Jerusalem artichoke cream: the natural vegetable soup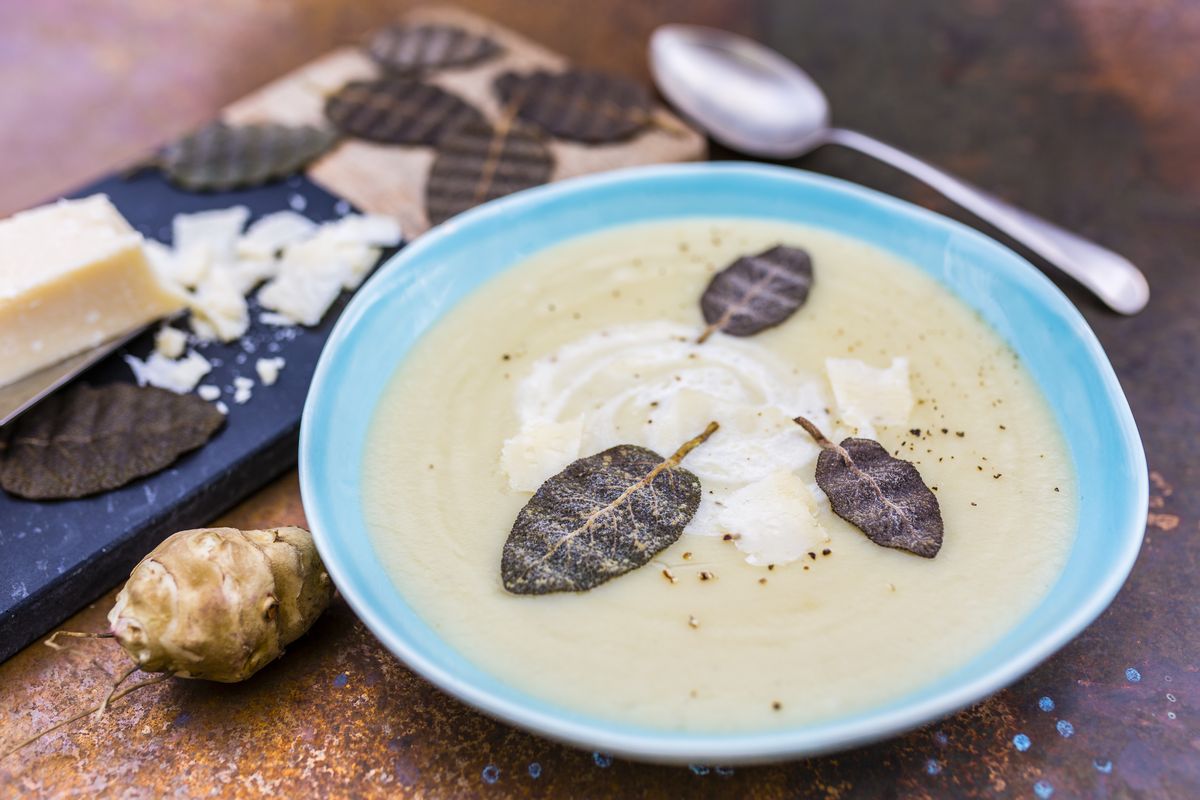 The Jerusalem artichoke cream is a healthy and tasty cream, ideal for those who follow a vegan diet and perfect for any occasion.
Today we prepare a soft and delicious vegetable soup, ideal to be enjoyed during the cold winter evenings in the company of friends or family: Jerusalem artichoke cream. This delicious vegetable cream is enriched with the sweetness of potatoes and shallots, and is a dish full of flavor and very easy to make.
You can combine this 100% VEG soup with slices of toasted or toasted bread in the oven, or with classic croutons sautéed in a pan with oil, salt and a clove of garlic. Try to prepare it at home too, the result is guaranteed!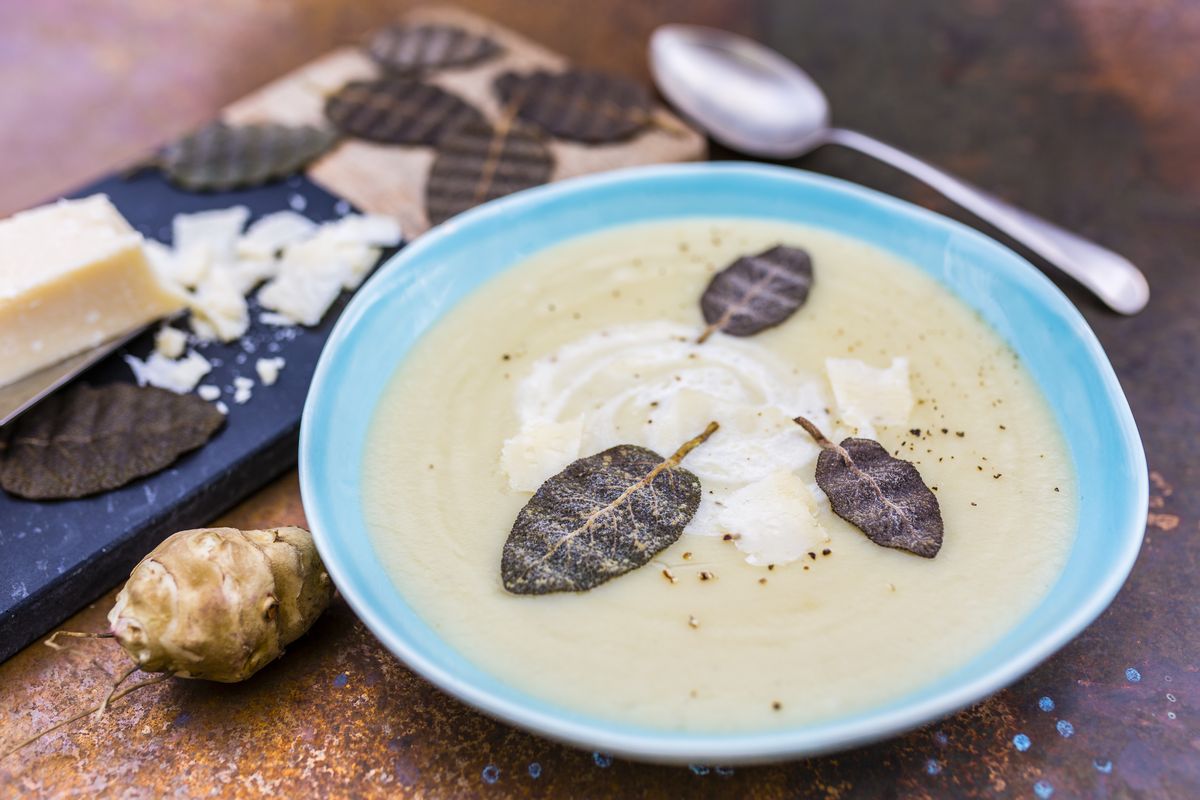 Preparation of Jerusalem artichoke and potato cream
To begin with, brown the shallot in a non-stick pan with a tablespoon of extra virgin olive oil. Once wilted, also insert the skinless potatoes and cut into very small cubes, so as to facilitate cooking.
Cut the Jerusalem artichokes into slices and put them in a pan, then add salt and pepper and let the vegetables dry for at least 5 minutes . Begin to add the boiling vegetable broth gradually, and cook until the vegetables are soft.
At this point, transfer everything to a bowl and blend with an immersion blender. Put the soup back in the pan and let it heat up. Once ready, serve it in single-serving bowls with a drizzle of extra virgin olive oil and a sprig of wild fennel . Enjoy your meal!
If you liked this soup, how about discovering other recipes with Jerusalem artichoke ?
storage
We recommend keeping the Jerusalem artichoke cream soup for a maximum of 1-2 days in the fridge, inside a container with an airtight lid. We do not recommend freezing in the freezer.
Riproduzione riservata © - WT