Just for you, the video recipe for quick and easy puff pastry bread sticks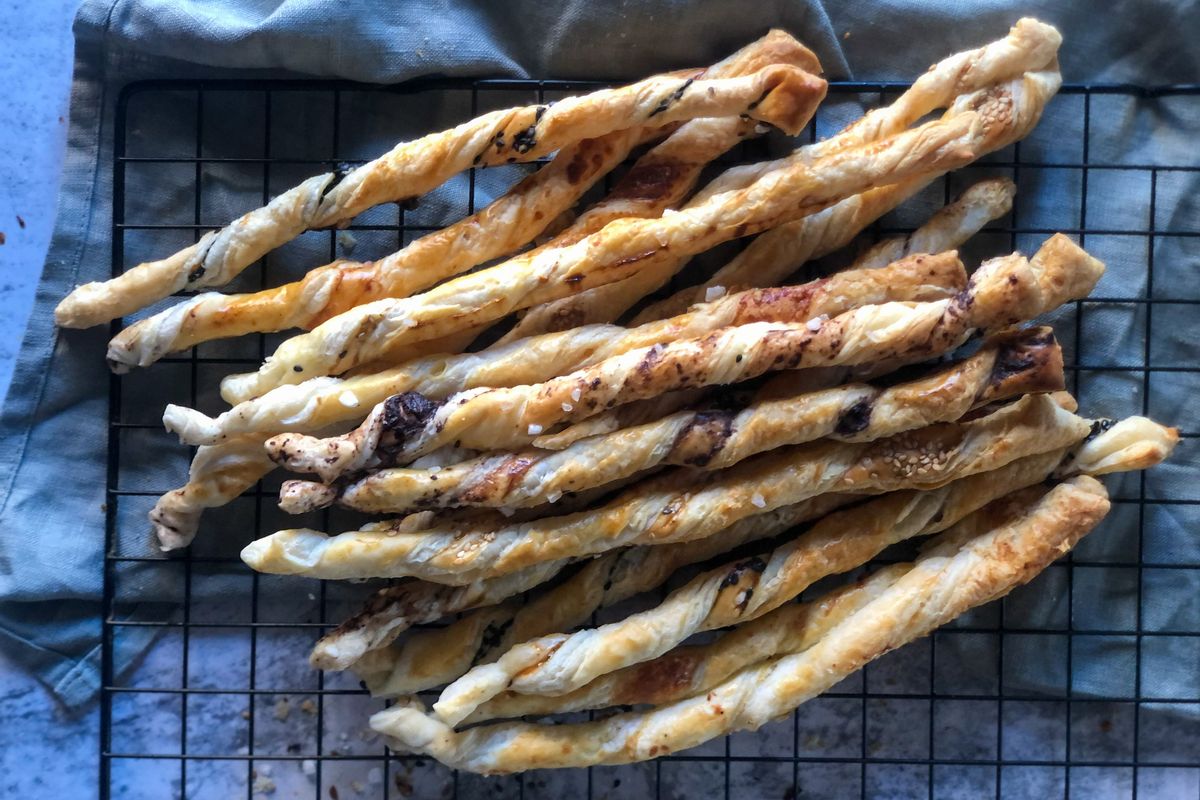 How to make puff pastry bread sticks? Here are the ingredients and recipe for making quick and very easy appetizers to serve as an aperitif!
Puff pastry breadsticks are a perfect snack for an aperitif or for those who find themselves without bread at the last minute (it can happen to anyone!). With a roll of puff pastry, in fact, it is possible to make excellent savory breadsticks to serve with various types of salami and cheese.
Making the shape is quite simple: you have to cut the dough into strips with a wheel or a knife and that's it. For those who want to obtain the classic spiral effect, simply roll up the strips a little at a time.
This quick recipe is really very versatile . You can decide to serve your breadsticks plain with just the addition of a pinch of salt, or you can enrich them with sesame or poppy seeds, grated cheese, basil pesto or dried tomatoes. In short, there is just the embarrassment of choice: would you have ever said that?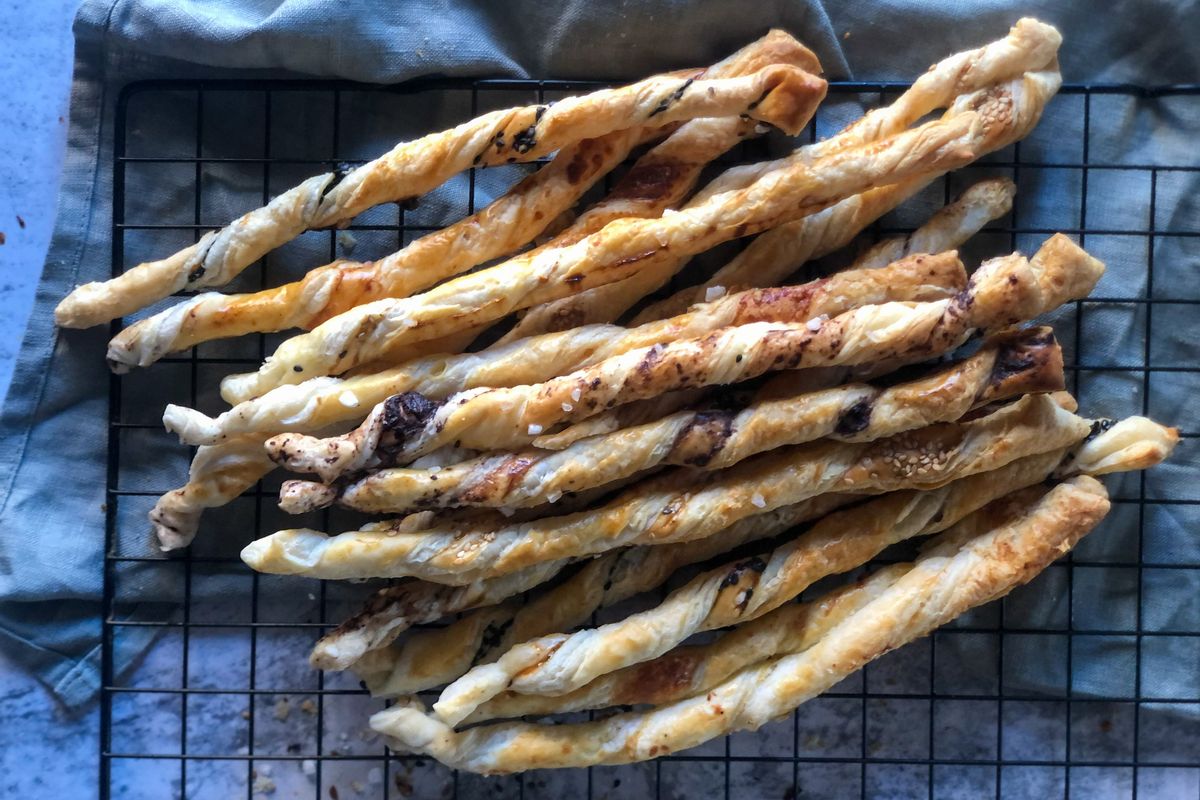 How to make puff pastry bread sticks
Take the roll of puff pastry and gently unroll it on a work surface.
Shell the egg in a bowl, add the milk and beat with a fork.
Brush the whole pastry with the egg and milk mix then season with grains of salt. If you wish, you can now also add a little grated cheese.
With the help of a pasta wheel or a knife, cut the dough into strips of about 1 cm .
Transfer the sticks onto a baking tray lined with a sheet of special paper and, to make them more scenographic, gently roll them up to obtain the twisted effect.
Bake at 180°C for about 10/15 minutes .
Remove your savory puff pastry breadsticks from the oven and let them cool before serving.
Here is the video recipe of the puff pastry breadsticks :
You can enrich them in a thousand ways: in our opinion they are delicious with sesame seeds, or with a spoonful of olive paté or grated cheese. The limit is, as always, your sensitivity and taste in combinations. To prepare them you will have to spread the chosen filling just before rolling them up, and only on one side, then proceed with cooking in the oven.
Don't miss out on all our quick recipes and puff pastry recipes !
storage
We recommend consuming them within 2-3 days of when they are ready. Store them in a cool, dry place, preferably inside a paper bag for food. We do not recommend freezing in the freezer.
Riproduzione riservata © - WT