Lamb with artichokes: how delicious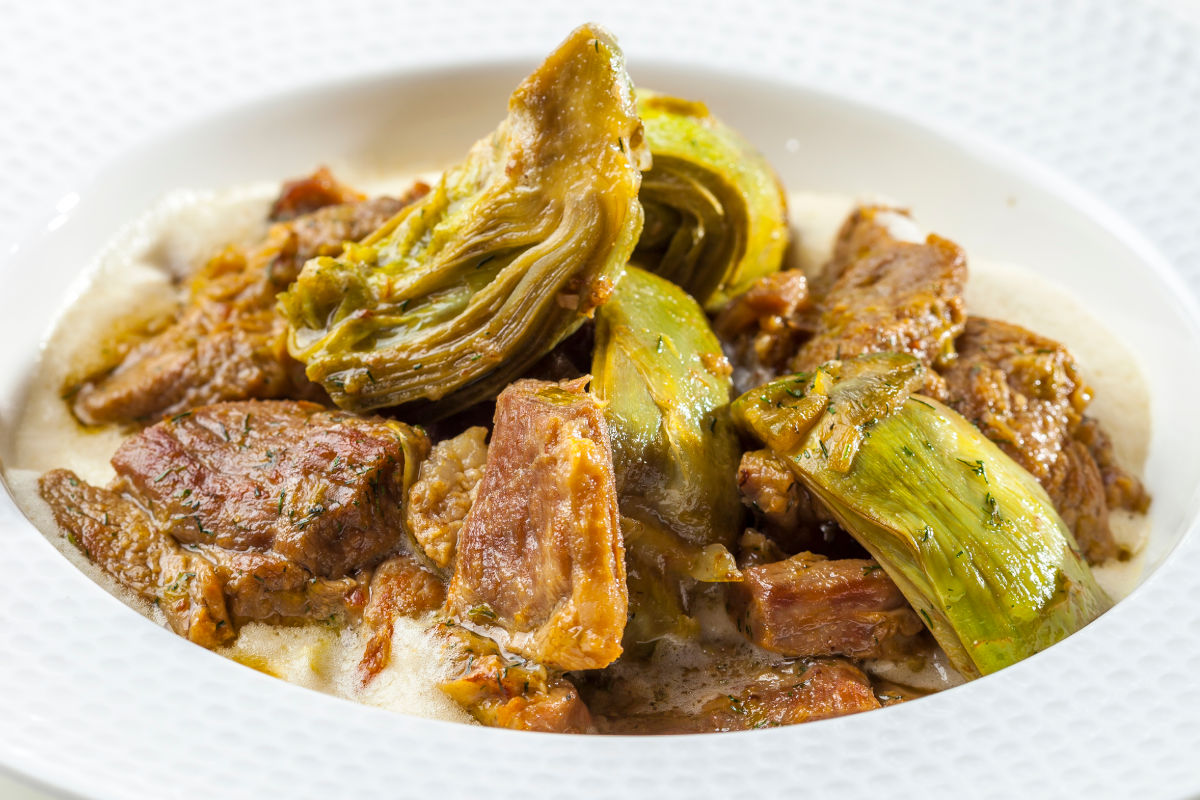 Stewed lamb with artichokes, olives and bay leaf is a second course of the Italian tradition to be prepared for the delight of lovers of this tasty and tender meat.
Delicious and tasty, stewed lamb with artichokes is a dish of tender , spiced and tasty meat that will make a great impression on your guests. A second course and a side dish that come together: cooked together, both remain soft and juicy . Here's the recipe!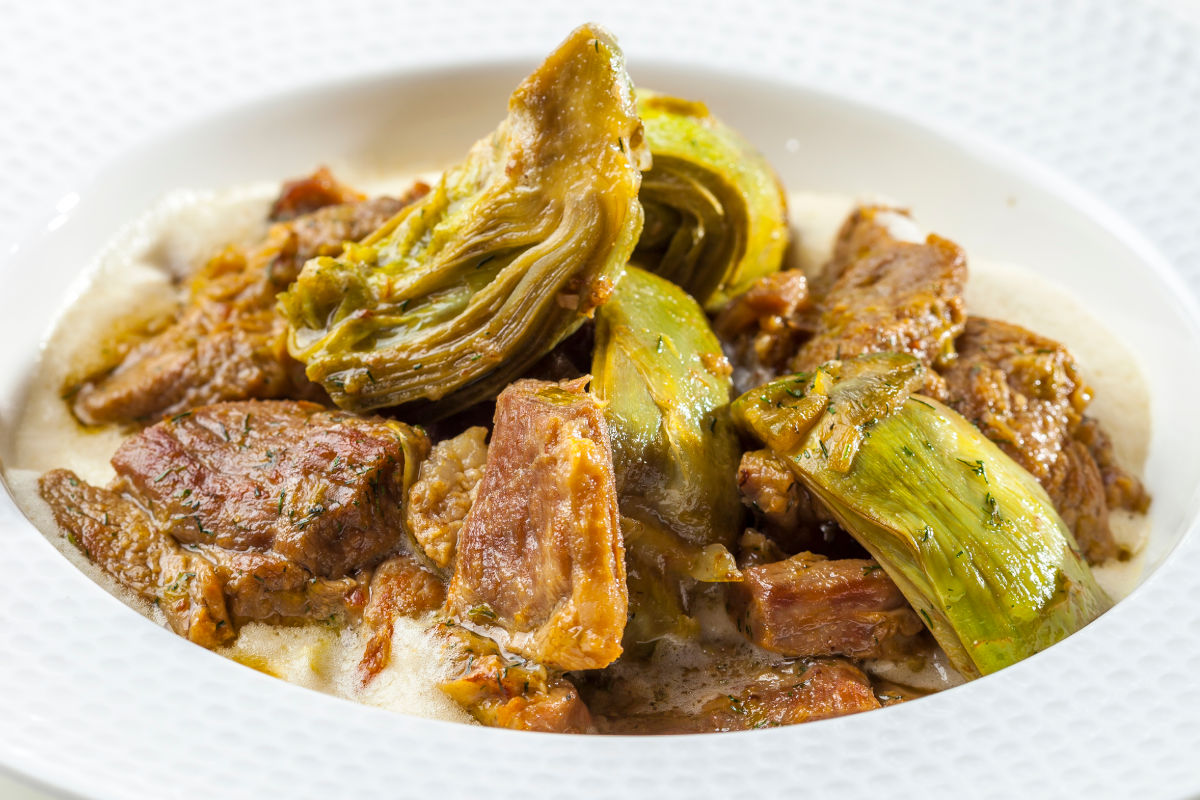 Preparation of stewed lamb with artichokes, olives and bay leaves
We start with the protagonist: the lamb. Wash the pieces of meat and dry them carefully.
In a large saucepan, heat the extra virgin olive oil and the cut lamb and brown for 10 minutes without a lid , turning carefully to obtain uniform browning.
Meanwhile, prepare an aromatic trite of all the herbs: the cleaned and finely chopped spring onion, garlic, rosemary and bay leaf and add everything to the meat after the first phase of browning, together with the wine which you will reduce over high heat. Once the wine has evaporated, lower the flame.
Clean the fresh artichokes as follows: remove the largest leaves, cut them with a knife leaving only the clearest and most tender base. Remove the stem and clean the inside of the artichoke until you get a small rose and leave them whole.
At this point add the cleaned and whole artichokes, the olives, the dried tomatoes, the water and the salt and cover the pan. Cook the stewed lamb with the lid on until all the liquids have dried up, for about 20 minutes.
If you want to try another recipe with this meat, we recommend our recipes with lamb !
storage
You can keep your lamb with artichokes for a couple of days in the refrigerator, making sure it is tightly closed.
Riproduzione riservata © - WT