Lamingtons, the original recipe of Australian sweets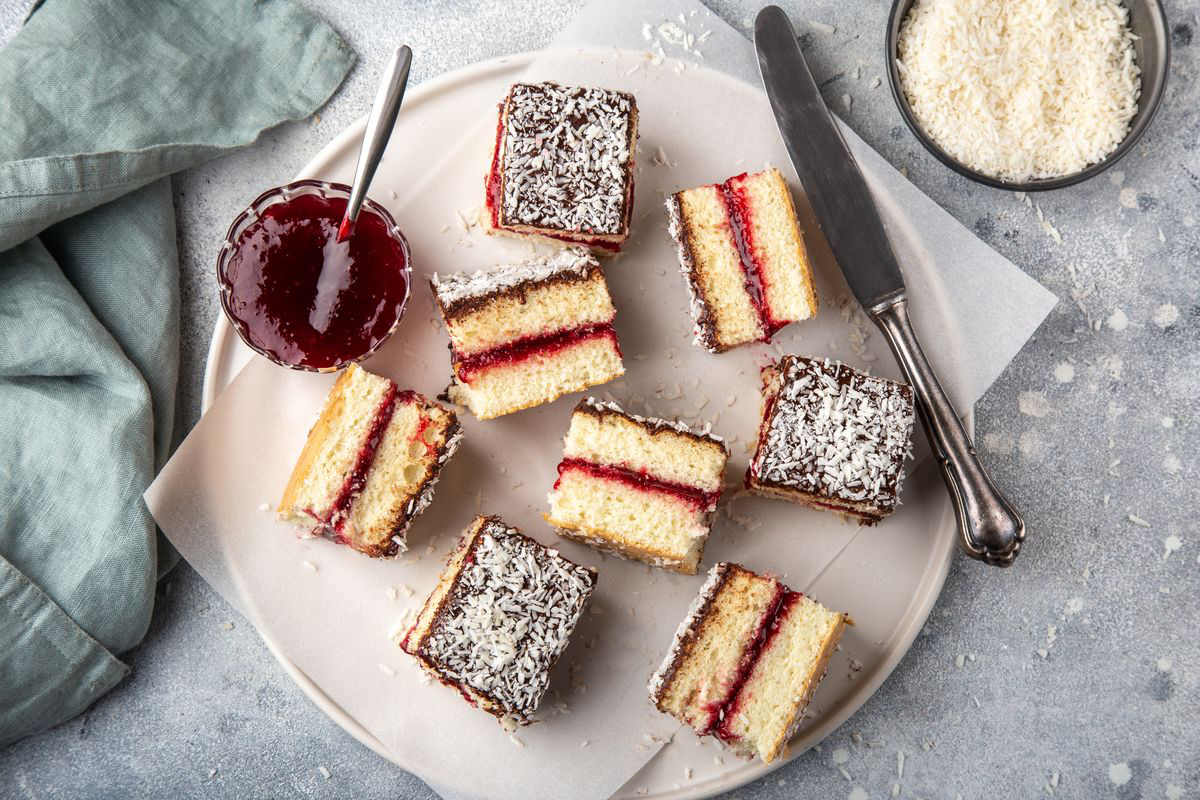 Let's find out how to prepare lamingtons, Australian coconut sweets with jam, chocolate and coconut, a real delicacy.
Australian lamingtons are a dessert made up of two layers of sponge cake filled with currant jam and then covered with chocolate and flaked coconut. Their origin is shrouded in legend as always even if the most accredited hypothesis sees them being born in one of the country houses of the Queensland governor Lord Lamington. Here his cook found himself in a difficult situation having to feed numerous guests and so he decided to use the leftovers from the day before to prepare a dessert.
In this case, he cut the sponge cake into cubes and then covered it with melted chocolate and coconut flakes. This is the original recipe for lamingtons, then enriched with jam or, sometimes, cream. Perfect for tea time , they can also be made with sponge cake left over from other preparations.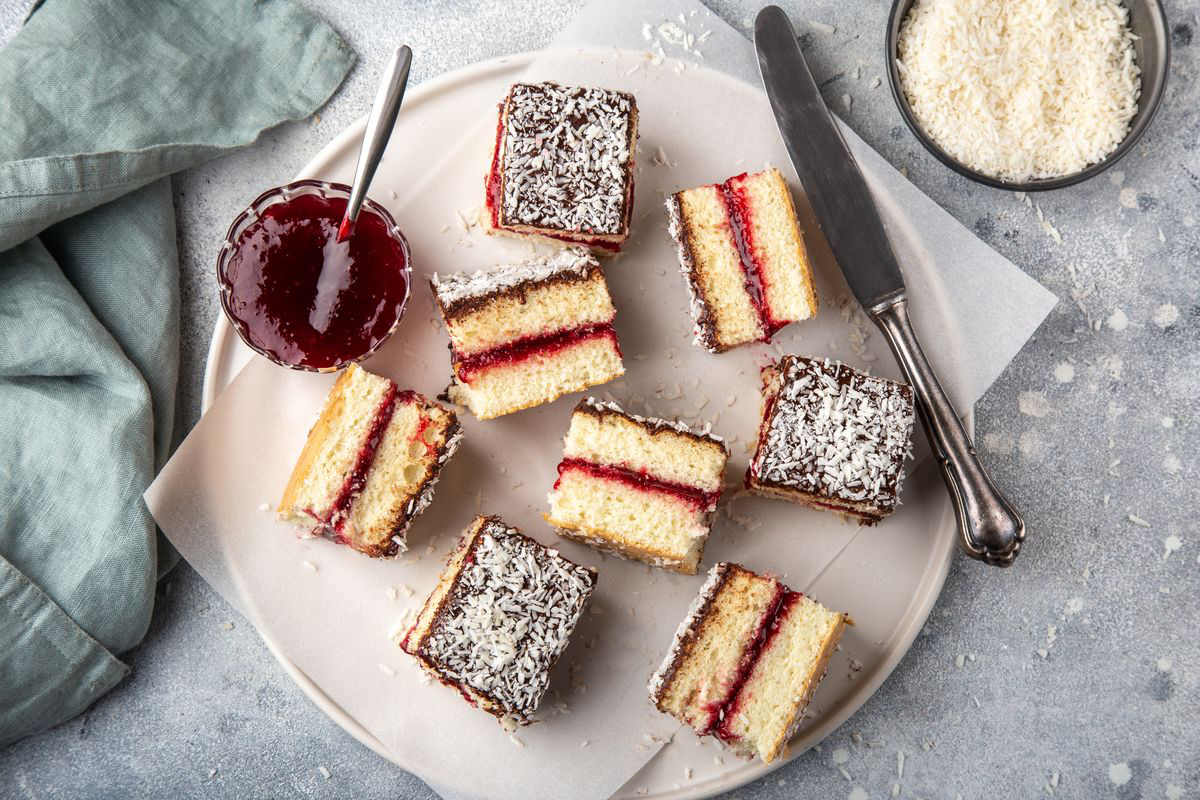 How to make lamingtons recipe
First, break the eggs into a bowl and whisk them together with the sugar with an electric whisk until they are frothy.
Then slowly incorporate, always with the whisk in action, the melted butter first, then the sifted flour with the baking powder. Lastly, perfume the vanilla extract.
Pour the dough into a pan of about 30×30 cm lined with parchment paper and level the surface. Then cook at 180°C for 30 minutes.
Once ready, take it out of the oven and let it cool before removing it from the mold and continuing with the preparation.
Cut the sponge cake in half lengthwise then fill it with the jam.
Then melt the chocolate with the cream in a bain-marie and completely glaze the dessert by placing it on a grill.
While the chocolate is still soft, cover them with grated coconut as well.
Leave to solidify in the refrigerator for an hour before cutting them into 4 cm squares and serving.
If you wish, you can prepare these sweets by following our gluten-free sponge cake recipe. In this way you will obtain a dessert also suitable for coeliacs.
storage
The lamingtons will keep in a confectionery jar for 3-4 days .
Riproduzione riservata © - WT