Lasagne with salmon and béchamel: the recipe for a delicious dish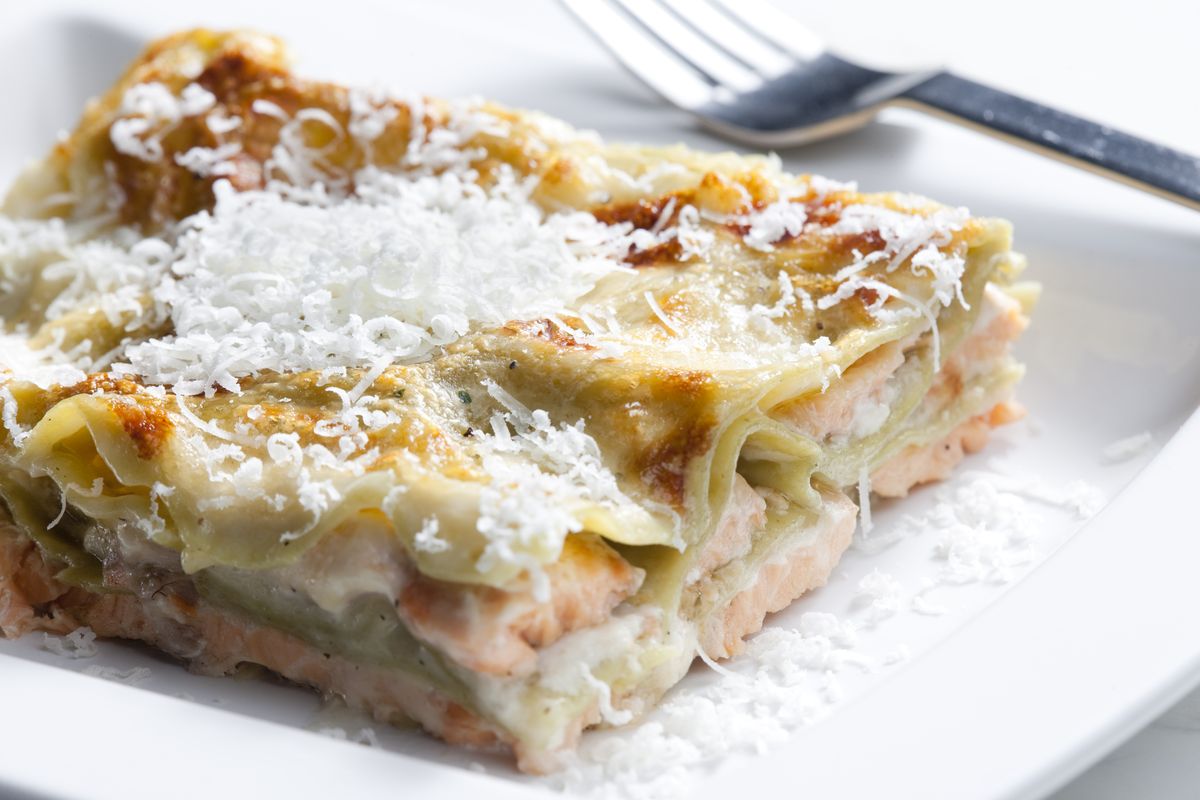 Salmon lasagna with bechamel is a variant of the traditional dish, delicious and perfect for any occasion.
Today we are preparing delicious salmon lasagna with bechamel, good to enjoy both for a dinner and for a family lunch and very easy to make! This first course will be adored from the first bite, thanks to its savory and smoky taste, typical of Norwegian fish. And what about their creaminess given by the béchamel sauce?
These lasagnas, much easier and quicker to prepare than the classic lasagna with meat sauce, are an excellent alternative for those who prefer the taste of fish, or simply want to vary a bit.
In our recipe we have decided to leave them natural, using only the fish and the béchamel, but if you wish you can choose to combine the zucchini with the salmon if you like. Try to prepare these fish lasagna too, you won't regret it !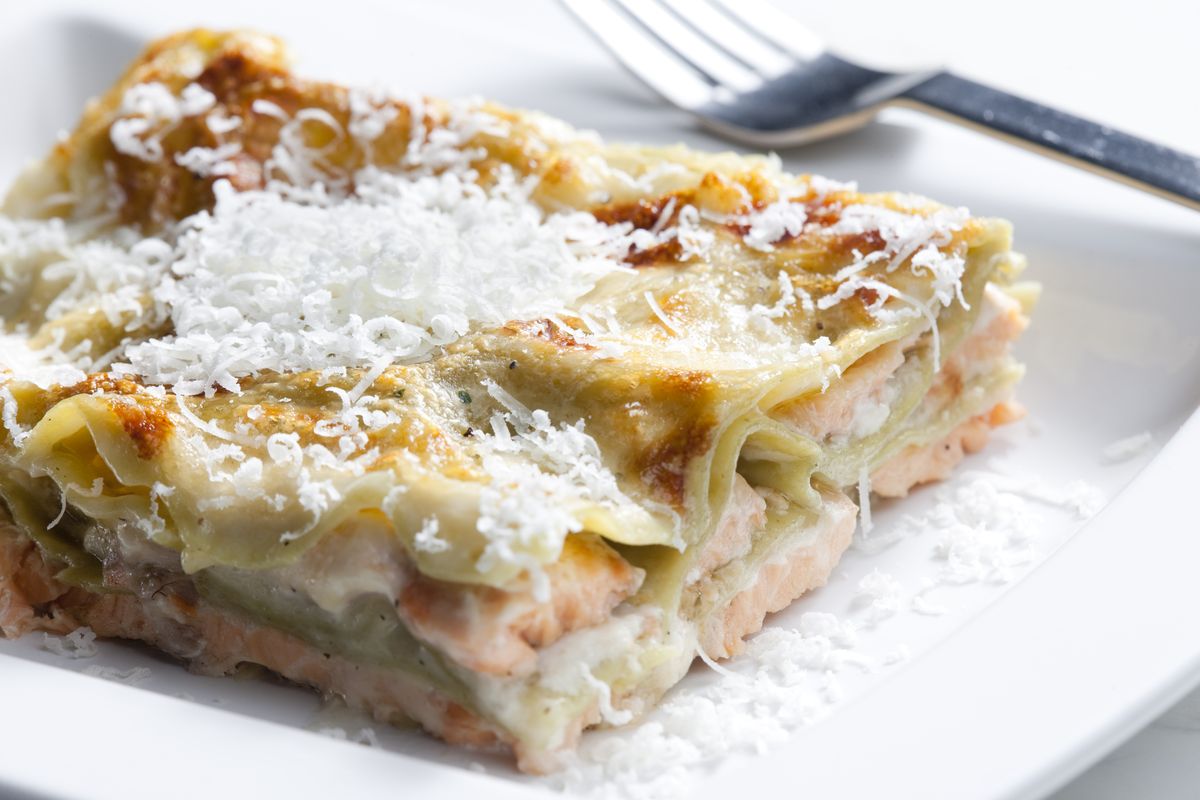 How to make salmon lasagna
To prepare this dish you can use both fresh pasta lasagna, which you can easily make at home (1 egg for every 100 g of flour), and ready-made durum wheat semolina lasagna. If you want to make them with your own hands, here are all the secrets for making fresh pasta .
Cut the slices of smoked salmon into strips, adding a pinch of white pepper, salt and a drizzle of oil.
At this point let's take care of the béchamel. Heat the milk in a saucepan and, separately, cook the butter with the flour over a low flame, stirring regularly to avoid the formation of any lumps.
At this point, add the nutmeg and a pinch of salt to the milk and add it to the roux, i.e. the mixture of butter and flour.
Cook the sauce until it becomes thick and creamy .
Now begin the composition of the lasagna. Dirty the baking dish with a few spoonfuls of béchamel, then go and place the layer of lasagna, after a little of the filling, a few spoonfuls of béchamel and so on until all the ingredients are used up.
As a topping, spread a little more béchamel and then sprinkle with grated Parmesan. Bake at 180°C for about 30-40 minutes , checking the cooking from time to time. Enjoy your meal!
How to make lasagna with salmon and zucchini and with fresh fish
As we have mentioned, there are at least two variations of this dish which, in our opinion, you absolutely must try: white lasagna with salmon with the addition of zucchini and those with fresh salmon.
The preparation, for the first, remains the same: you just have to add a step or wash and finely cut two courgettes , put them in a pan with a drizzle of oil, garlic, salt and pepper and then add them, once cooked, to the smoked salmon
Baked lasagna with fresh salmon, on the other hand, involves cooking the salmon in a pan with a drizzle of oil. Let the fish cook for a few minutes on each side, cut it into cubes and add it to the layers before placing everything in the oven as per the basic recipe.
Finally, don't miss our fish lasagna and our white lasagna , two perfect recipes for our fish first courses !
storage
We recommend keeping the lasagna for a maximum of 2-3 days in the fridge, well covered in transparent film. You can also freeze it in the freezer to make it last longer.
READ ALSO: Homemade béchamel: the infallible recipe
Riproduzione riservata © - WT