Laugh laugh that mom made gnocchi… with pumpkin! The step by step recipe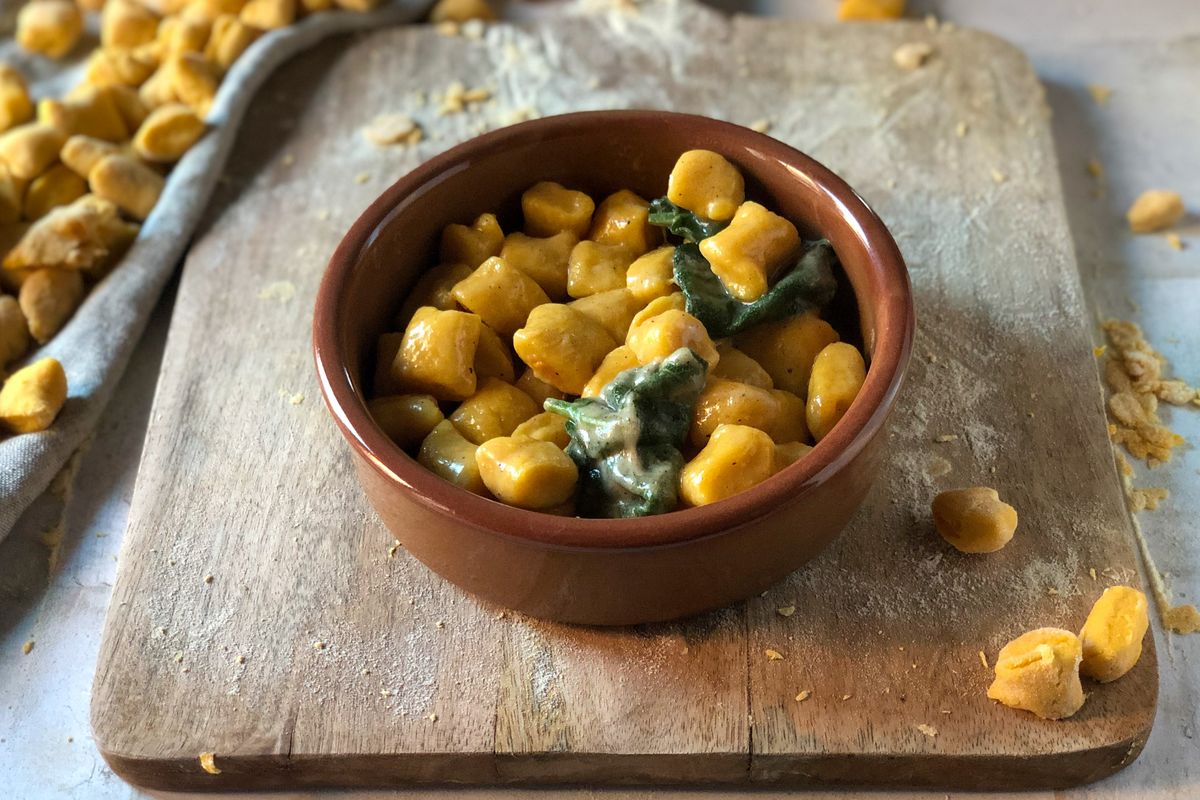 Homemade gnocchi with pumpkin are fabulous: a colorful first course and also fun to prepare.
If you are looking for a memorable dish that will delight your guests, but above all that is easy to make at home, pumpkin gnocchi is the solution. Soft, tasty, colorful and fantastic even just to look at: you will see how great they will make you!
Today we're going to make pumpkin gnocchi without potatoes, and then we'll see some suggestions for the best seasoning. Let's get started now!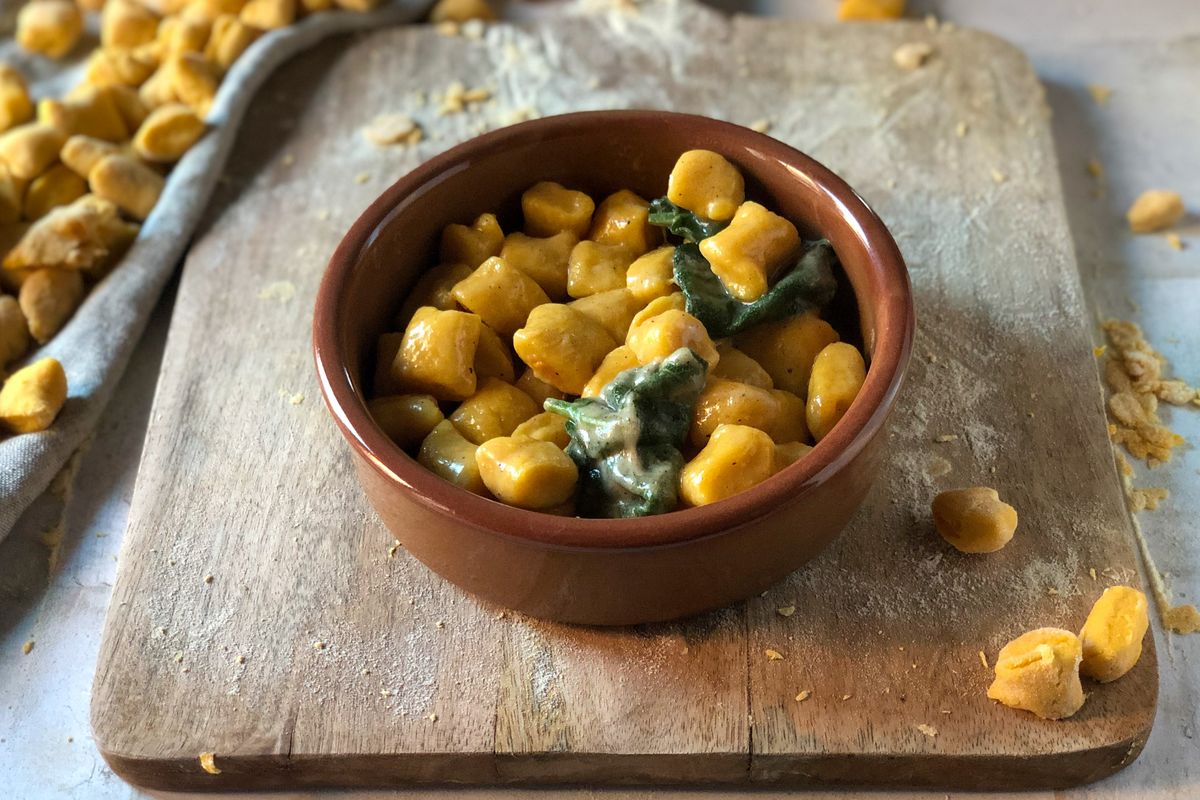 How to make pumpkin gnocchi without potatoes
First of all, cut the pumpkin into large pieces, remove the internal seeds and wrap them in foil.
Bake in the oven at 200°C for about 30 minutes . A lot will depend on the type of pumpkin, if it is not soft and easy to pierce with the prongs of a fork, leave it still in the oven for the necessary time.
Once done, take the pieces of pumpkin and extract the pulp, then mash it reducing it to a sort of puree.
At this point, mix the still hot pulp with the flour, a pinch of salt and an egg, and work the mixture until it is nice and soft and compact.
Form salami with your hands and then cut them giving your dumplings the shape you prefer.
The cooking of the gnocchi is very simple : boiling salted water for a few minutes, the time for them to float to the surface.
How to season pumpkin gnocchi
The sauce for the pumpkin gnocchi is a fundamental part for the success of this dish. Of course, there are no limits and you can use any gravy or sauce you want, but we advise you to serve them with butter, sage and grated cheese. Here's how !
a few sage leaves
120 g of butter
grated cheese to taste
First of all, heat the butter in a pan until it is melted with a sage leaf.
Once it's nice liquid, turn off and set aside.
Drain the gnocchi directly into the pan with a slotted spoon and toss with pepper, cheese and a ladle of cooking water. Enjoy your meal!
Pumpkin gnocchi video recipe :
Also try all our recipes with pumpkin : really delicious !
storage
If you have some gnocchi left over, you can keep them for 1 day in a container in the refrigerator , with a lid, and heat them in a pan with a drizzle of butter before serving. If you have used all fresh ingredients you can also freeze the gnocchi in the freezer. To do this, place them on a cutting board, place them in the freezer and only then collect them in a freezer bag so that they do not stick together.
Riproduzione riservata © - WT