Leek and sausage risotto, a rustic first course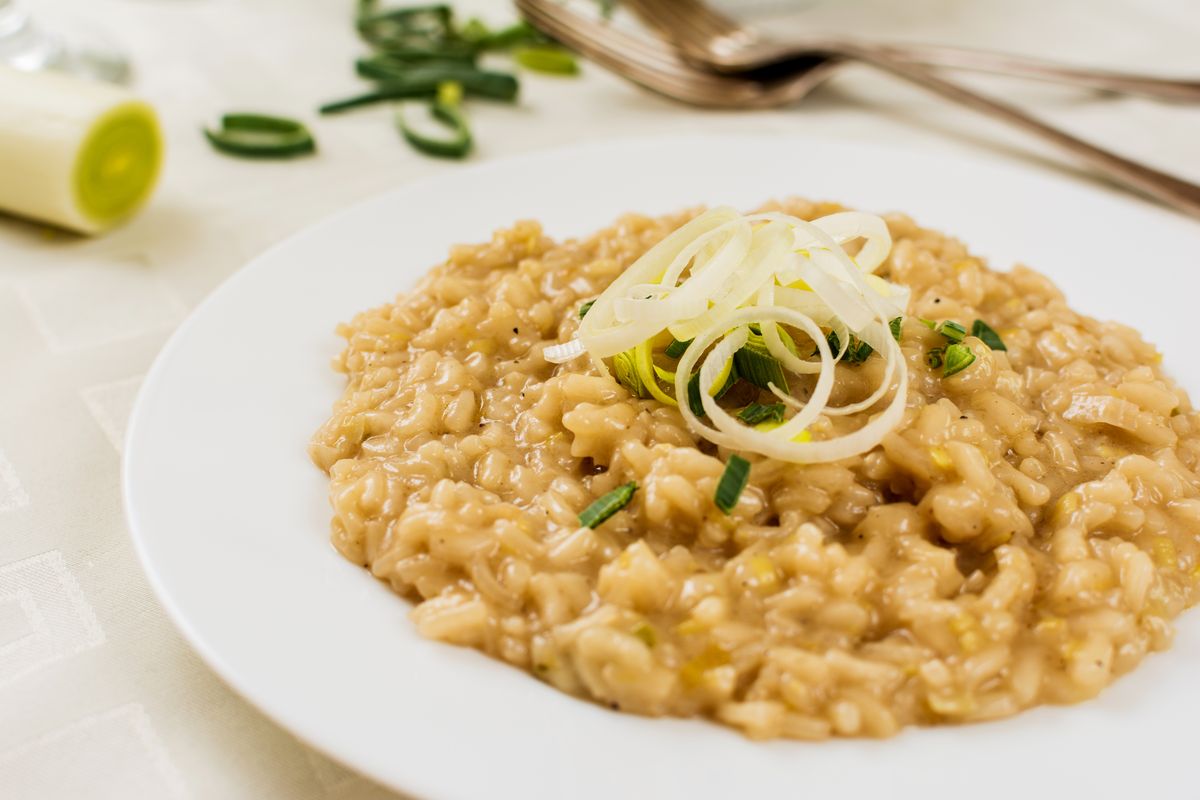 In its simplicity, leek and sausage risotto is one of those first courses that everyone can agree on. Here's how we prepare it.
Few recipes like those for risotto allow you to give vent to your imagination and propose particular combinations . With leek and sausage risotto we want to offer you a tasty but at the same time simple to prepare first course, perfect to serve on more informal occasions such as a dinner with friends.
The procedure isn't difficult: the steps are the same as for any risotto with the only difference being that the beginning is based on leeks . The addition of the sausage will give the dish the last boost of flavor and following our advice it will not lack creaminess either.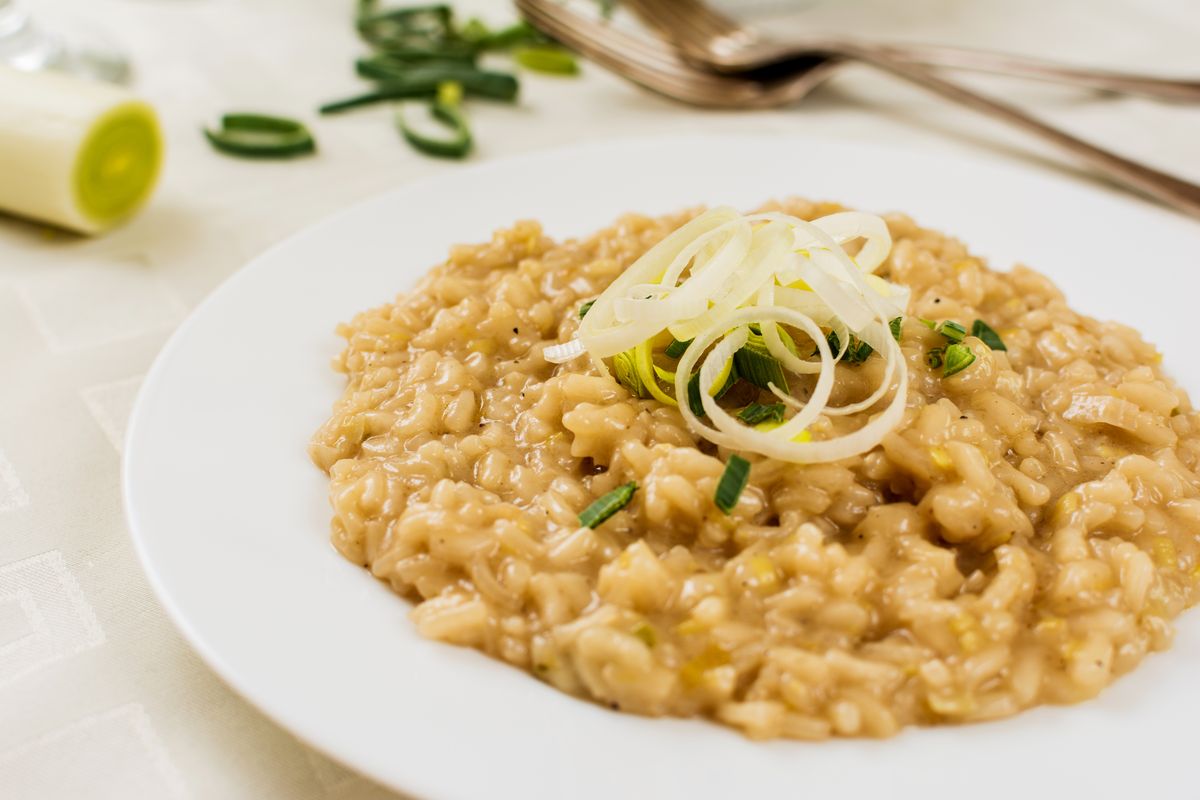 How to prepare the leek and sausage risotto recipe
First clean the leek by removing the final beard and the outermost layer. Then cut it in half lengthwise and cut it into slices.
In a saucepan, melt half the butter and brown it.
Remove the casing from the sausage and crumble it with your hands then put it in the pan, letting it go just long enough for it to release part of its fat.
Add the rice and, after toasting it for a couple of minutes in all these flavours, start cooking by covering it flush with the hot broth. From this moment it will take approximately 16-18 minutes depending on the variety.
Add the boiling broth little by little so that the rice is always just covered. In this way cooking will be optimal and the result extremely creamy.
Season with salt and, when cooked, stir in the remaining butter and Parmesan, serving immediately.
Simpler but still delicious, risotto with leeks is also perfect for those who follow a vegetarian diet or simply prefer a lighter first course.
storage
By now you know that risotto is good when eaten at the moment. However, it is possible to keep it in the refrigerator for a couple of days and heat it in a pan before consuming it.
Riproduzione riservata © - WT