Lemon on hair: a powerful ally for beautiful, shiny and healthy hair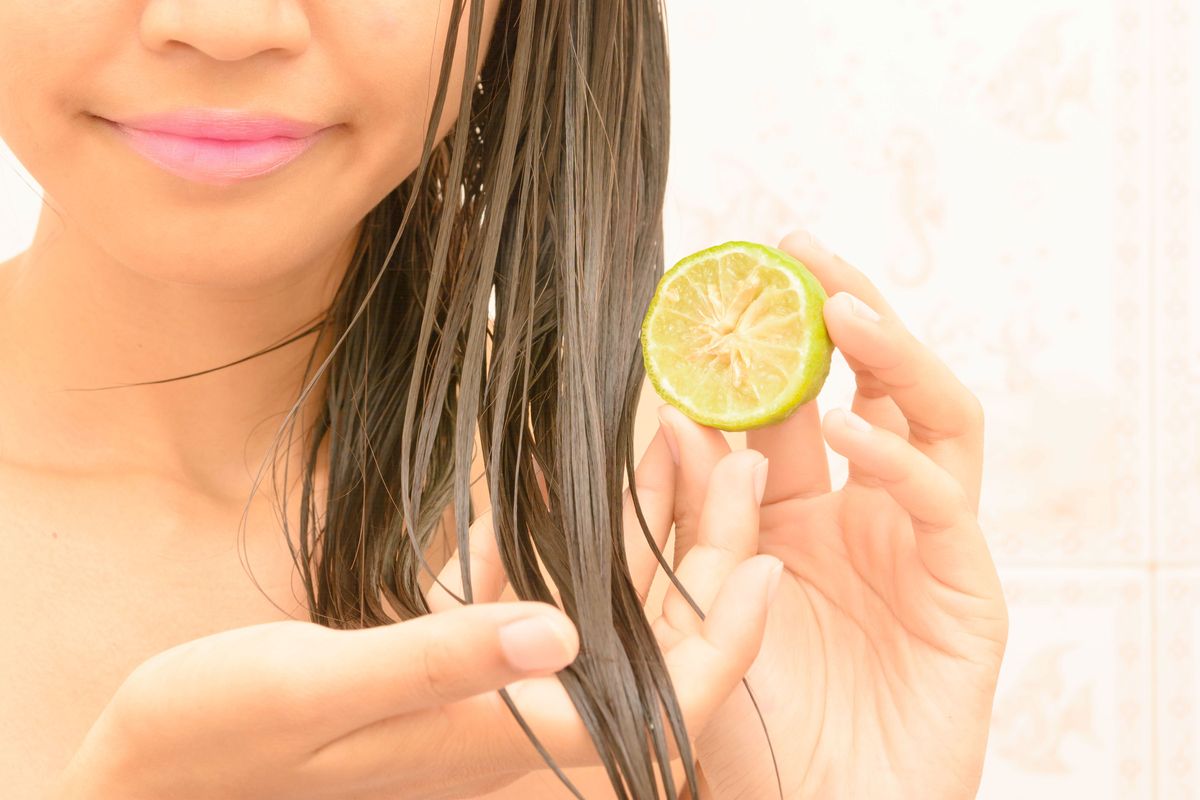 Lemon on the hair helps fight various problems: from oily hair to dandruff, passing through hair loss.
Everyone knows lemon as an ally of the body and skin, but few know that it can also be used for hair care. From dandruff to hair loss, through natural lightening: this citrus fruit can really make a difference in your hair routine. Let's see which are the most effective treatments.
Lemon on hair: the benefits
Lemon not only benefits the body, but also the skin and hair . Fruit of the Citrus Limon tree, belonging to the Rutaceae family, is rich in vitamin C, folic acid and mineral salts. As for the hair, citrus gives well-being and shine. Its first use, perhaps even the best known, is as a 100% natural lightener . To have clearer reflections, all you have to do is make compresses with filtered lemon juice. This treatment, among other things, is also valid for combating dandruff and hair loss.
If, on the other hand, you want to obtain shiny and smooth hair, mix lemon juice and water. Apply with circular massages on the previously washed scalp and leave on for ten minutes. After this time, rinse with cold water and proceed with styling. This treatment also helps protect hair from pollution damage and fights oily scalp.
Lemon on the hair: a real cuddle
If you have particularly damaged hair, you can proceed with a strong treatment. Mix one cup of lemon juice with one cup of coconut water. Apply everything on the hair and leave on for 15 minutes. Rinse and proceed with styling. This mask, which is also an excellent anti frizz, can be repeated once a week. Remember, however, that it should never be done too often because you risk drying out the ends.
Another use for hair includes lemon juice, olive oil, coconut oil and honey as ingredients. This compound should be used on perfectly dry hair and left to act for ten minutes. Once the exposure time has elapsed, you can proceed with the classic shampoo. Another recipe with many beneficial properties? Mix 5 ml of jojoba oil , 5 ml of linseed oil, 5 ml of lavender essential oil and 5 ml of lemon juice. Apply with circular massages on the skin and leave to act for 20 minutes. Finally, shampoo, style and you're done.
Riproduzione riservata © - WT