Lemon risotto: fresh, tasty and fragrant!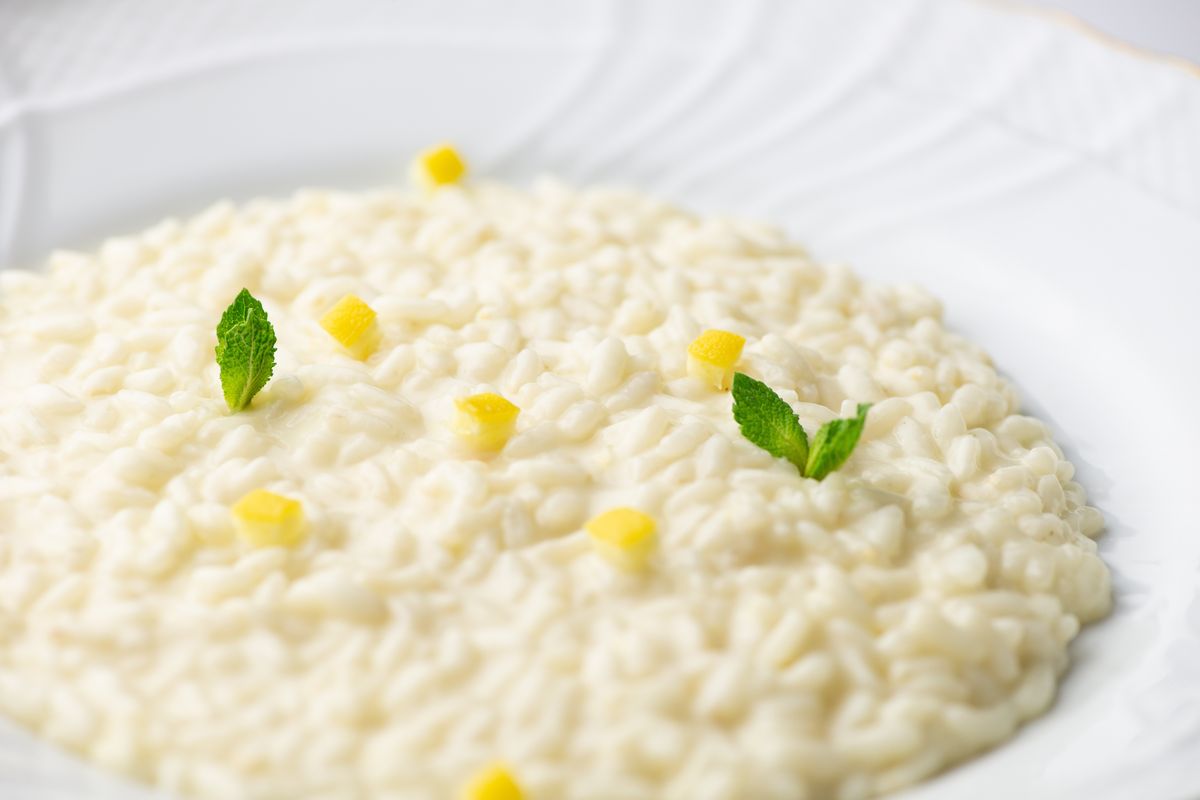 Lemon risotto is a first course with a very fresh flavor, easy and quick to make and perfect for bringing a light and delicious dish to the table.
Today a recipe for a quick, fresh and inviting risotto that will make all your guests go crazy at the table: lemon risotto. This unusual first course is actually full of surprises , and its scent will make everyone's mouth water. It is cooked like white rice, creamed with cheese and butter, and enriched with lemon juice and zest.
Let's go and immediately see all the steps to prepare this light but greedy first course: here is the recipe for lemon risotto!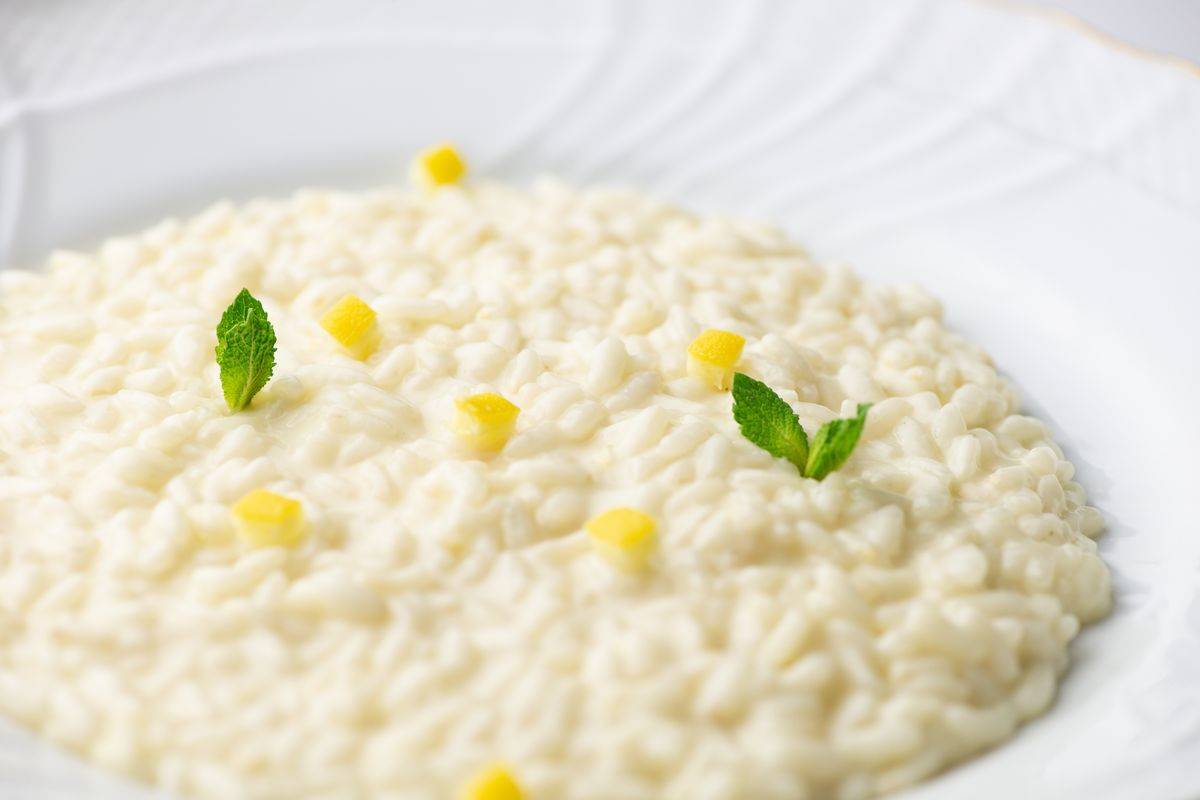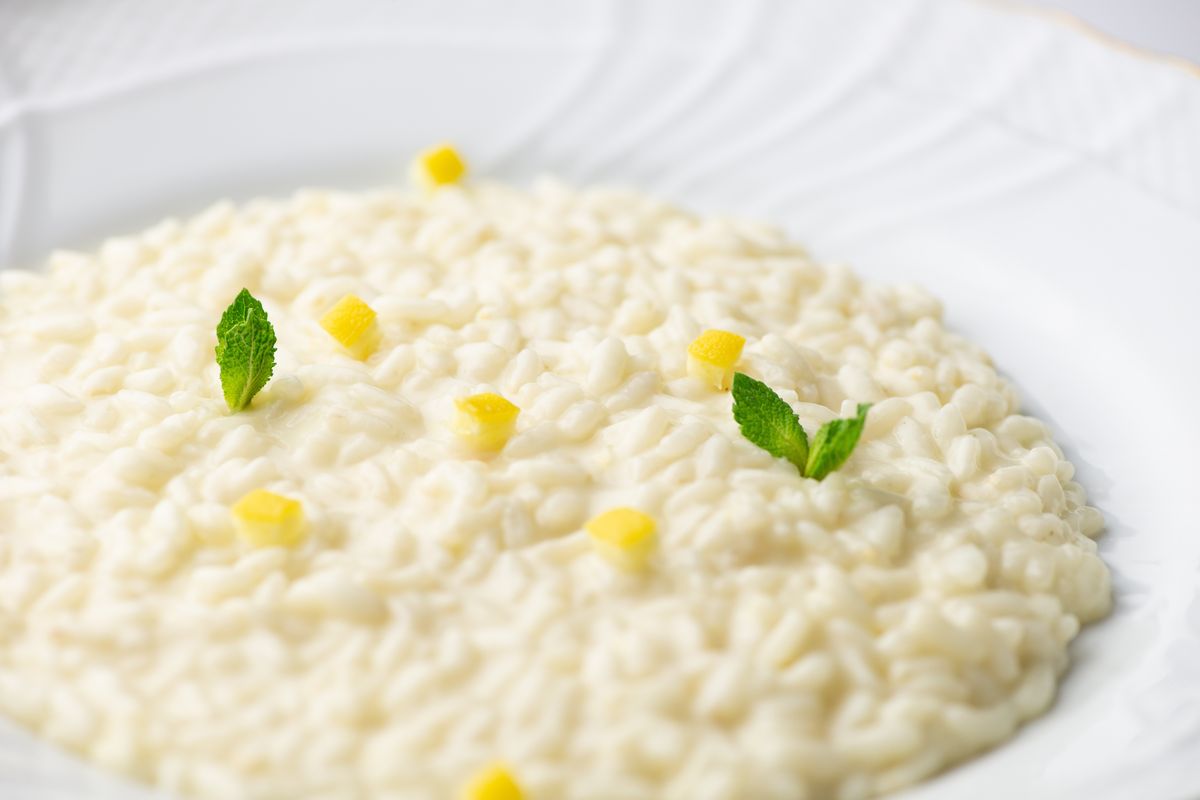 How to make lemon-scented risotto
Fry the finely chopped onion in the oil, with a little lemon zest to flavor everything well. Toast the rice, salt and pepper already in this phase, then blend it with white wine.
Once the wine has evaporated , add the lemon juice and broth, and let it cook until it is al dente.
At the end, turn off the heat and stir in the butter and cheese . Finish the recipe with freshly ground pepper, lemon zest and fresh mint. Enjoy your meal!
Also try all our risotto recipes : you will surely find the perfect variant for you! Alternatively, take a peek at our summer recipes !
The variants of the dish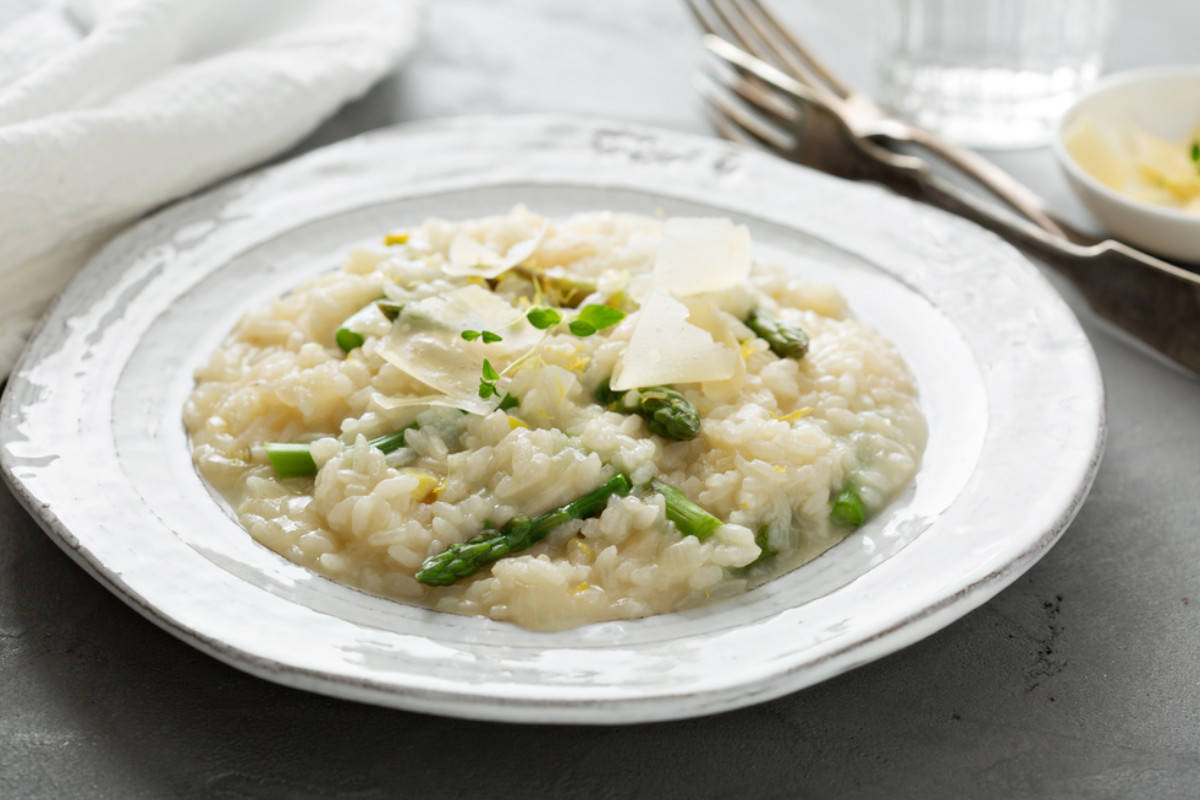 • Risotto with lemon and shrimp: spectacular , but above all very simple to make. For this variant, toast the rice with the lemon zest, blend with wine and lemon juice and then cook it with the broth. At the end, put the prawns in the creaming phase , slightly reducing the doses of cheese so as not to cover their taste too much.
• Risotto with lemon and rosemary: in this case, rosemary can be used in two ways: either put a sprig to flavor the rice during the roasting phase, or you can finely chop it with a knife and use it at the end as a powder.
• Lemon and basil risotto: basil will make this dish even fresher. Here it will be enough to insert a few leaves during cooking , and the aroma will already be intense!
• Lemon and asparagus risotto: here is a worthy co-star for a risotto! For the asparagus, first boil them in a pot of water, then remove the tips and sauté them in butter for a couple of minutes. The stems, on the other hand, make them into slices and insert them in cooking. You will see how their flavor will marry perfectly with that of the lemon!
storage
The lemon risotto, creamy and tasty, can be stored in the refrigerator for 1 day in an airtight container. To enjoy it at its best, heat it in a non-stick pan with a knob of butter.
Riproduzione riservata © - WT