Lentil burger: a tasty and natural second course!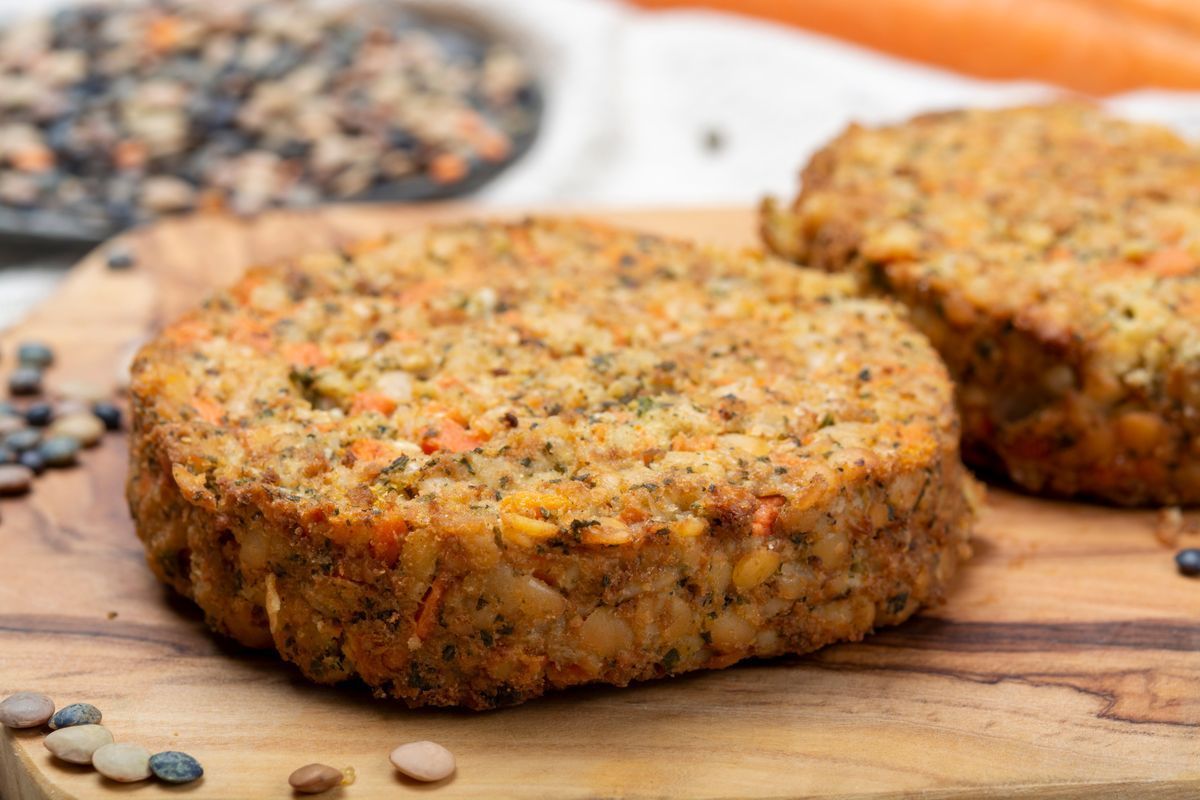 Let's enjoy some delicious lentil burgers today, a light variant of the traditional meat burgers: perfect for all your guests!
How about eating a great lentil burger? This dish can be prepared in both classic and vegan versions, the only difference is whether or not to put an egg in the dough. Today we will offer you the ingredients for the vegan variant, where we will use soaked bread to give the burgers a compact consistency.
These veggie burgers are really tasty and original, and we assure you that young and old will appeal to them. If you want you can also enjoy them inside a sandwich with your favorite sauce , fresh salad and a nice slice of tomato.
Let's get to the stove and start right away: here's the recipe for vegan lentil burgers!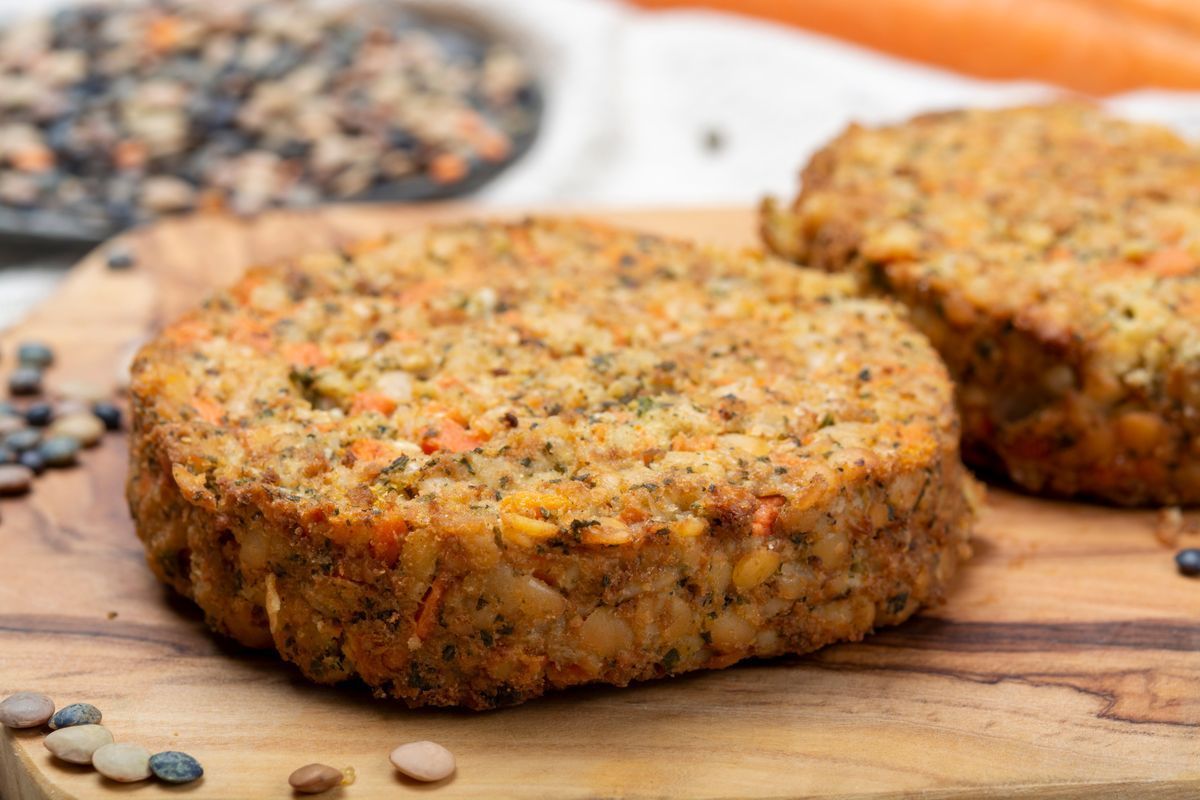 How to make homemade lentil burgers
Prepare a sauté with finely chopped carrot and onion.
Let them cook with olive oil and add the lentils. Leave to flavor with salt and pepper for five minutes , then turn off the heat.
In a blender, break up the wholemeal bread soaked in water and blend it together with the lentils. Add the paprika and a drizzle of extra virgin olive oil.
Blend again until you get a fairly compact dough. Work the compound obtained with your hands and give it the classic shape of many round discs.
Heat a non-stick pan, grease with a little oil and cook your burgers. Brown them for a couple of minutes on each side to form a crust .
Lentil burgers are ready! You can accompany them with a salad of raw carrot sheets seasoned with oil, salt, lemon and chilli pepper , or enjoy them inside a sandwich with lettuce, onions and tomatoes. Enjoy your meal!
Dried lentil burgers: how to make them with red ones
If you have more time to devote to making these vegan medallions, you can also use dried red lentils. 200 g and a few steps will be enough:
Put the finely chopped carrot and onion in the pot and cook with a drizzle of oil to create the ceiling.
At this point add the lentils, mix, salt and pepper and add water to cover them. Cook over low heat for at least 20-30 minutes and add hot water (or vegetable stock) as needed.
Then proceed with the same steps as for the original recipe, knowing that you can replace stale bread with a few tablespoons of breadcrumbs until you reach the desired consistency.
Also enjoy ourchickpea burgers , delicious and quick to make!
storage
We recommend keeping the vegan burgers in the fridge for a maximum of 2-3 days raw , better if wrapped in transparent film so they don't stick. When cooked, you can always keep them in the fridge for 1-2 days and heat them in a pan if necessary. We do not recommend freezing in the freezer.
READ ALSO: Veggie burgers: 10 foolproof (and delicious) recipes
Riproduzione riservata © - WT