Let's celebrate Cannavacciuolo's birthday with one of his favorite dishes!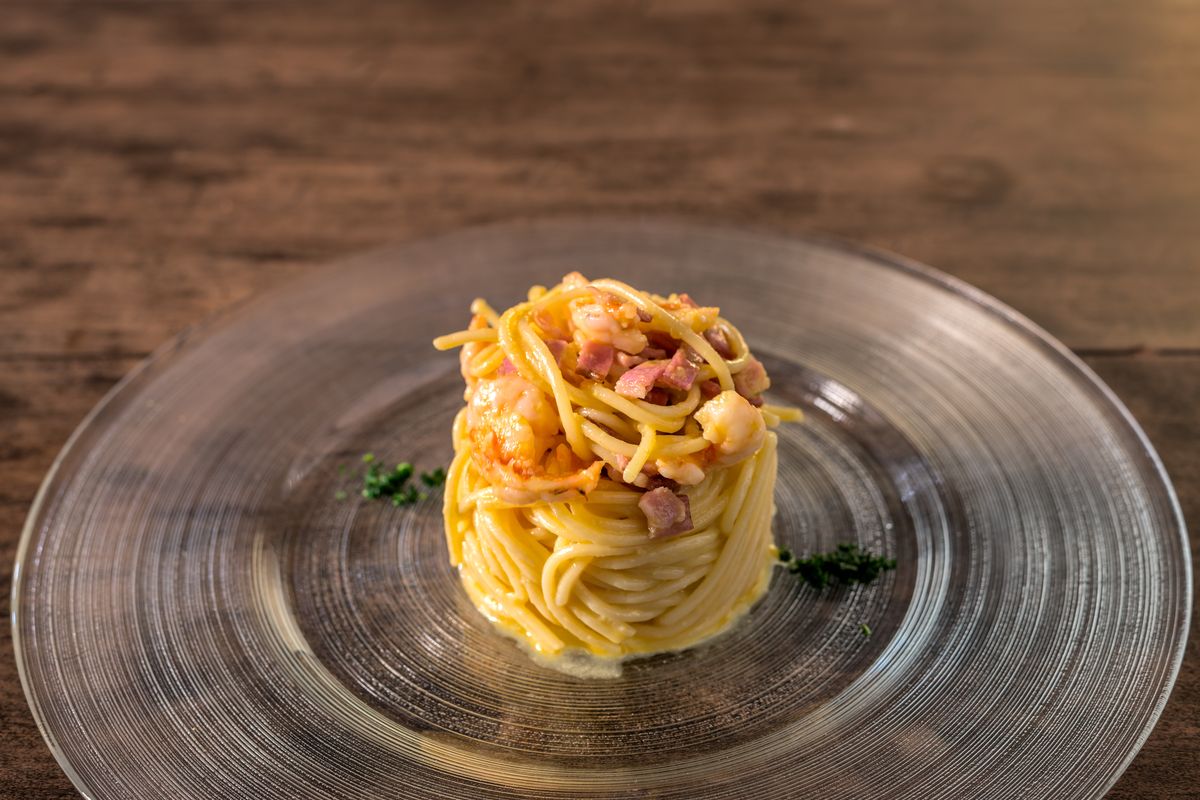 Ingredients and recipe of Cannavacciuolo seafood carbonara, a refined, gourmet first course perfect for the whole family.
Cannavacciuolo's seafood carbonara is a truly delicious first course. The chef's touch emerges from the doses of ingredients used that will allow you to bring to the table a gourmet seafood carbonara that will surely win you over. Clams, mussels, prawns and squid are the ingredients for the fish sauce and… the rest? You just have to find out by reading the following recipe.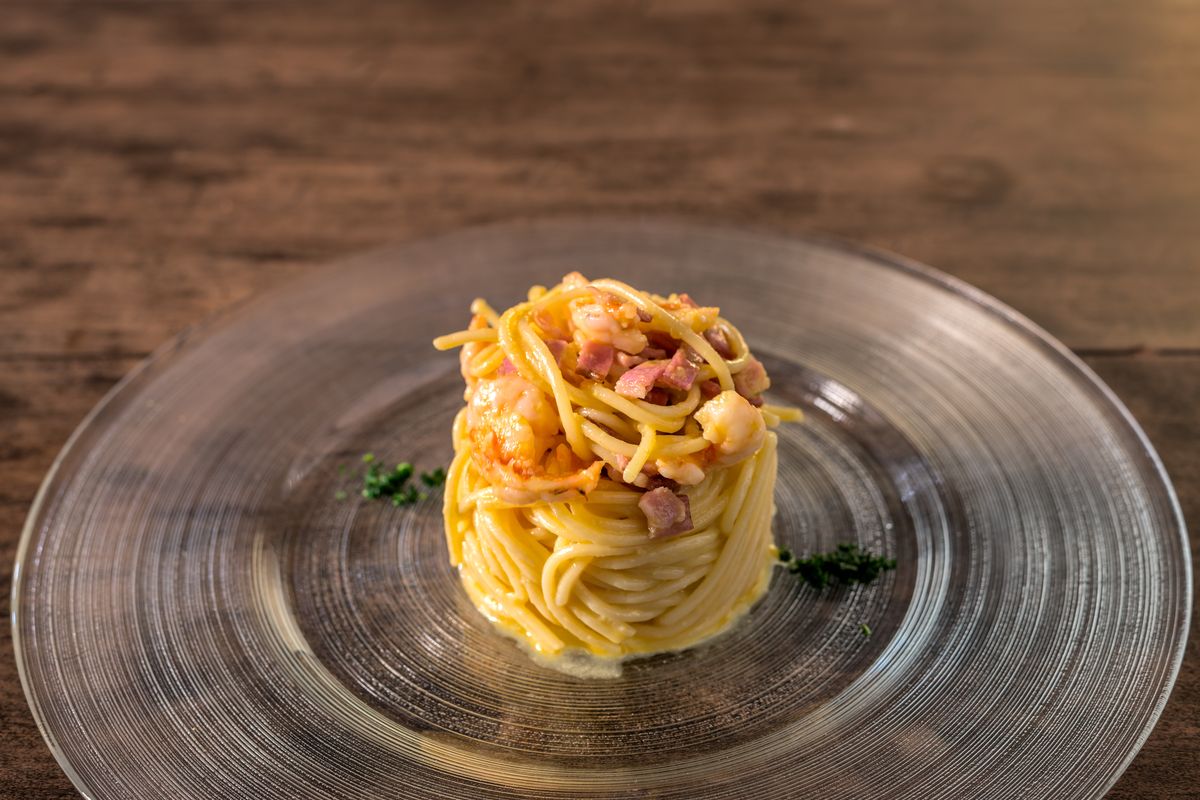 How to make Cannavacciuolo seafood carbonara
Thoroughly clean the mussels and clams, scraping the outside if necessary to remove any impurities . Put them in a pot or pan that you can close with the lid.
Bring the pot to the heat, close it with the lid and let it go over high heat for about 3 or 4 minutes in order to open the shells of the mussels and clams.
Separate the molluscs from the released liquid, shell some and keep aside.
Now rinse the squid then clean the prawns taking care not to break the head or tail.
Pour a couple of tablespoons of oil into the bottom of a pan, add the garlic clove, the chopped celery and onion and the chilli pepper. Put on the fire and brown over low heat for 4-5 minutes then remove the garlic and add the squid cut into pieces and the prawns.
After 5 minutes, add the mussels, clams and the cooking liquid that you have kept aside. At this point, cook the pasta in plenty of boiling salted water.
Beat the two egg yolks in a bowl with salt, pepper and chopped parsley. Drain the pasta al dente and let it go in the pan with the fish sauce for a minute.
Turn off the heat and add the beaten egg yolks, stirring rapidly. Serve immediately and… enjoy your meal!
Alternatively, you can also try the simplest version of theseafood carbonara or the classic spaghetti carbonara that never disappoints!
storage
We recommend consuming this delicious pasta dish at the moment !
Riproduzione riservata © - WT