Let's cheer ourselves up with this delicious pasta with asparagus and cherry tomatoes!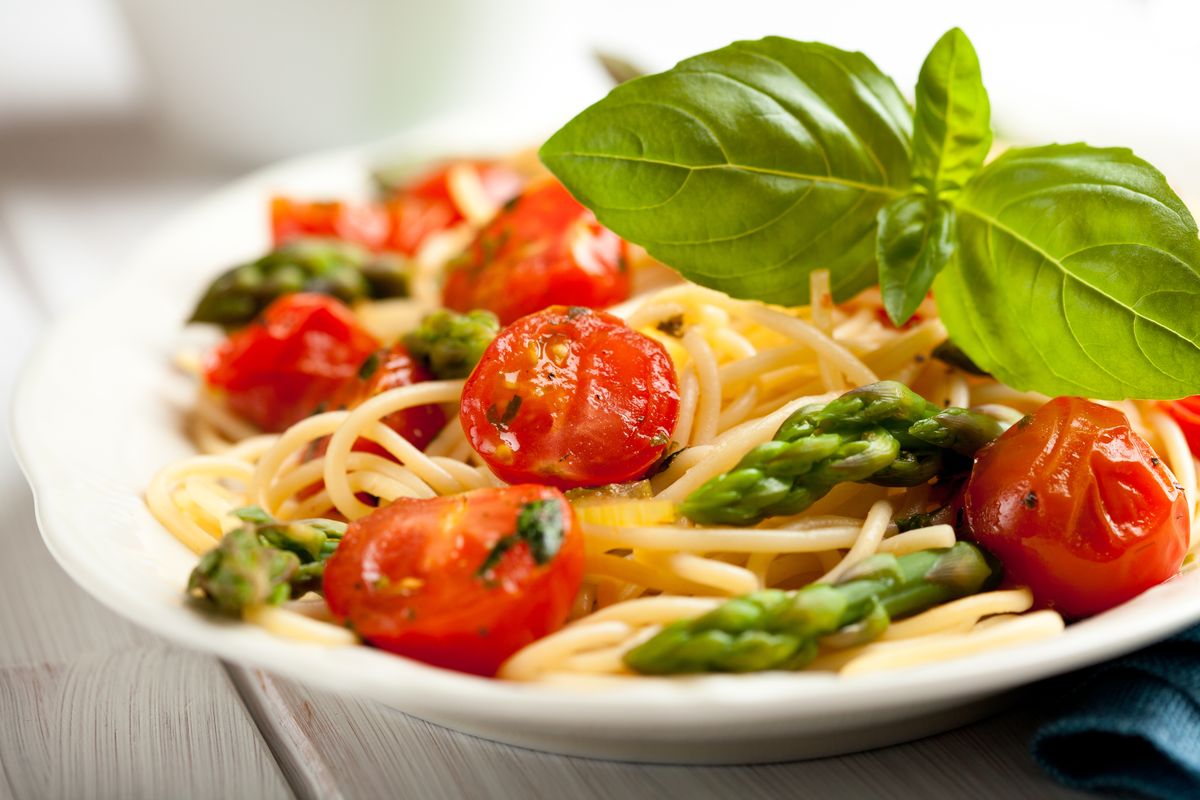 Today we're preparing pasta with asparagus and cherry tomatoes: a simple, quick and perfect first course for this season.
Spring is just around the corner and with the arrival of the warmer weather, there is an ever greater desire for colorful and tasty dishes. This is why today we offer you the recipe to make a delicious first course of pasta with asparagus and cherry tomatoes, a simple and very versatile combination .
Asparagus is a sweet-tasting vegetable that you can use as a base for excellent side dishes, first courses and condiments of all kinds. This first course is perfect for those who follow a vegetarian or vegan diet and don't want to give up on taste. Here's the recipe!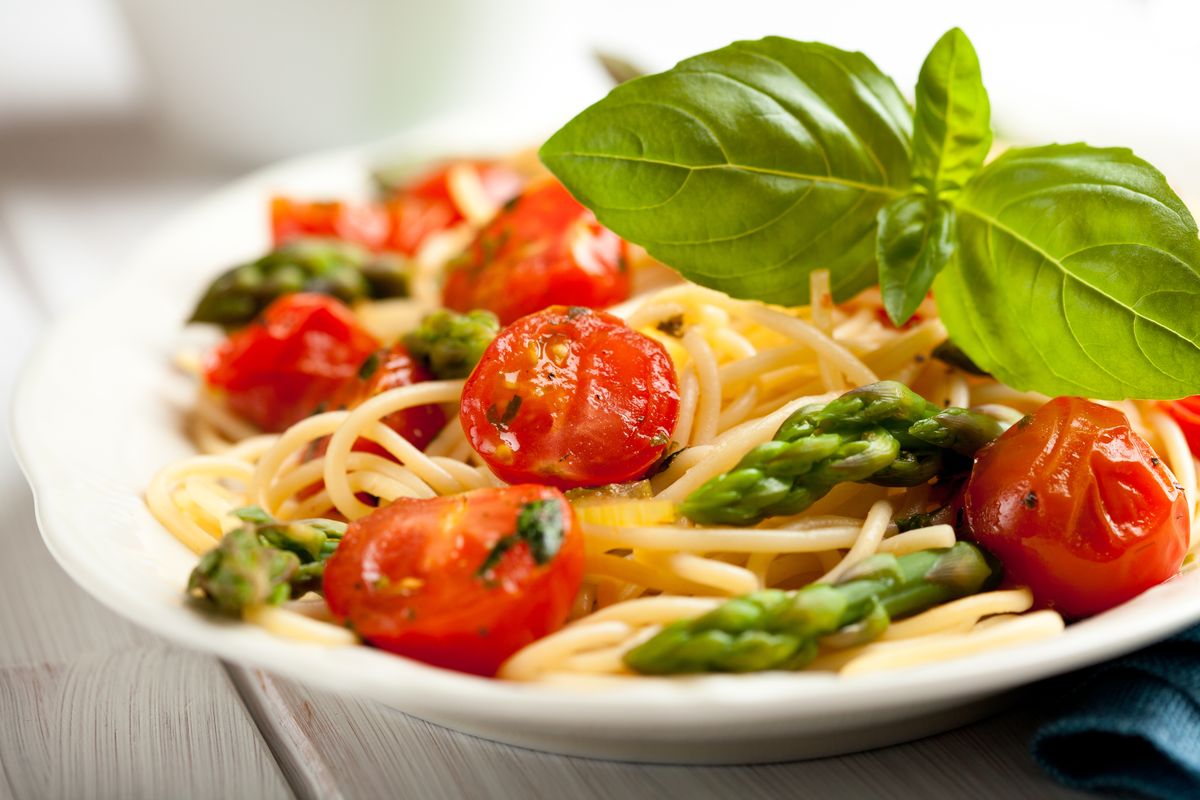 Preparation of pasta with asparagus and cherry tomatoes
First, dedicate yourself to preparing the asparagus. Remove the white and harder part of the stems and peel the rest with the help of the potato peeler. Wash and cut into chunks trying to keep the tips intact.
Blanch the asparagus in lightly salted boiling water for 8-10 minutes after it returns to the boil. Drain them and keep aside.
Peel the shallot, cut it into quarters and slice it. Fry it in the oil in a large frying pan , wetting it with a little water if necessary to prevent it from burning.
Wash the cherry tomatoes, dry them and cut them into wedges.
When the shallot is well browned, add the previously blanched cherry tomatoes and asparagus, mix well and cook over low heat.
In the meantime, cook the pasta in plenty of salted water.
After five minutes, season the asparagus and cherry tomatoes with salt and pepper.
Once the pasta is cooked, drain it and sauté it just for a few moments in the pan with the tomato and asparagus sauce. Serve immediately and… enjoy your meal!
Another recipe to try is the asparagus and shrimp risotto !
Riproduzione riservata © - WT