Let's discover a new recipe: the Umbrian rascals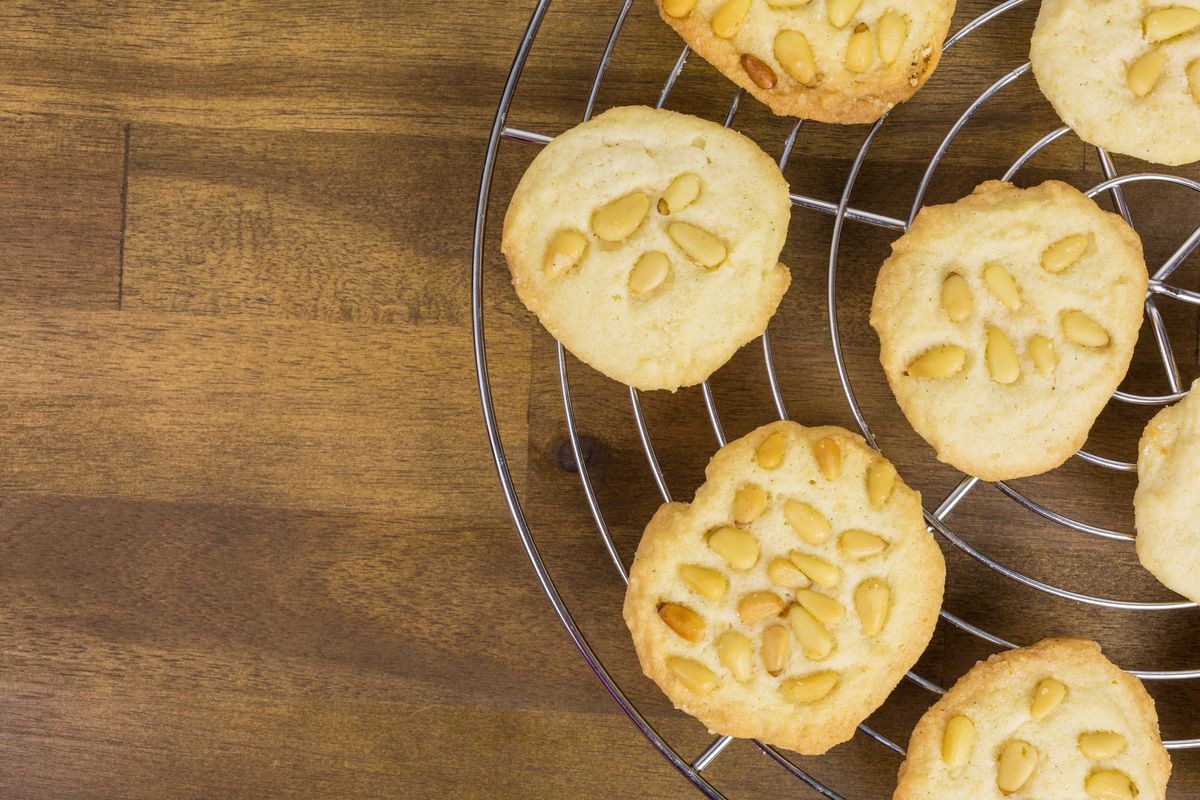 Let's find out how to prepare birbanti, biscuits from Umbria made with egg whites and enriched with pine nuts, lemon and cinnamon.
The birbanti are Umbrian biscuits little known outside the regional borders. Their main characteristic is that they are prepared only with egg whites (they are therefore an excellent recipe for recycling leftover egg whites) to which is added the presence of pine nuts , quite unusual for biscuits.
With a light aroma of cinnamon and lemon, the birbanti biscuits are very simple to prepare and are particularly suitable for serving with afternoon tea . The preparation is very simple and does not require great skills, so let's see together how to proceed.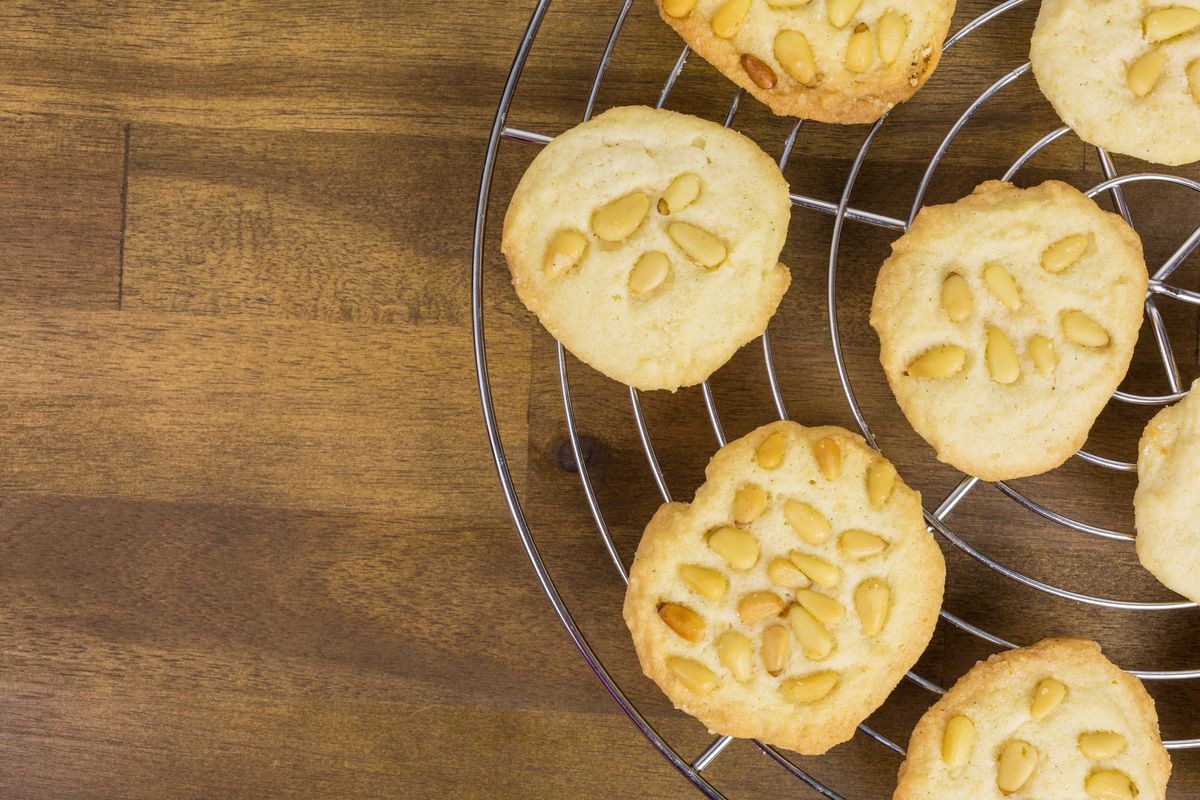 How to prepare the recipe for birbanti, Umbrian biscuits
Whip the egg whites with the help of an electric whisk and add the sugar in three times, waiting about a minute between one and the other. This way you will get a beautiful meringue .
On the side, mix the flour, pine nuts, cinnamon and lemon zest then add it all to the meringue, mixing gently from bottom to top with a spatula.
Now all that remains is to form the biscuits: using a spoon, form 16 small piles of dough on a baking sheet lined with parchment paper. Space them well because they will grow in cooking.
Then distribute the remaining pine nuts on the surface of each one and cook at 180°C for about 15 minutes , without letting them brown too much.
Let them cool completely before removing them.
Speaking of biscuits with egg whites: how about trying the ugly but good almond biscuits?
storage
The rascals can be kept in a tin box for a few weeks , as fragrant as freshly made.
Riproduzione riservata © - WT