Let's find out together the original recipe of Ischia rabbit!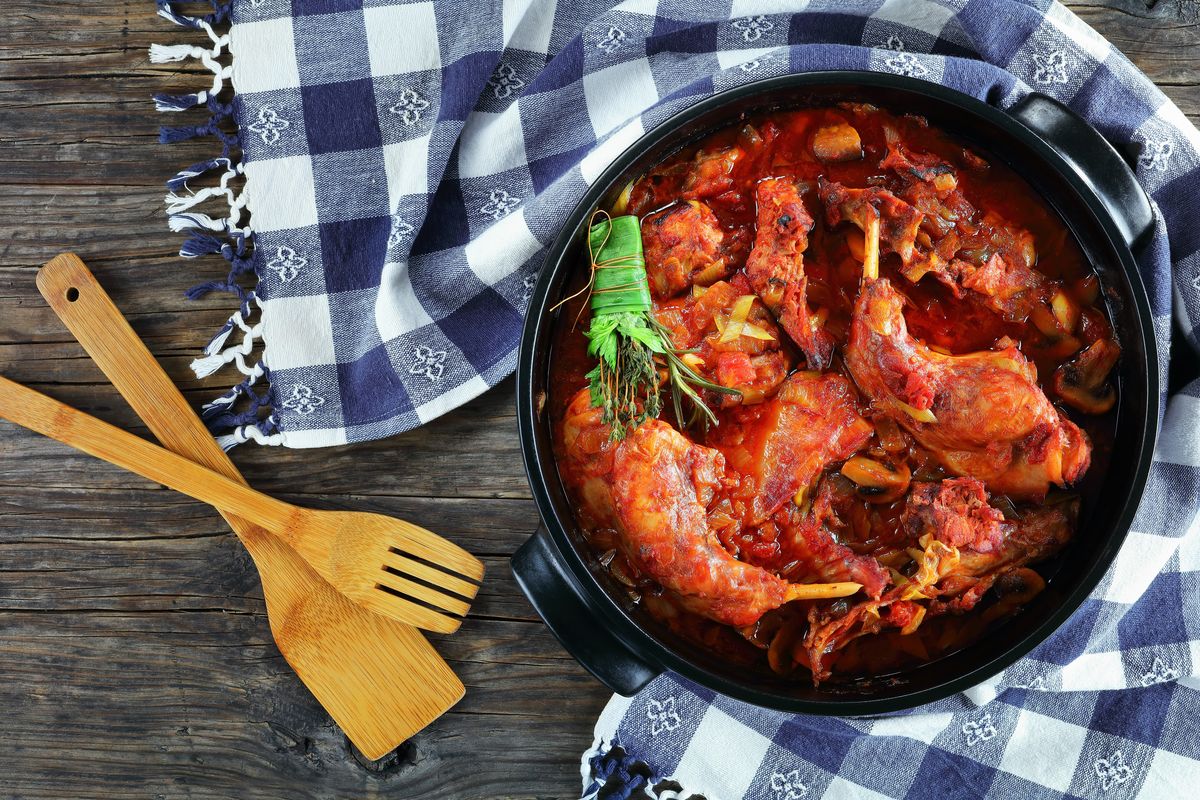 An ancient recipe, with slow cooking, aimed at maximizing the consistency and flavor of the meat: we are talking about rabbit all'Ischitana!
The Ischia rabbit has its roots in 470 BC when the Syracusans invaded the island of Ischia , off the coast of Naples, and found it invaded… by rabbits. So they decided to hunt them down and cook them using the ingredients that were present on the island, namely aromatic herbs .
The addition of the tomato , as you can easily imagine, took place in a later period, after the discovery of America and gave birth to the recipe as we know it. Originally it was prepared with rabbits reared in grass pits only, but today on the island the inhabitants raise the animals themselves. However, it is important that these are not too large (maximum 1.7 kg) so that the meat remains tender.
Even cooking hides some secrets. For example, the pot must be made of earthenware and the size is measured on the basis of the number of rabbits it can contain. Furthermore, being a recipe with long cooking times , it is reserved for holidays or special occasions so that you can devote all the time you need to it.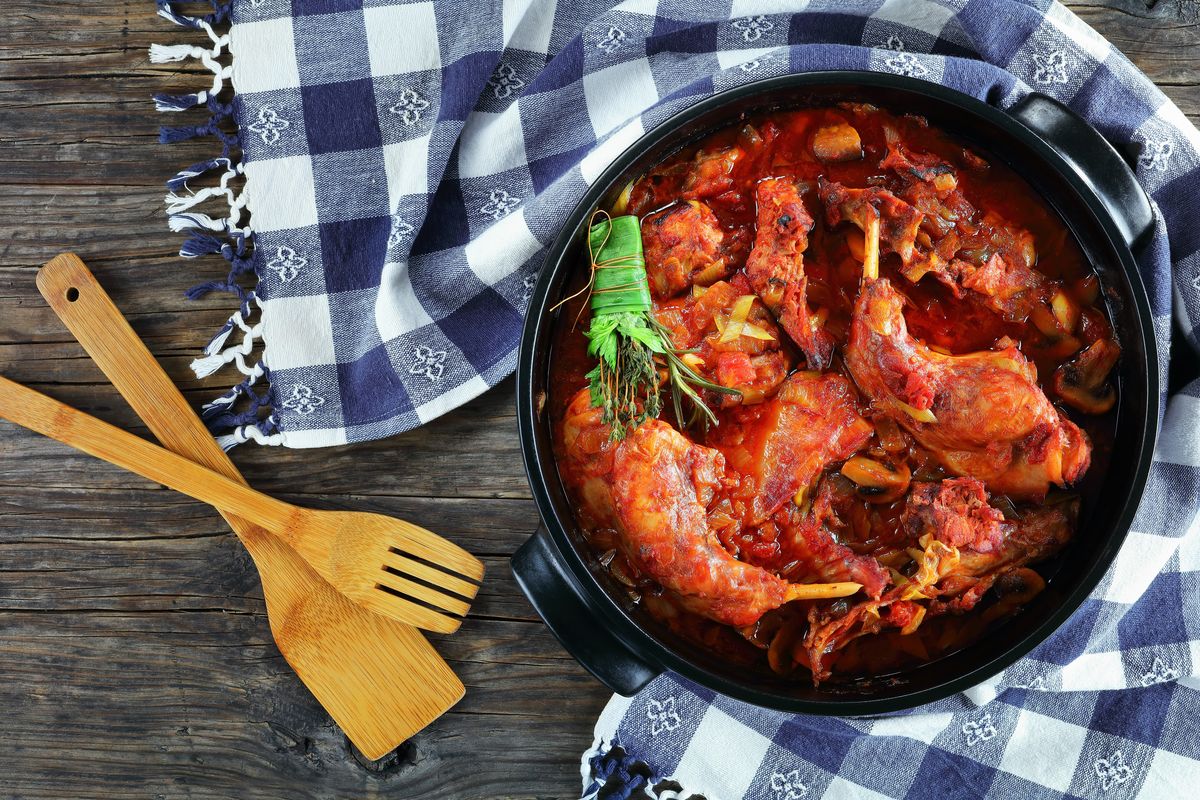 How to cook Ischia rabbit
First you need to cut the rabbit into pieces , first in half, following the spine and removing the innards, then in chunks dividing the head, neck, front legs, hind legs and torso in half. Wash it well under running water and let it drain in a colander. If you are not practical, you can have your trusted butcher do this job.
In a large saucepan, heat plenty of seed oil with the garlic , making sure it doesn't burn. Then add the rabbit in pieces and brown it well, turning it only once.
Deglaze with the wine and when you no longer feel the smell of alcohol, add the tomatoes washed and cut into rather small pieces. Season with salt and pepper.
Cover and cook over low heat for at least an hour . Ten minutes before the end of cooking, add the chopped parsley with the thyme and marjoram. The result should be a tender rabbit with a concentrated sauce , also perfect for seasoning pasta.
I always advise you to cook rabbit with slow and prolonged cooking recipes, so as to obtain soft and tasty meat. Try, for example, the strozzapreti with rabbit sauce . Or there's always our collection of the best rabbit recipes for you to try.
storage
We recommend keeping the original recipe of the Ischia rabbit for a maximum of 2 days in a container with a special lid. We do not recommend freezing in the freezer.
Riproduzione riservata © - WT