Let's find out what Bao is, the Chinese steamed bun that is driving the world crazy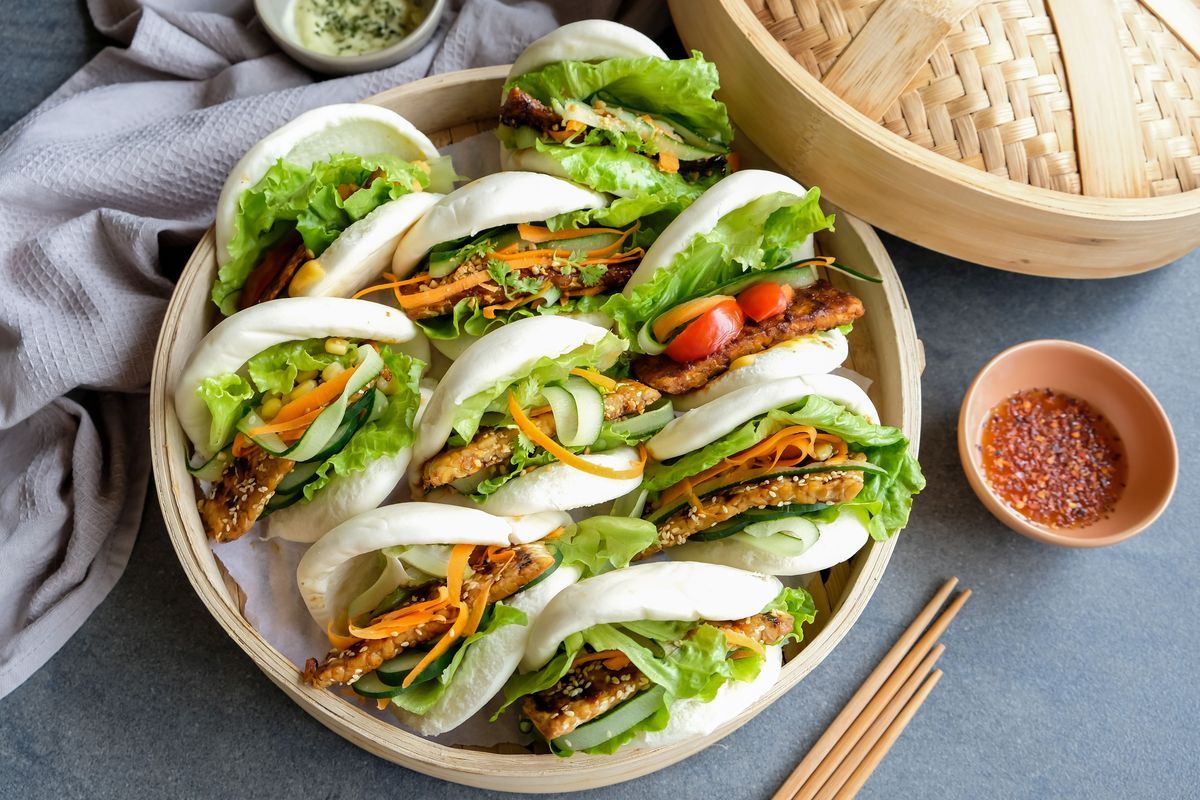 Soft steamed buns with a white and shiny surface, stuffed with meat or vegetable fillings: here is a brief description of what bao are.
When it comes to Chinese cuisine it is hard to distinguish between reality and contamination, where this term refers to all those recipes that have nothing to do with traditional cuisine, but were born in the West and shaped to satisfy our tastes. Bao, also called Baozi, is a steamed bun stuffed with pork, duck or vegetables.
Soft, almost chewy, and with a smooth and shiny surface , it has nothing to do with the bread we are used to. However, it has become famous as street food due to its almost elegant appearance. It belongs to the dim sum category, that is to say all that series of small appetizers that characterize Chinese cuisine and preparing them at home is quite simple.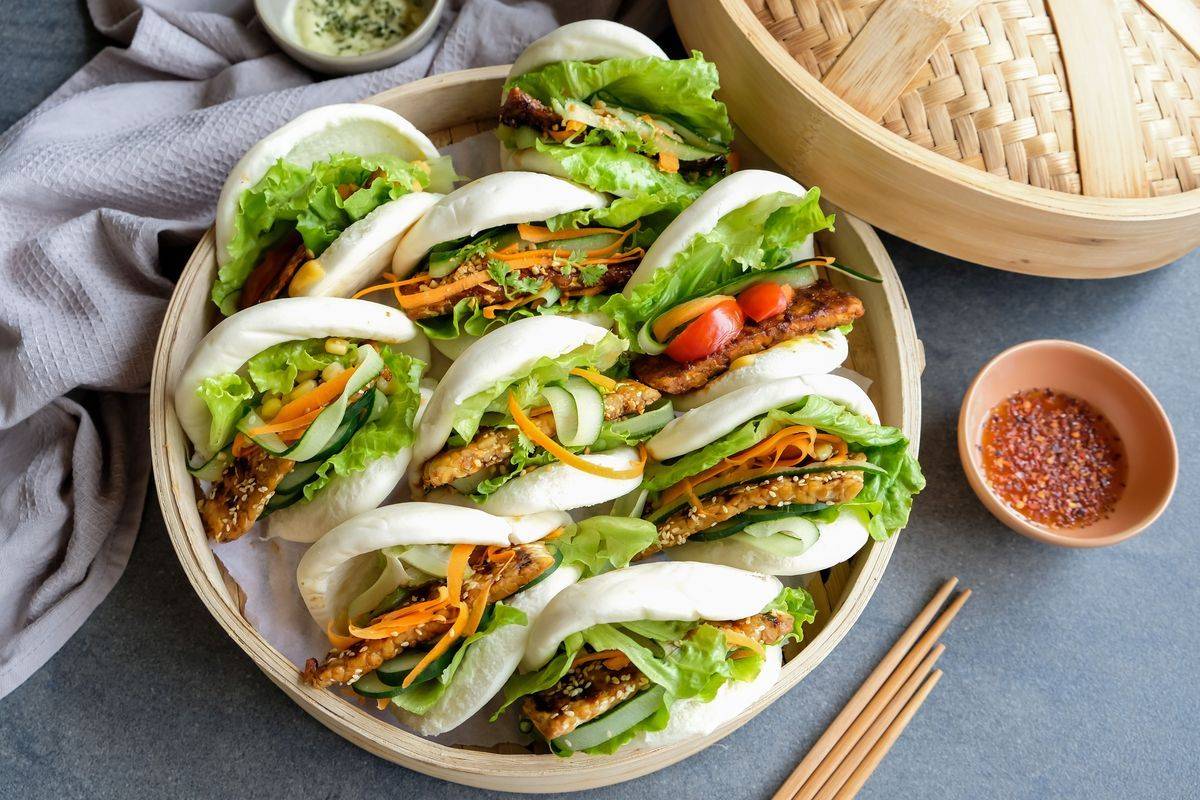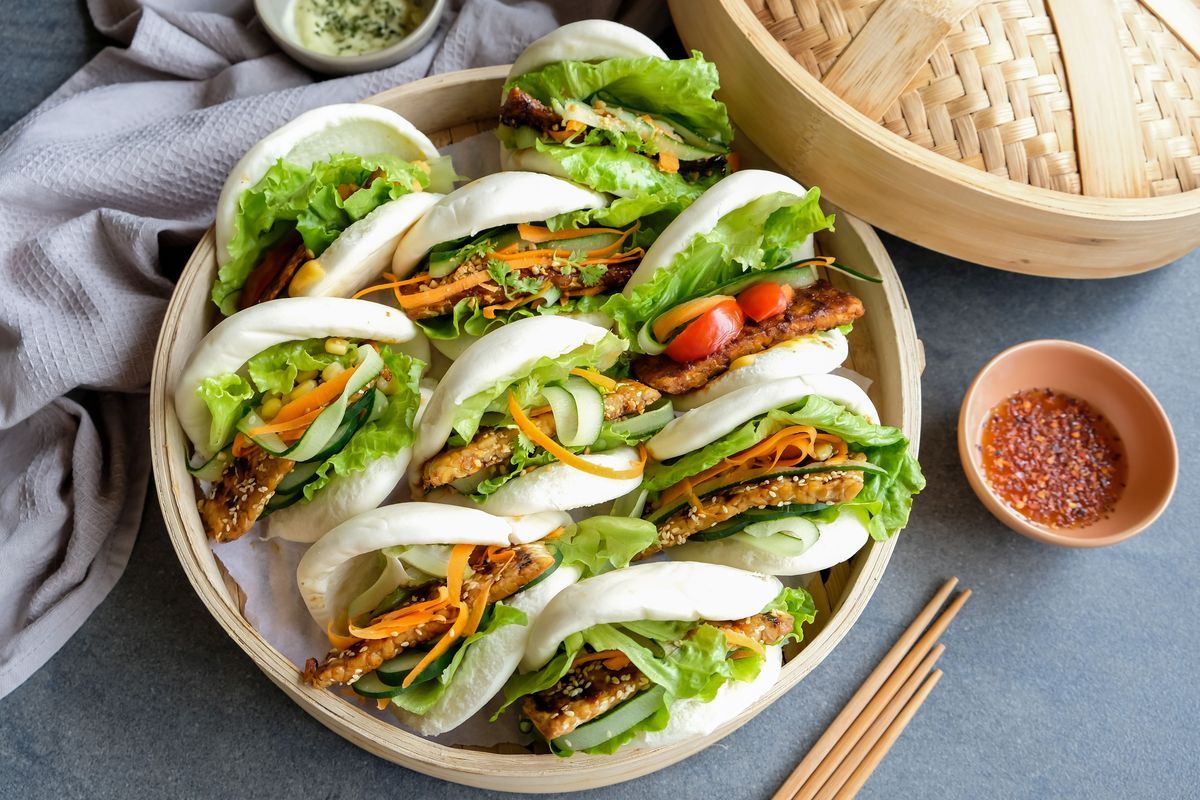 How to prepare the Bao recipe
To prepare the bao, start by pouring the flour , sugar and half the milk into the bowl of the planetary mixer.
Also add the dehydrated yeast and start kneading, at medium speed, slowly adding the remaining milk . You will have to obtain a smooth and homogeneous dough, well strung on the hook.
At this point add the oil and let the machine work until it is completely absorbed.
Transfer the dough to the work surface, knead it quickly to give it the shape of a loaf and let it rise for at least 30 minutes.
At this point, roll it out with a rolling pin so as to obtain a rectangle half a centimeter thick and proceed with a series of tri-folds : imagine dividing your rectangle into three smaller rectangles by drawing vertical lines and fold the one on the right over the one center and the one on the left over the one on the right.
Let it rest for 10 minutes before repeating the operation, first turning the loaf obtained by 90° so as to form the folds perpendicular to the previous ones.
Roll the rectangle around the long side to obtain a cylinder, then divide it into 12 equal pieces , using a tarot.
Roll them out with a rolling pin to obtain ovals and fold them in half, placing a square of parchment paper in the middle to prevent them from sticking.
Place them in the steamer lined with parchment paper and cook for 10-15 minutes.
Serve hot baos stuffed with filling of your choice.
Do you love Chinese recipes? You absolutely have to try the steamed ravioli !
Riproduzione riservata © - WT