Let's go to the discovery of a typical Tuscan dish, the rosticciana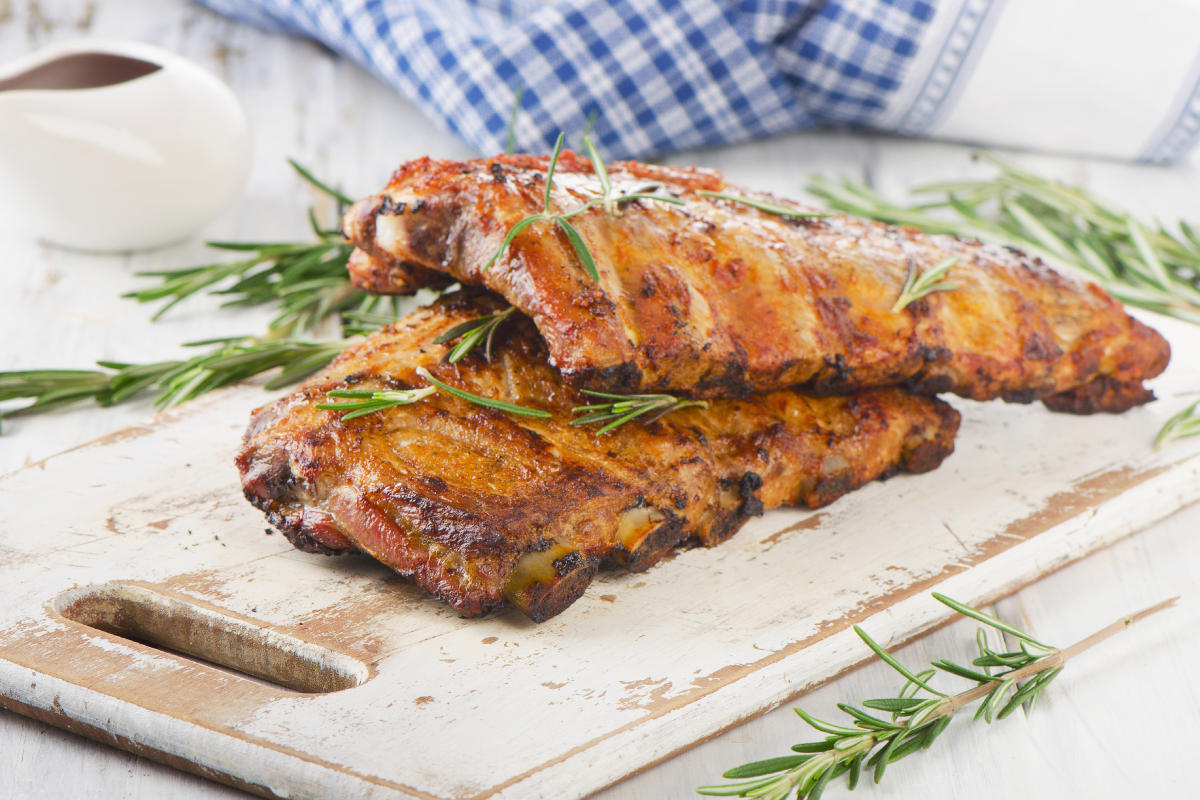 Rosticciana, an original Tuscan recipe, is one of those dishes that conquers everyone, thanks to the tender and tasty meat cooked directly on the grill.
Rosticciana or rostinciana is a typical dish of Tuscan and northern Lazio cuisine . It is prepared with very few ingredients, but the undisputed protagonists of the dish are the pork ribs , left attached to each other and seasoned with oil, salt, pepper and spices, especially rosemary.
To obtain a perfect rosticciana you need to grill the meat , over a charcoal or wood fire, but we will also discover, at the end of the article, how to prepare rosticciana in the oven.
This cooking method is so famous and appreciated that by now it directly indicates the cut of meat , that of pork ribs (or ribs, if you prefer).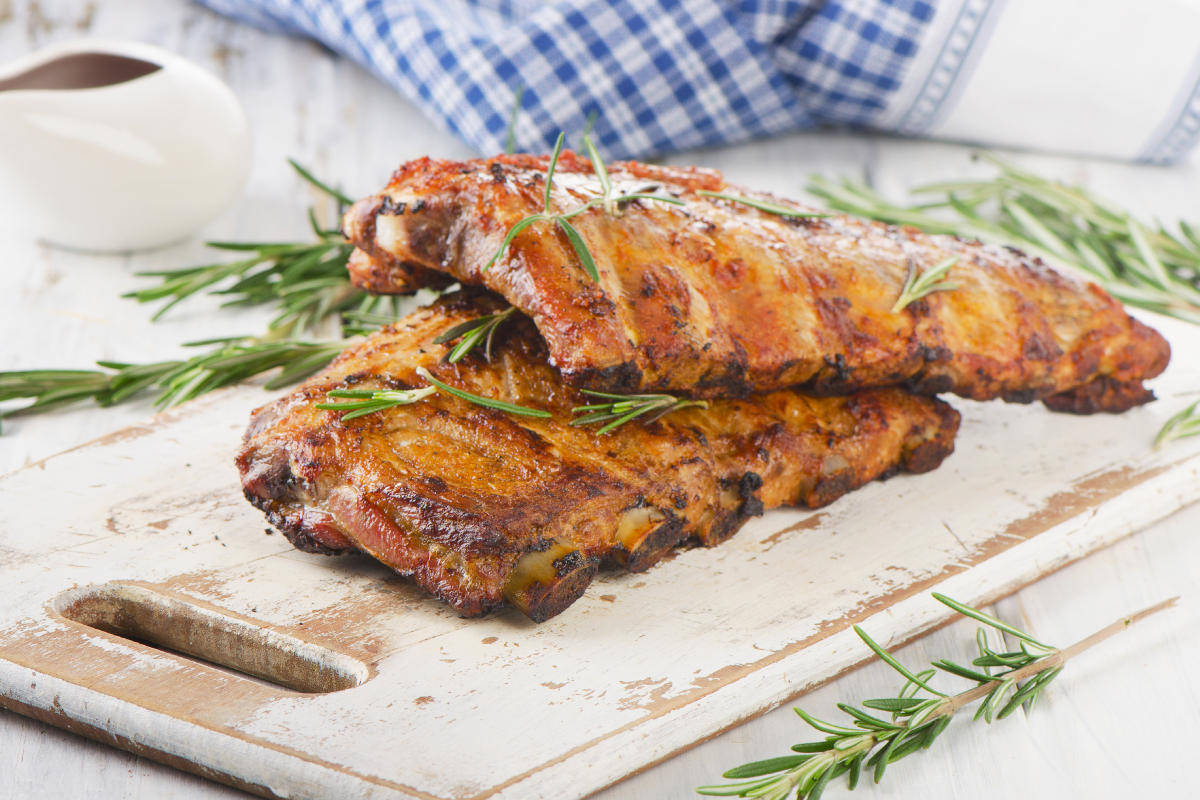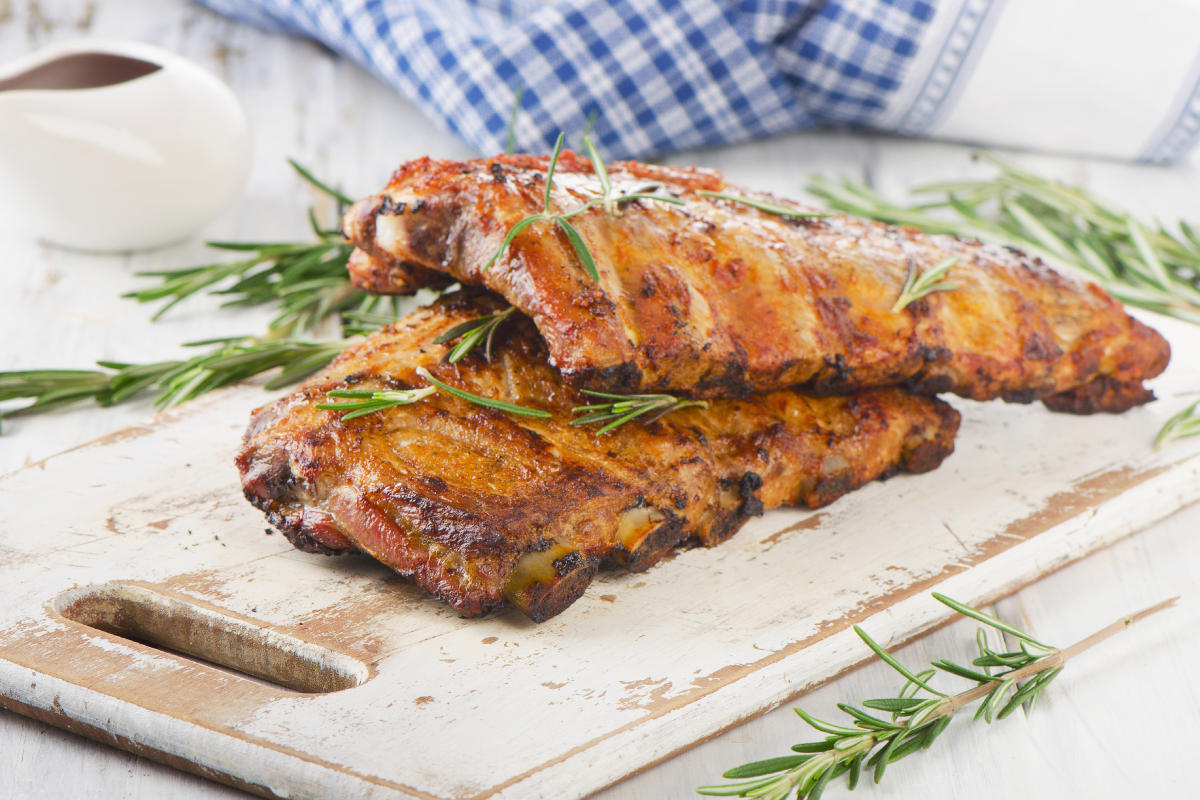 How to prepare the original rosticciana recipe
First of all arrange the ribs still attached to each other on the cutting board and remove the pleura , that is the hard membrane that covers the meat on one side. To do this, gently lift it with a blunt-edged knife at a point where it is very close to the bone, then pull hard, grabbing it with kitchen paper to get more grip.
Now trim the meat to obtain a rectangle, dry it with kitchen paper and brush it with oil.
Then prepare a spice rub , mixing salt, pepper and garlic and massage the meat well.
Place it directly on the grill, cooking it for two minutes first on the meat side and then another two on the bone side. In this phase the Maillard reaction will occur, responsible for the scab.
Now wrap the ribs in a double layer of aluminum foil and close tightly to seal it. Put the meat back to cook for another 40 minutes.
After this second cooking, remove the wrapping and let the meat dry over direct heat for about 5 minutes .
Serve the meat piping hot.
Baked rosticciana recipe
To prepare the rosticciana in the oven, put two tablespoons of oil in an aluminum pan.
Season the meat with salt and pepper , and transfer it to the pan together with two cloves of garlic and a few sprigs of rosemary .
Also add a glass of water and bake at 170°C for an hour . Add more water every time that present has dried, remembering to turn the meat from time to time and scrape the bottom of the pan. In this way a delicious sauce will be formed.
Serve it hot.
storage
In both versions of this second course, we advise you to keep it in the fridge for a maximum of 1-2 days and weld it in the oven before serving it. We do not recommend freezing in the freezer.
Riproduzione riservata © - WT