Let's make pesto lasagna together: they are amazing!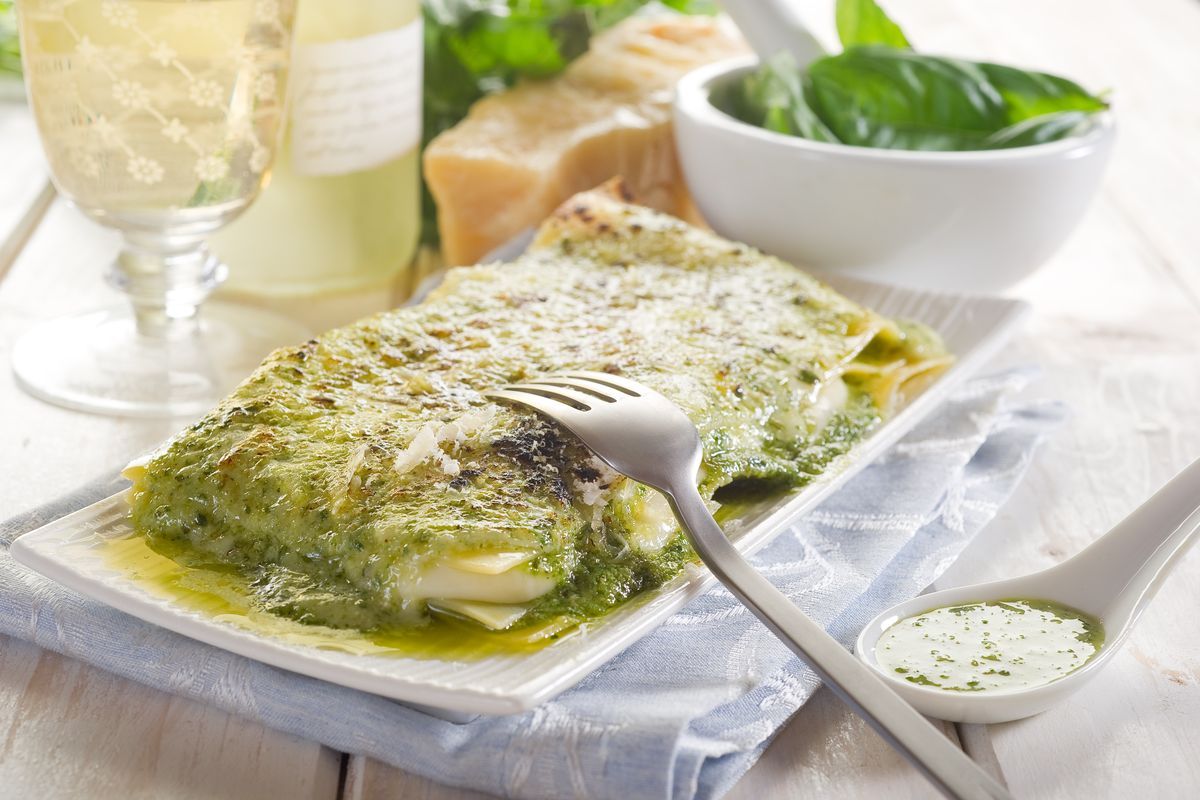 A valid alternative to the traditional recipe: baked lasagna with pesto is excellent to be enjoyed on any occasion and easy to prepare.
Lasagna with pesto and béchamel they certainly do not need many presentations: it is a famous variant of the classic lasagna with meat sauce, revisited with one of the most famous sauces of the Italian tradition , pesto!
It is possible to use both fresh lasagne , available at the refrigerated counter, and packaged ones. And precisely for packaged ones there are two different schools of thought: there are those who proceed to blanch them, before placing them on the appropriate pan, while those who use them directly, without softening them. The yield, in each of the two cases, is always excellent .
The nice thing about this recipe is that you can also add other elements that go hand in hand with pesto, such as green beans or boiled potatoes, but also some fantastic pine nuts. Arm yourself with imagination… and let's begin!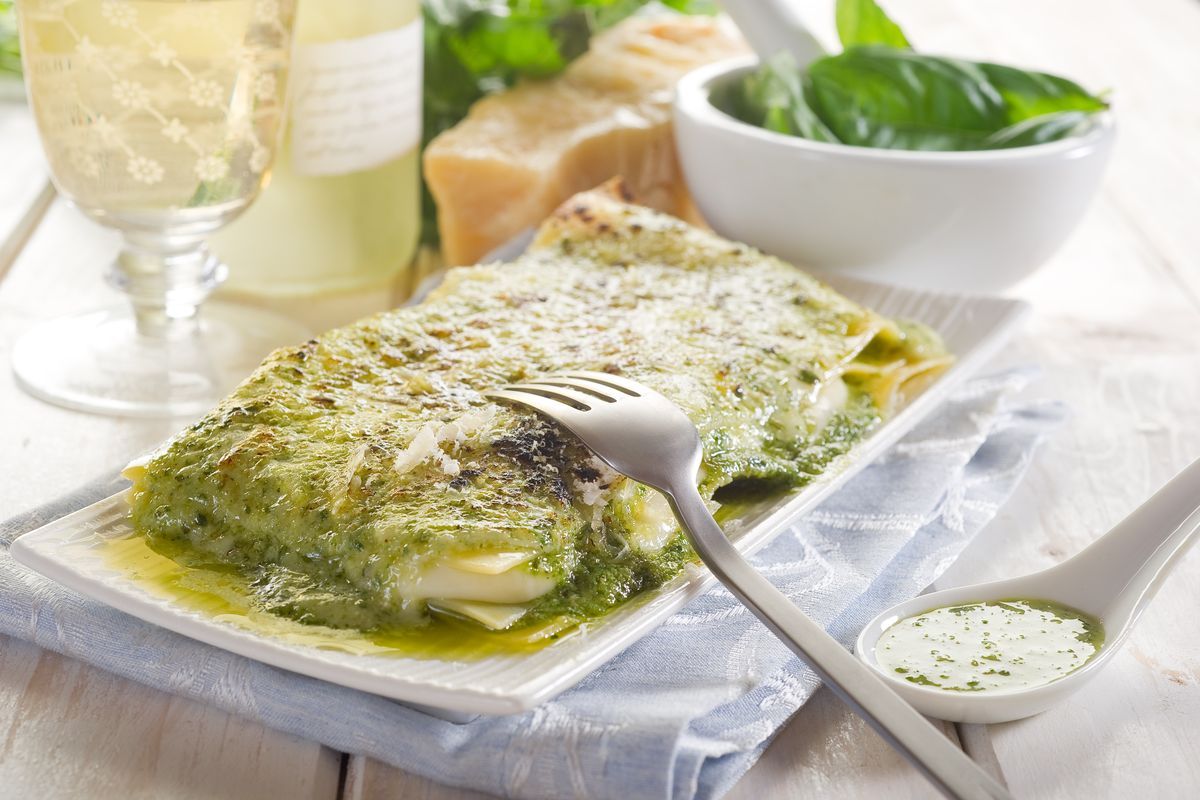 How to make lasagna with Genoese pesto
Take the sheets and immerse them for about two minutes in water, then remove them and let them dry on a clean kitchen towel.
Take the pan and grease it well with the butter, then start with a layer of béchamel on the bottom.
Start with the first layer of puff pastry, then add a few tablespoons of béchamel and level it, add a little pesto and a handful of grated cheese. Continue to create the layers until the baking dish is full.
At the end, finish with a nice layer of béchamel, the remaining pesto and the Parmesan, which will give the lasagna a nice external crust.
Bake in the oven at 180°C for about 30 minutes , then remove the lasagna and let it cool. The dish is ready, bon appetit!
If you want an even more delicious result, you can create everything from scratch at home: make the pasta, prepare the pesto and even the béchamel ! Of course, in this way, having to take care of all the preparations, the times will lengthen, but the dish will certainly be sensational !
storage
These lasagnette with pesto can be kept in the refrigerator for about 2-3 days , well covered in transparent film. We do not recommend freezing in the freezer.
READ ALSO: The original (and unmissable) recipe for lasagna alla bolognese
Riproduzione riservata © - WT