Let's prepare a simple first course: broccoli and potato pasta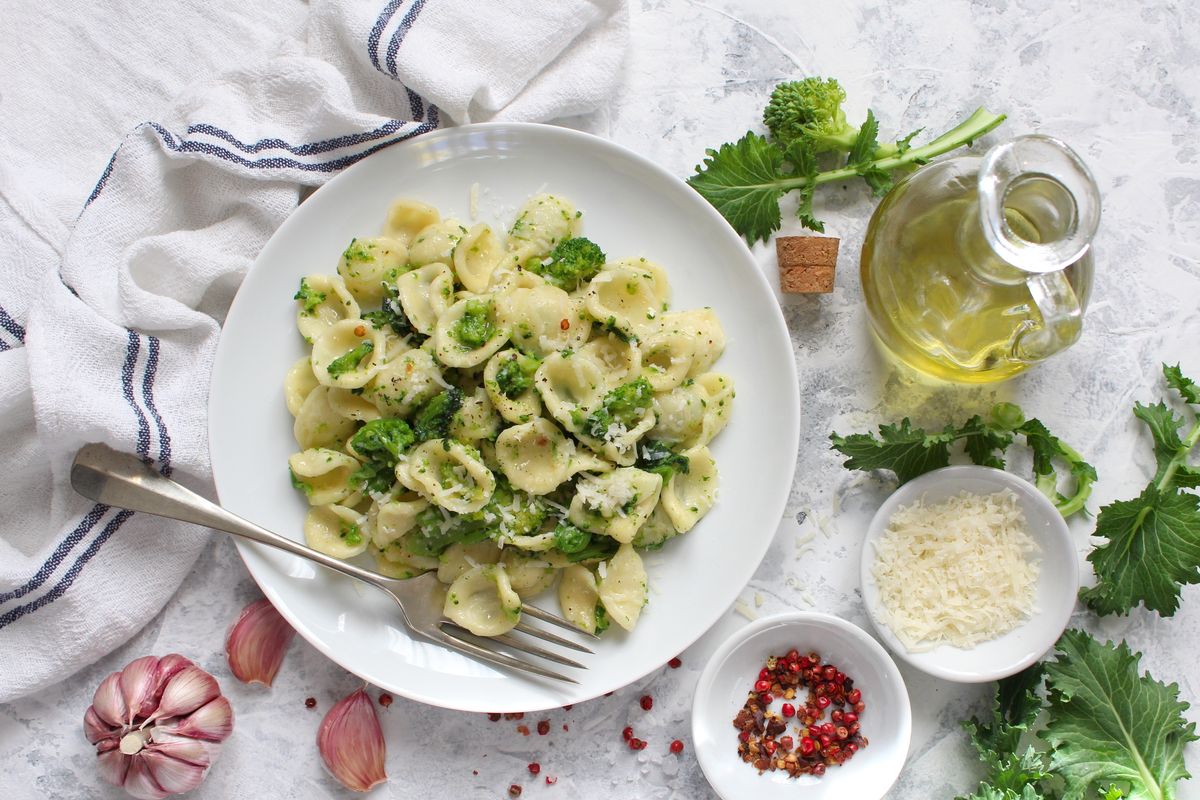 Broccoli and potato pasta is a quick and easy vegetarian first course to prepare. Here's how we do it.
Finding recipes that are quick and easy but tasty at the same time will allow you to always have an ace up your sleeve when time is short but you still need to bring something to the table. In these cases, broccoli and potato pasta comes to the rescue.
The beauty of this recipe is that the two vegetables are cooked together in 10 minutes in the same water in which we are going to boil the pasta. By sautéing them in the pan, the potatoes will tend to fall apart giving an extreme creaminess to the dish . But what is missing from this first vegetarian dish? Perhaps a boost of sapidity like the one pecorino is able to give. Let's see all the steps in detail.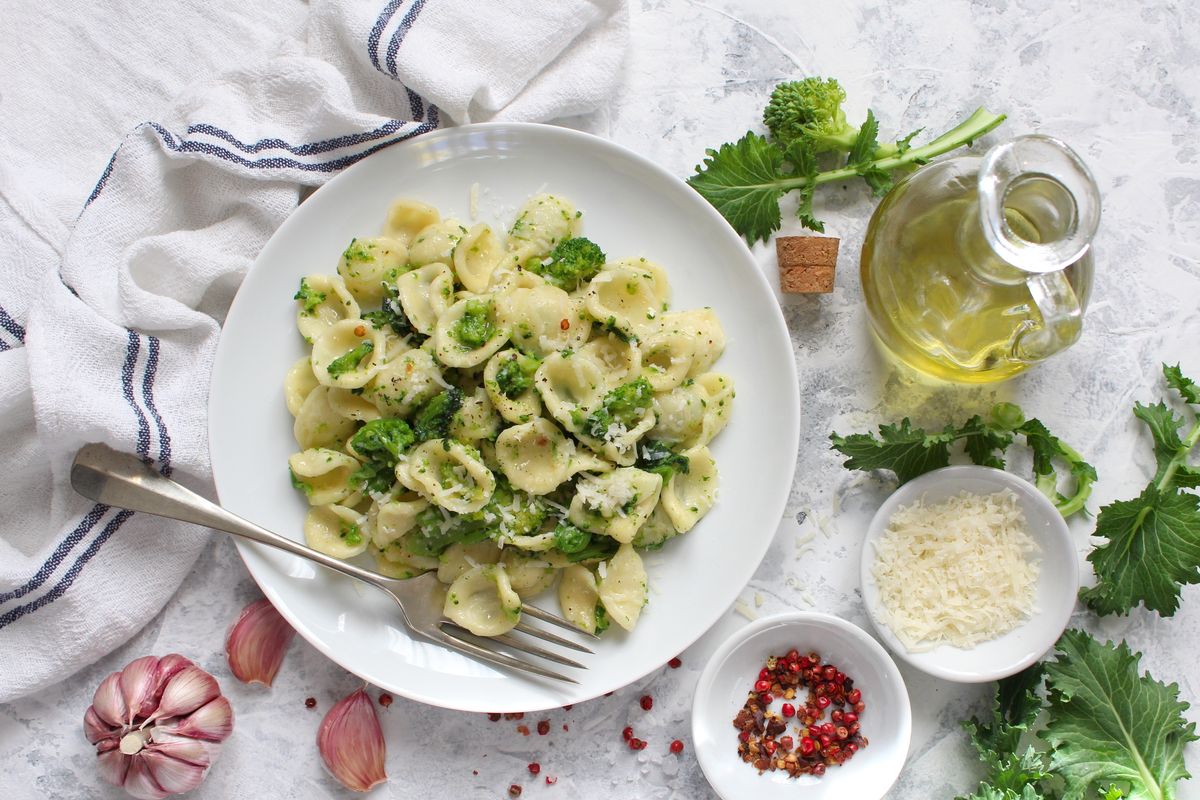 How to prepare broccoli and potato pasta
First clean the broccoli by removing the florets and washing them under running water. If they are too big, cut them in half. Then peel the potatoes and cut them into 1 cm cubes.
Bring a large pot of salted water to the boil and add the vegetables. They will cook in about 10 minutes.
Meanwhile, heat the oil with the garlic clove in a pan. Once the vegetables are ready, drain them with a slotted spoon and sauté them for 4-5 minutes . You will notice that the potatoes will begin to fall apart, forming a cream.
In the same water, cook the pasta for the time indicated on the package, then drain it, setting aside 1/2 cup of the cooking water.
Put the pasta back in the pan , add the water and the grated pecorino and stir everything well, seasoning with a little freshly minced black pepper. Serve the pasta with creamed potatoes and broccoli piping hot.
Already so delicious, this first course can also be enriched with cherry tomatoes, as we did in the broccoli, potato and cherry tomato pasta .
storage
Potato and broccoli pasta can be kept in the refrigerator, well covered in plastic wrap, for 2-3 days . We advise you to heat it in a pan before consuming it.
Riproduzione riservata © - WT