Let's prepare durian ice cream together: a truly original dessert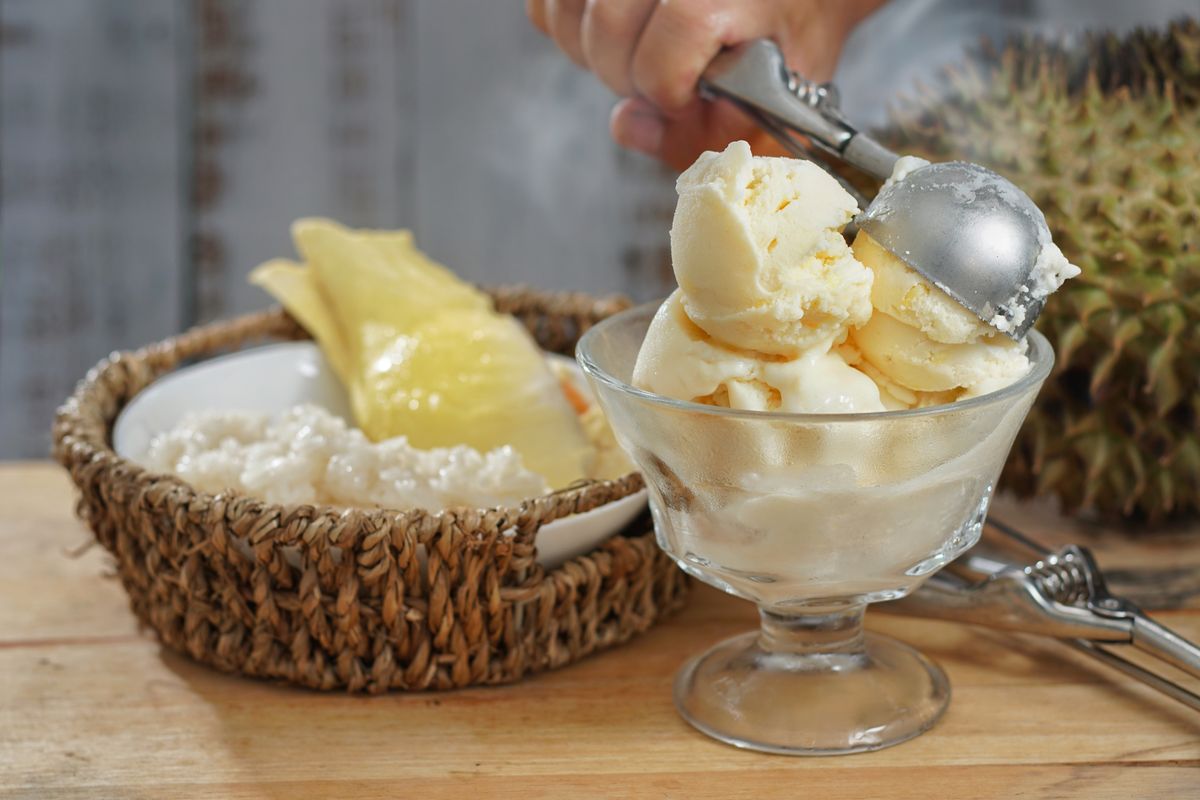 Durian ice cream is an extremely special dessert. Let's find out how to do it quickly.
Preparing durian ice cream means being able to count on a dessert that is very little known and able to surprise everyone. This fruit has, in fact, the particularity of giving off an extremely strong smell that some people like very much, but that for others is really unbearable. A fact that is important to know before offering it to anyone. Not for nothing, in fact, durian is considered a product for daring palates.
Although it is very difficult to find and it is practically "forbidden" to consume it in public places (again because of the smell), it is possible to buy durian to make an ice cream at home.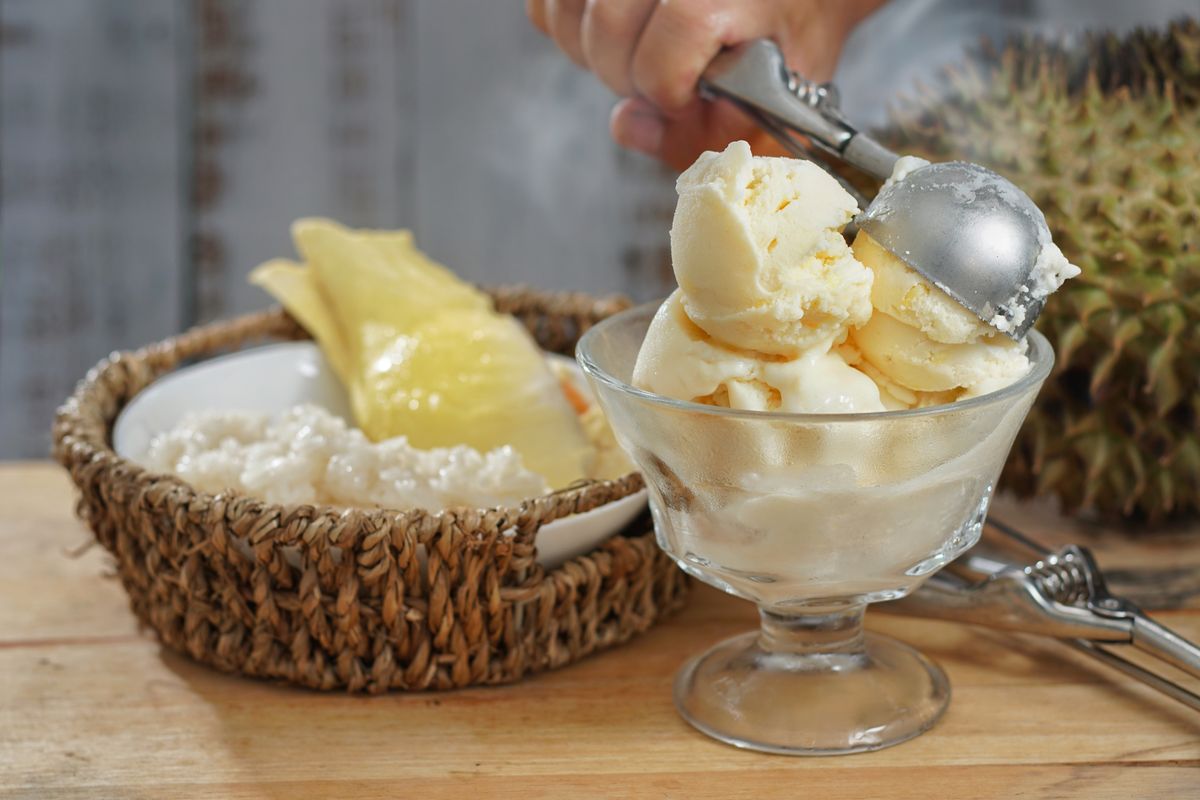 Preparation of the durian ice cream recipe
Start by taking a large bowl to mix the sugar with the durian powder and a pinch of salt inside.
Add the egg yolks and agave syrup and mix until the ingredients appear well blended together.
Heat the milk in a saucepan and turn it off before it reaches a boil.
Once this is done, add it to the mixture just obtained and mix well.
Pour the mixture into a saucepan and heat it for a couple of minutes .
At this point, add the cream, mix carefully and transfer everything to a bowl while continuing to mix in order to cool the mixture.
Cover the bowl with cling film and keep it in the fridge for at least 12 hours .
After the time has elapsed, pour everything into the ice cream maker and follow the directions for creaming the ice cream.
Freeze everything for two hours in an airtight container and when the time has elapsed and the ice cream has finally reached the right consistency, portion it and serve it.
storage
Given the presence of the egg, we recommend keeping the ice cream in the freezer for a maximum of 1 week .
Durian curiosities
Many wonder why durian stinks. The answer lies in the volatile sulfur-based compounds present in it. These can in fact give it a very strong smell reminiscent of that of onions or rotten eggs. Nonetheless, it seems that its flavor is so particular that it can even be addictive.
Going instead to where to find durian in Italy, the fruit is available online or can be ordered through trusted retailers. In rare cases it can be found in some ethnic shop. However, it is difficult to see it in a normal supermarket.
If you liked this recipe, try the smurf ice cream one too!
Riproduzione riservata © - WT