Let's prepare the capricciosa salad: the quick and easy original recipe for a classic dish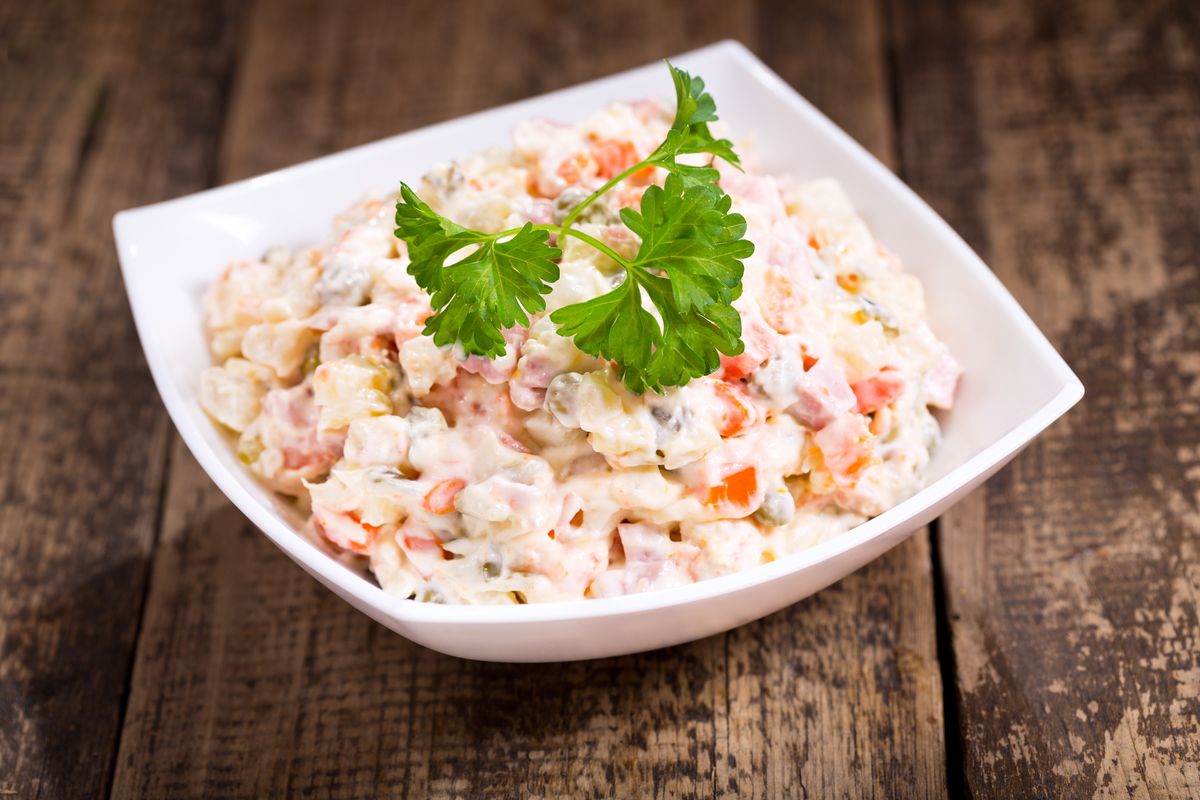 Appetizer or side dish? It can accompany main courses or be part of your buffet: here's how to make a capricious salad.
Capricciosa salad is an appetizer that can be used in many preparations and which, as in the case of the classic Russian salad, has a mayonnaise base to which vegetables are added and, in this case, also ham and cheese. It is a traditional preparation in Italian cuisine throughout the boot and, to make it, you need nothing but fresh ingredients together with a pinch of patience. The most complex step (but not too much) will be to prepare the mayonnaise before assembly. However, you can also buy it ready-made and packaged in supermarkets.
Capricciosa salad is certainly not suitable for those on a low-calorie diet: it is in fact a very tasty side dish but is often served as an appetizer . The Capricciosa salad is suitable to be served with a fresh plate of green salad, or as a complement to main courses of meat or fish. We also suggest you include it as a filling with toast or sandwiches!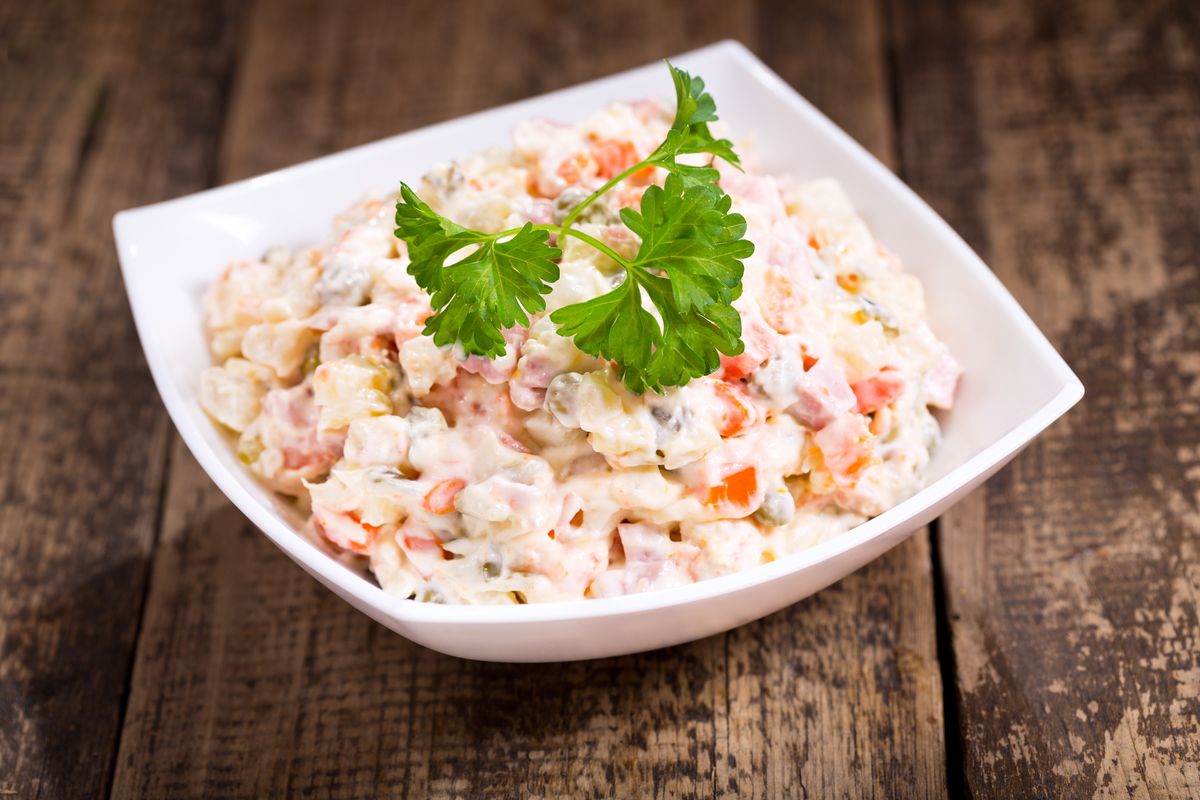 Preparing the Capricciosa Salad:
Start by washing and peeling the celery and carrots and julienne everything (although you can also decide to do it in cubes to make it more similar to the Russian salad recipe .
Put the vegetables in a bowl, add the vinegar, a little salt and mix . Take the cheese and cut it thinly, as well as the cooked ham. Now add the ham and cheese to the vegetables: then add the mayonnaise and mustard, mix all the ingredients of the capricciosa to obtain as homogeneous a mixture as possible.
The salad now needs at least 2 hours of rest in the refrigerator before being served to your guests.
storage
Keep the capricciosa salad in the refrigerator until serving, but no more than 48 hours from the time of preparation. Like all mayonnaise-based preparations, they have a very short shelf life. We do not recommend freezing it in the freezer.
Riproduzione riservata © - WT