Let's prepare the ichigo sandwich, the Japanese strawberry sandwich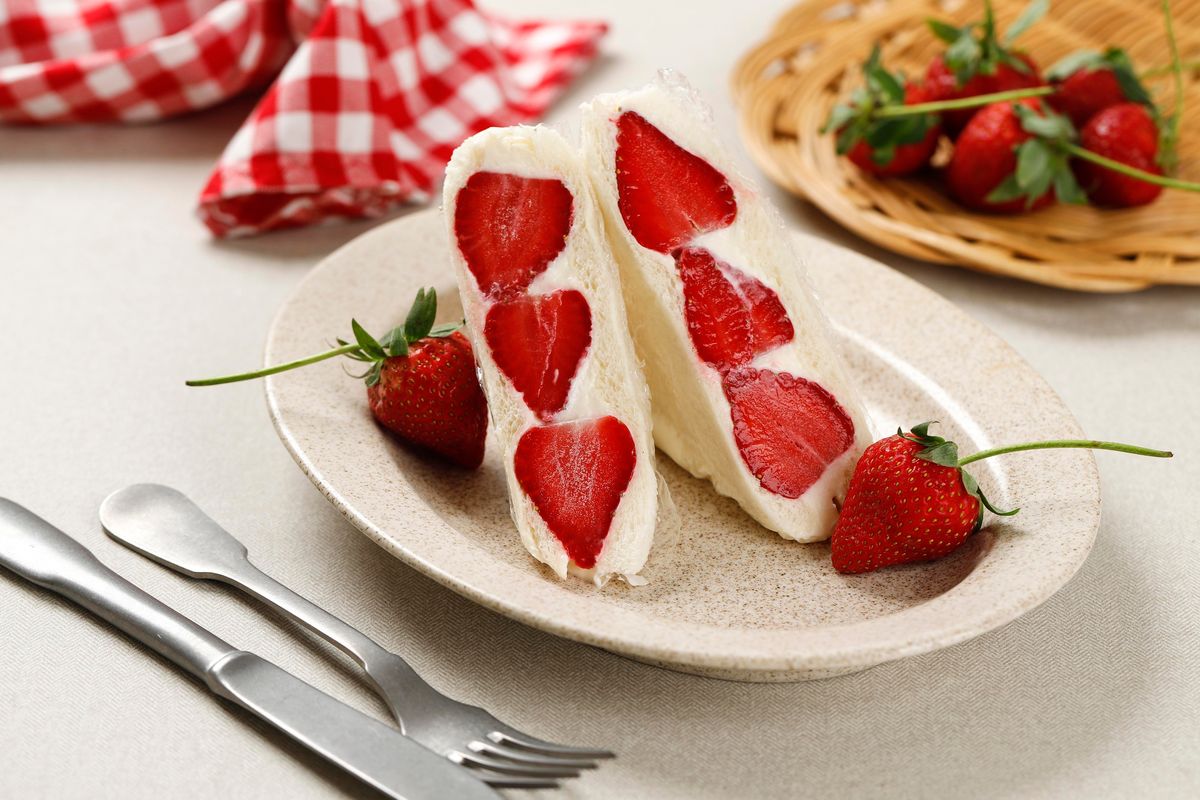 A few ingredients are enough to prepare ichigo sando, a Japanese sweet where strawberries are enclosed in a sandwich together with cream.
Japan is certainly not famous for its sweet recipes and yet there is one which, just like the more famous dorayaki , has also conquered the palate of us Westerners. We are talking about ichigo sando, the sweet sandwich with strawberries and cream prepared during the "strawberry season".
This Japanese dessert is ideal to prepare when you have little time using simple cream whipped with sugar, bread for sandwiches and very sweet strawberries. In reality, the traditional recipe calls for the use of a particular slightly sweet white bread known as shokupan , but we can guarantee you that the small license we have taken does not alter the final result in any way.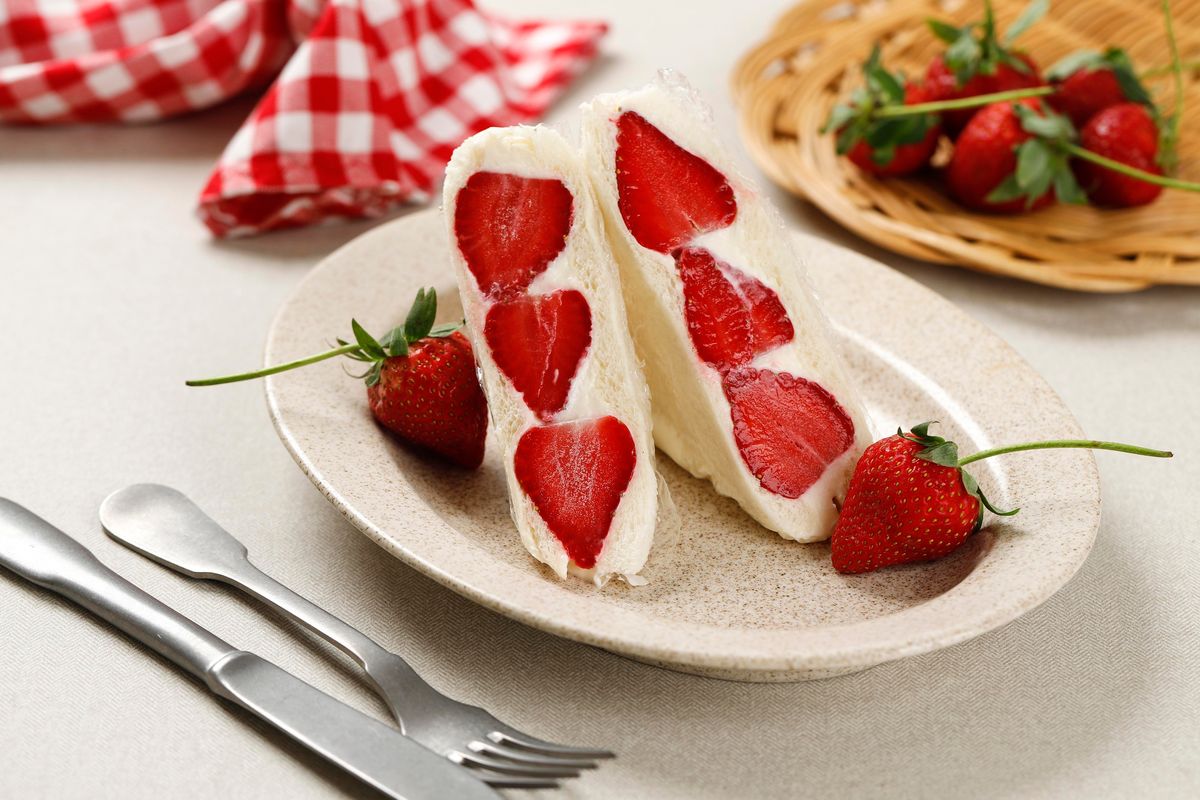 How to make ichigo sando recipe
First, pour the cold cream from the refrigerator into a bowl and start whipping it with an electric whisk. When it begins to take volume, add the sugar a little at a time and finish beating.
Place two slices of sandwich bread in front of you on the work surface and spread them with a generous layer of cream.
In the center of one of the two slices, create a vertical mound of cream along the entire length of the slice, then place three whole strawberries, deprived of the green part, on top. You will have to align them one above the other so that when cut, the result is as in the photo.
On the sides of this row of whole strawberries arrange the others cut into slices .
Cover everything with another layer of cream and then close with the other slice of bread, pressing lightly so that it adheres.
Cut the sandwich in half so that the whole strawberries are clearly visible.
As you can see, this recipe is really simple to prepare and is perfect for a snack for the little ones.
storage
Our advice is to freshly prepare your strawberry sandwich. At most you can keep the whipped cream in the refrigerator for 2-3 days .
Riproduzione riservata © - WT