Let's prepare the recipe for the savory pie with pumpkin and bacon, easy to make and delicious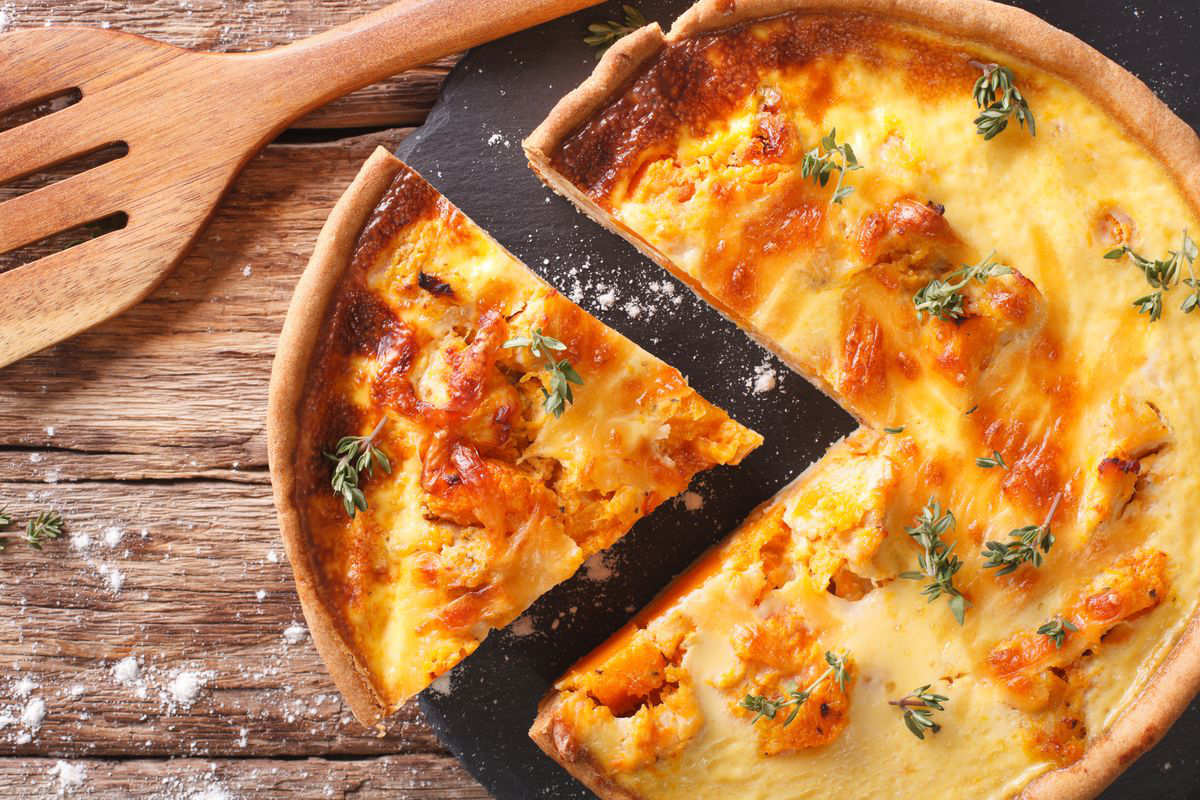 The pumpkin and bacon savory pie is a very simple autumn recipe to prepare and perfect as a tasty appetizer or main course. Let's find out the recipe right away!
Today we explain how to prepare the pumpkin and pancetta savory pie, a rustic dish, but at the same time rich in taste. In this recipe, in fact, the pastry is stuffed with pumpkin and diced bacon, all completed with Parmigiano Reggiano. These are the basic ingredients of the filling of the cake, but you can try to enrich the filling as you like. Some idea? You can add smoked cheese or fontina cheese or already cooked vegetables. Let's immediately see all the steps of the preparation.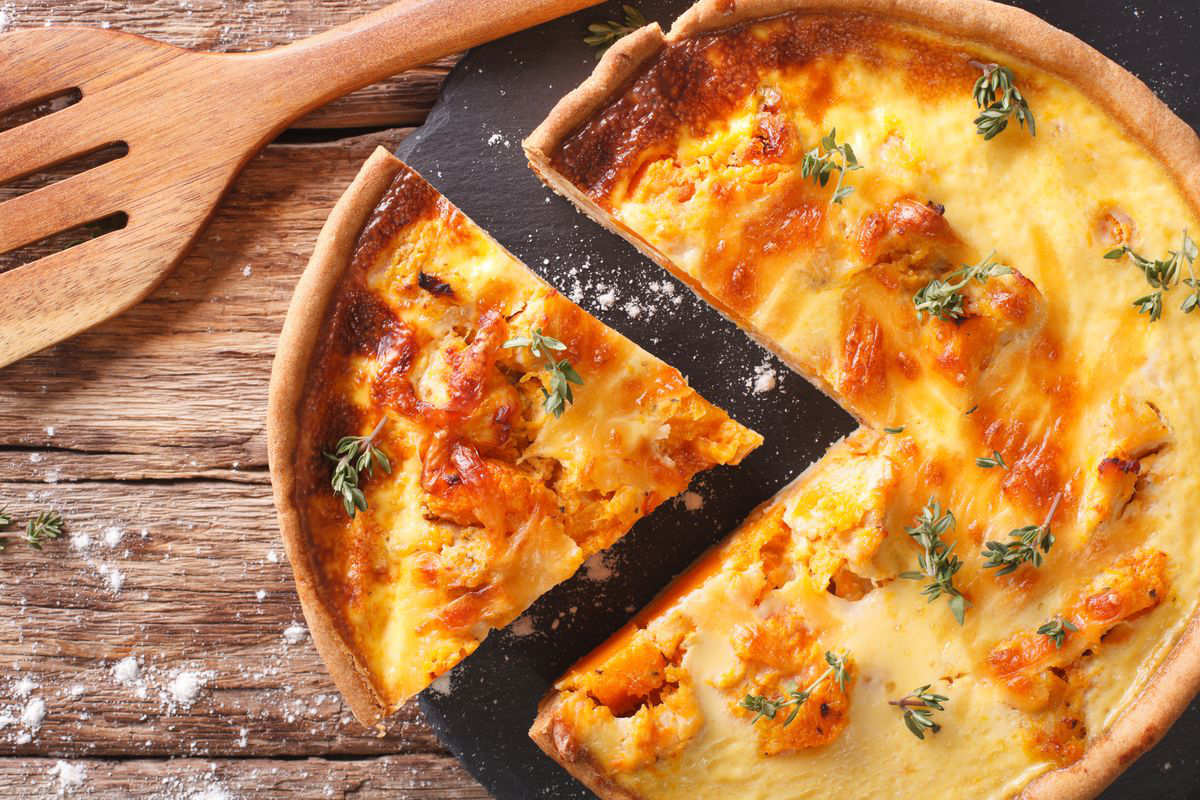 Preparation of the pumpkin and bacon savory pie
To prepare this rustic pumpkin and bacon pie, start by mashing the pulp of the cooked pumpkin with a fork until you get a homogeneous pulp . Shell the eggs directly into the bowl with the pulp and mix well.
Add the diced pancetta and grated Parmigiano Reggiano, season with salt and pepper. Stir again so as to mix all the ingredients.
Unroll the puff pastry and place it in a mold for cakes or pies.
Prick the base of the pastry with a fork. Pour over the filling of pumpkin, bacon and grated cheese.
Bake in a preheated oven at 180 ° C for 35-40 minutes .
Remove the savory pie from the oven, let it cool just for a few moments then cut into wedges and serve immediately.
storage
The savory pie can be stored after cooking in the refrigerator for 2-3 days , well covered with cling film or in a container with a lid. You can eat the cake cold at room temperature or you can simply reheat it in the oven or microwave for as long as necessary.
At this point we recommend the pumpkin parmigiana recipe.
Riproduzione riservata © - WT