Let's prepare the surimi salad, a light and tasty appetizer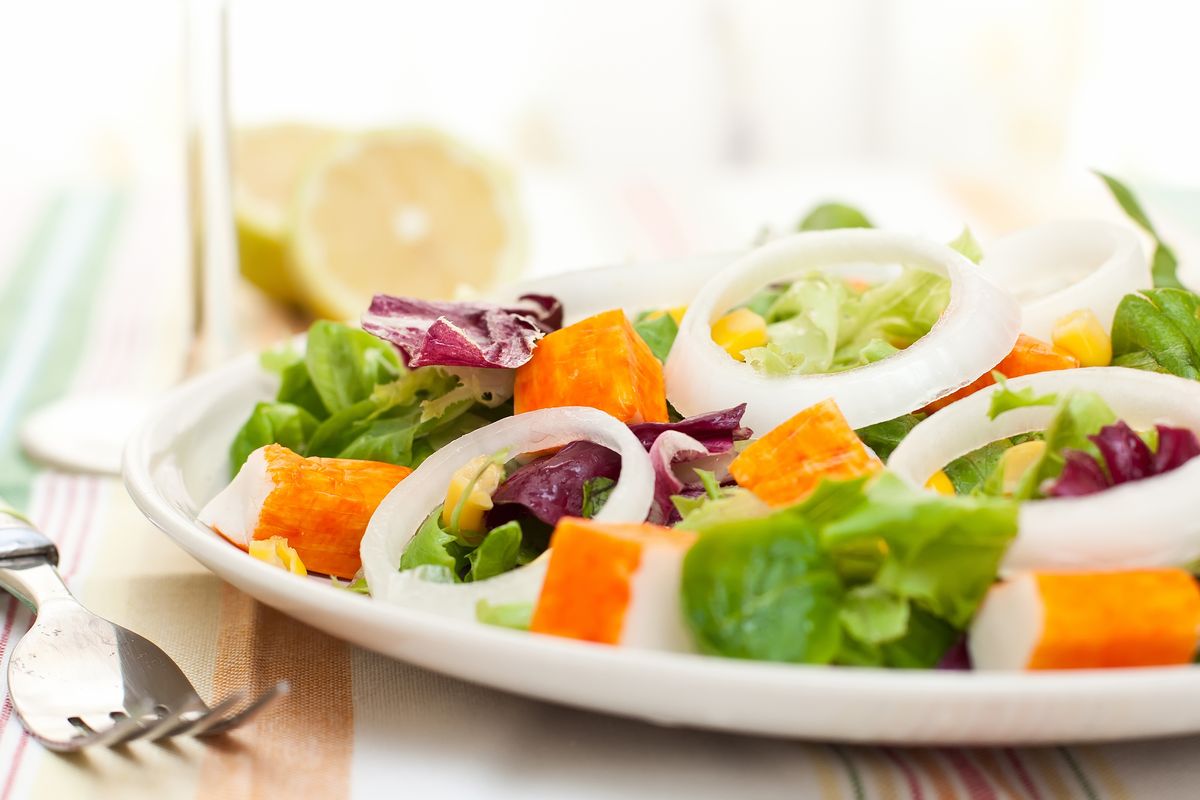 Do you have a fish-based dinner in mind? Here as an easy appetizer you can prepare the surimi salad.
Among the fish appetizers, the surimi salad is one of the simplest to prepare. But do you know what surimi are ? They have been a popular food product in Japan for centuries. Although often called crab sticks, they do not contain crabmeat but cod . Technically, surimi is a fish-based preparation, held together by means of thickeners and usually packaged in the form of sticks. So, calling it crab surimi is wrong.
There are many recipes with surimi that can be prepared. It is perfect for preparing fish or pasta salads or for preparing quick appetizers. Let's see how to use surimi in this recipe.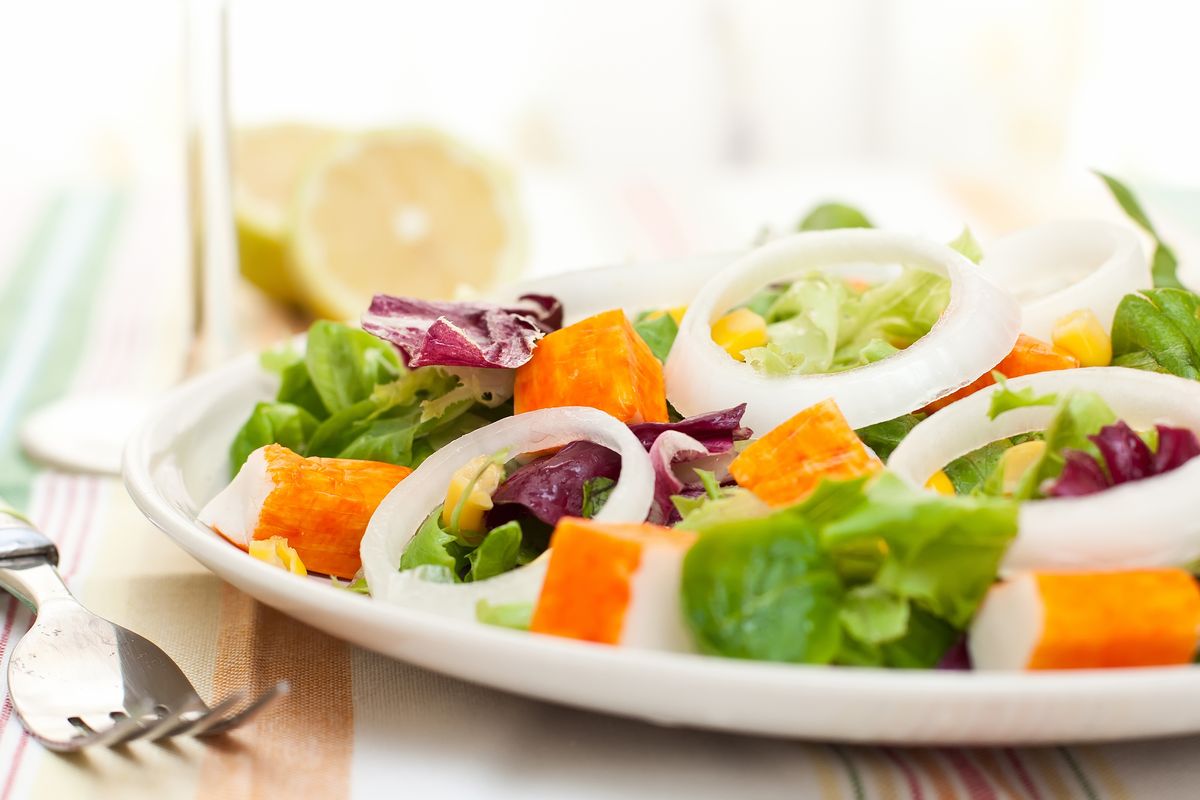 How to prepare surimi salad
First, remove the surimi from the package and rinse it under running water (this step is not mandatory, however it is an operation we usually do with this type of product).
Cut into 2 cm chunks and place them in a salad bowl.
Remove the white end of the celery and cut it into half-centimetre slices.
Clean the carrot , remove the ends and grate it with a grater with large holes. Add the vegetables to the surimi.
In a glass jar put the juice of half a lemon, the oil and a pinch of salt. Close and shake well to form an emulsion , then use it to season everything.
In a serving dish, spread the salad (we recommend lettuce or rocket), arrange the surimi with the vegetables on top and complete with the chopped chives.
If you are organizing a fish-based menu, also prepare an excellent seafood salad .
storage
We recommend consuming the cold seafood salad at the moment .
Riproduzione riservata © - WT