Let's prepare together some nice and delicious ghost muffins!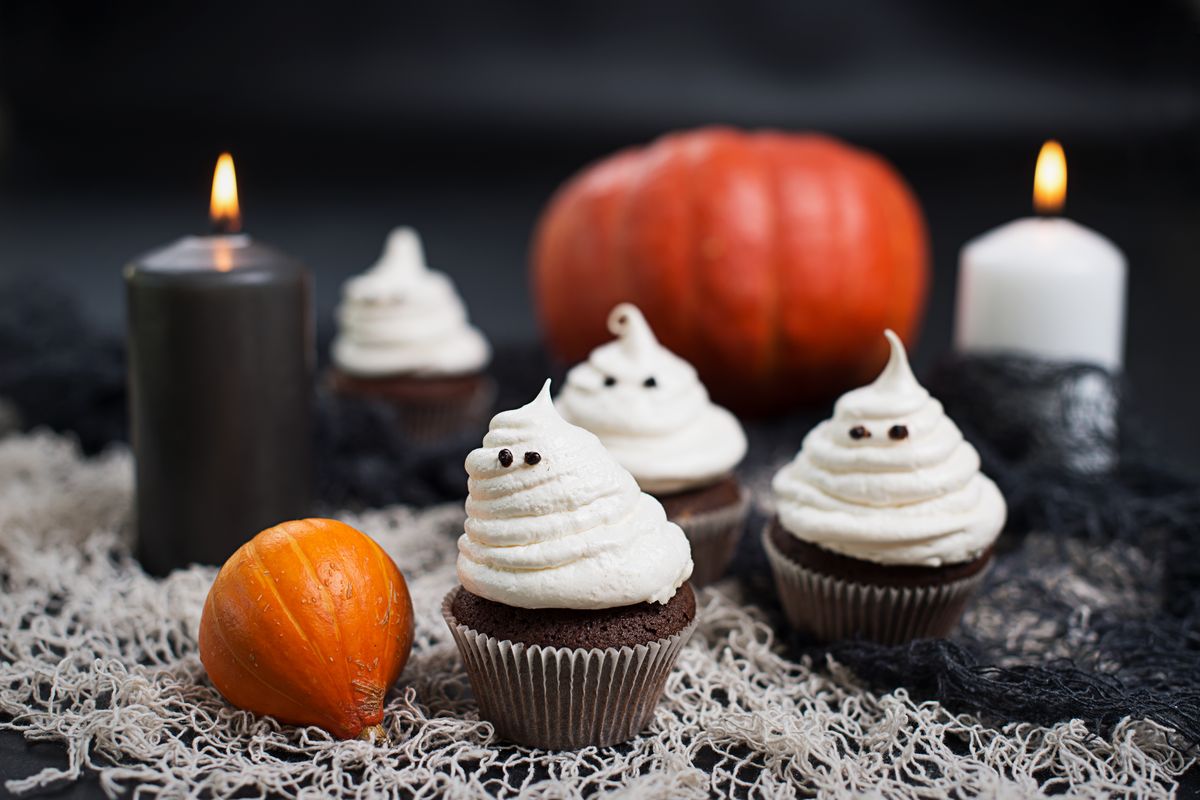 Ghost muffins are a quick and easy recipe for making some really tasty themed cupcakes.
Learning how to make ghost muffins means being able to make the most of Halloween night .
Whether it is treats for the little ones or to prepare for your friends, the Halloween ghosts will give the right atmosphere and all without having to give up on taste.
So let's find out how to prepare easy Halloween treats!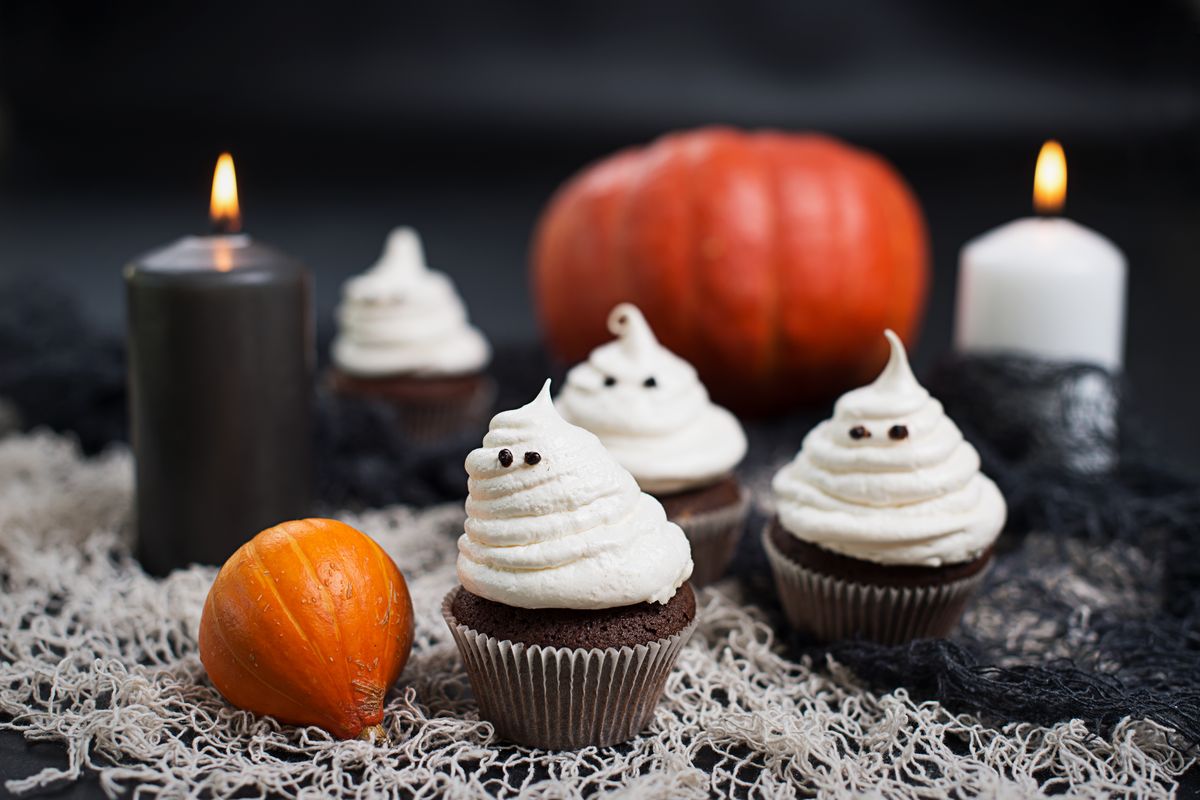 Preparing the ghost muffin recipe
Start making ghost muffins for Halloween by taking a large bowl and mixing the flour with cocoa powder and baking powder together.
Mix all the ingredients well and keep them aside.
In another bowl whisk together the sugar with the butter to obtain a soft and fluffy mixture.
Add the egg, incorporating it a little at a time and until it mixes well with the ingredients.
Now, combine the two compounds and work them in order to mix the ingredients better.
Take a muffin mold and with the help of a spoon, pour the mixture into it to fill them for ¾.
Bake in a preheated oven at 180 ° C for 30 minutes .
While waiting, take a new bowl and mix together the mascarpone, the cream cheese and the icing sugar. The result must be a fairly thick cream that you will have to put in a pastry bag.
When the muffins are ready, take them out of the oven and let them cool. Once cold, take the sac-à-poche and create the ghost by moving it to trace a spiral while slowly letting the cream come out.
Place the chocolate chips to create the eyes and continue in the same way with the other muffins. Your Halloween cake is finally ready.
Ghost muffins with sugar paste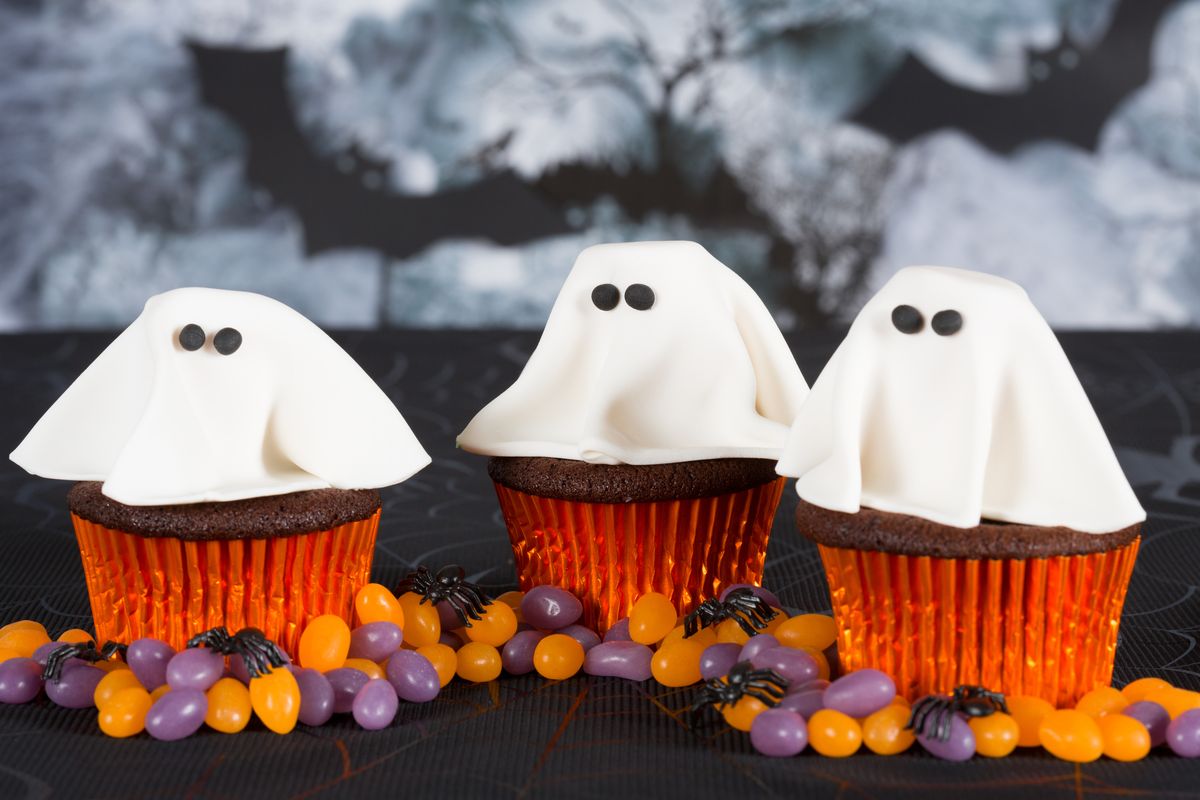 If sometimes you can make ghost cupcakes for Halloween also by making the most classic shape of the ghost. To do this, just follow the muffin recipe up to point seven.
Once this is done, just take some white sugar paste and create the desired shape with your own hands. As a decoration for eyes and mouth you can always use some obviously black sugar paste. The result will be equally pleasant.
storage
These treats will keep for 1 or 2 days if well stored in an airtight container. For the first version, it would be better to make the cream on the spot in order to make it last longer.
If you liked this recipe, try the ghost meringue one too!
Riproduzione riservata © - WT