Let's taste the lightness of the chocolate water muffins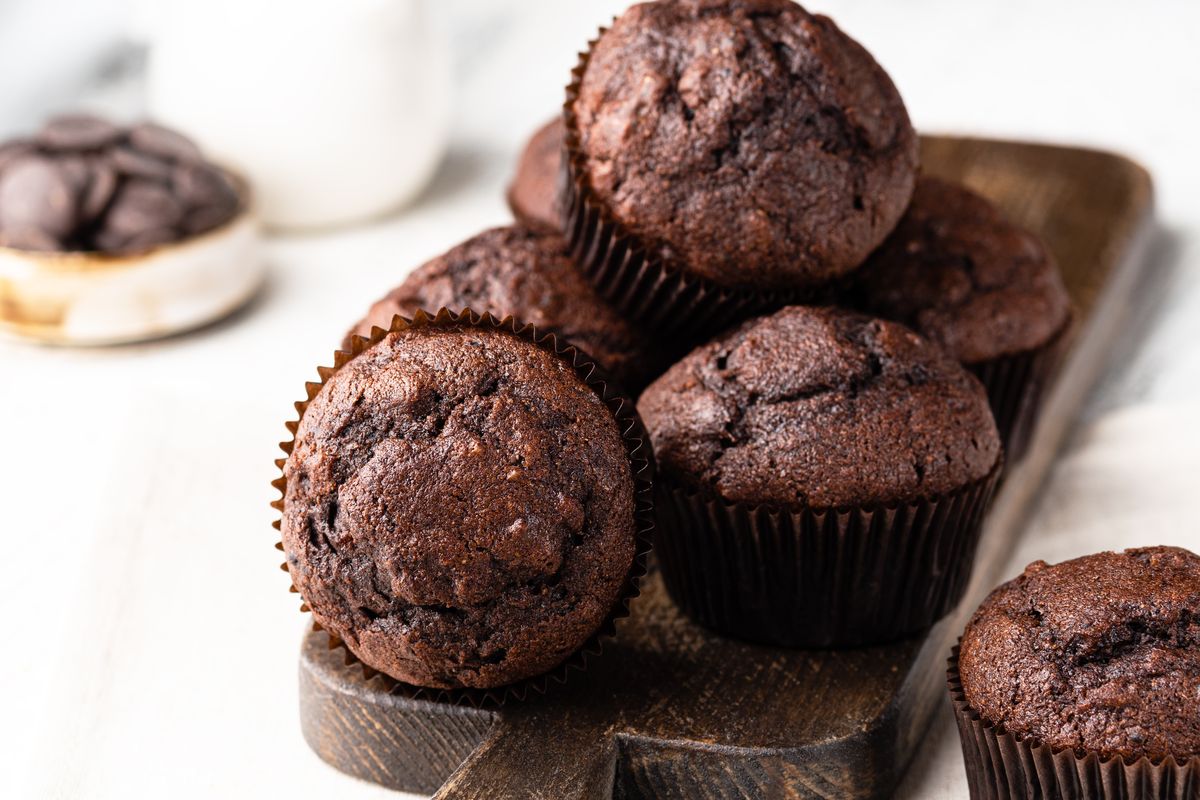 Chocolate water muffins are super light and soft treats, to be made with just a few ingredients and without eggs or butter.
The recipe for chocolate water muffins is very simple to make at home. These are sweets with a soft dough, as well as incredibly light . The trick is all in the list of ingredients, which can't be missing water. All you need to prepare them is flour, sugar, oil and little else; their lightness is given by the absence of eggs, butter or milk . In this way, they are a dessert also suitable for those with particular intolerances, especially lactose. Let's put on the apron and go to the kitchen!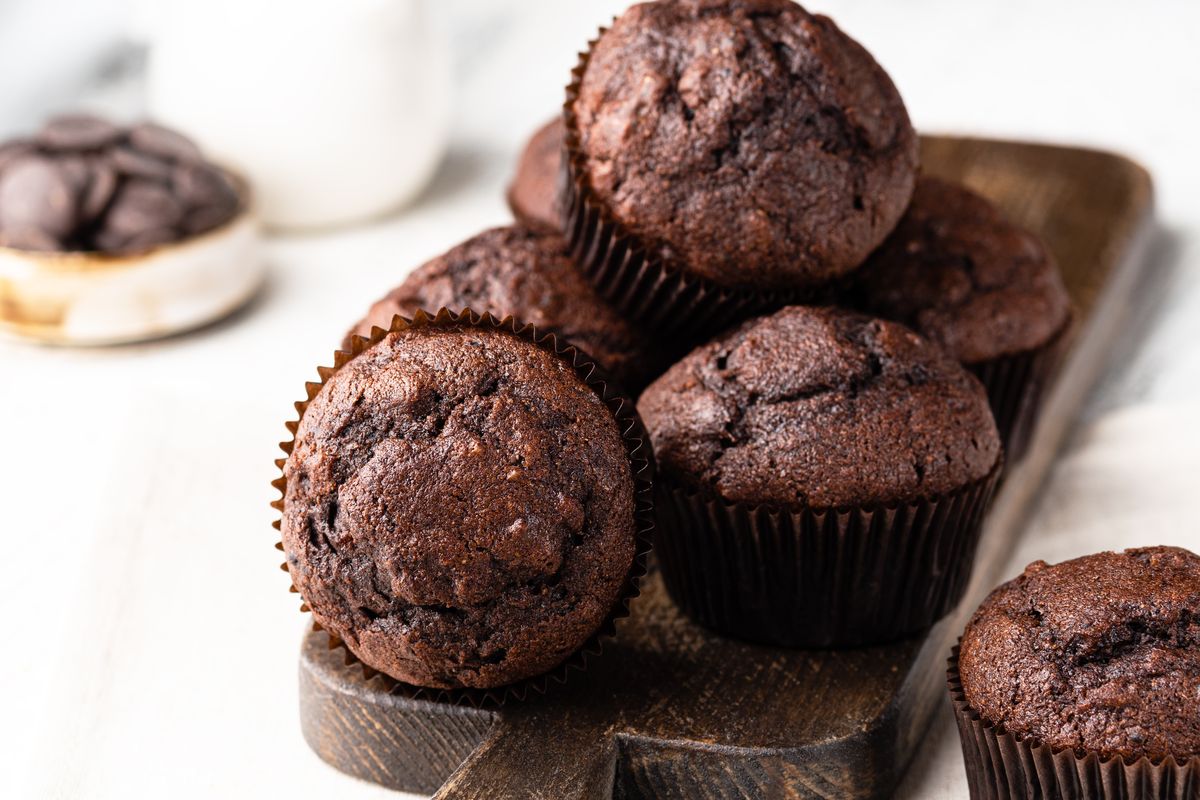 Preparing the recipe for chocolate water muffins
To begin, pour the water into a saucepan. Then, add the sugar and put on the stove.
Cook over medium heat and stir to dissolve the sweetener.
Also add the oil and mix.
When the mixture is homogeneous, but above all fluid, you can switch off.
Transfer it to a large bowl. Sift the flour and add it to the rest, while mixing with a hand whisk, in order to mix everything.
Do the same with the baking powder and cocoa (sieving both). Mix until the new additions are fully incorporated, without lumps.
At this point, line the muffin molds with the pirotini.
Fill each cup 2/3 full with the batter.
Bake in the oven at 180°C for 20 minutes . After this time, do the toothpick test and, if it comes out clean, they are ready to take out of the oven.
storage
The chocolate water muffins are chocolaty but incredibly light, so you can enjoy them at all times. You can store them for 3-4 days in a container.
For other light but delicious treats, try coconut muffins .
Riproduzione riservata © - WT