Let's try the very light lemon water cream to fill our desserts!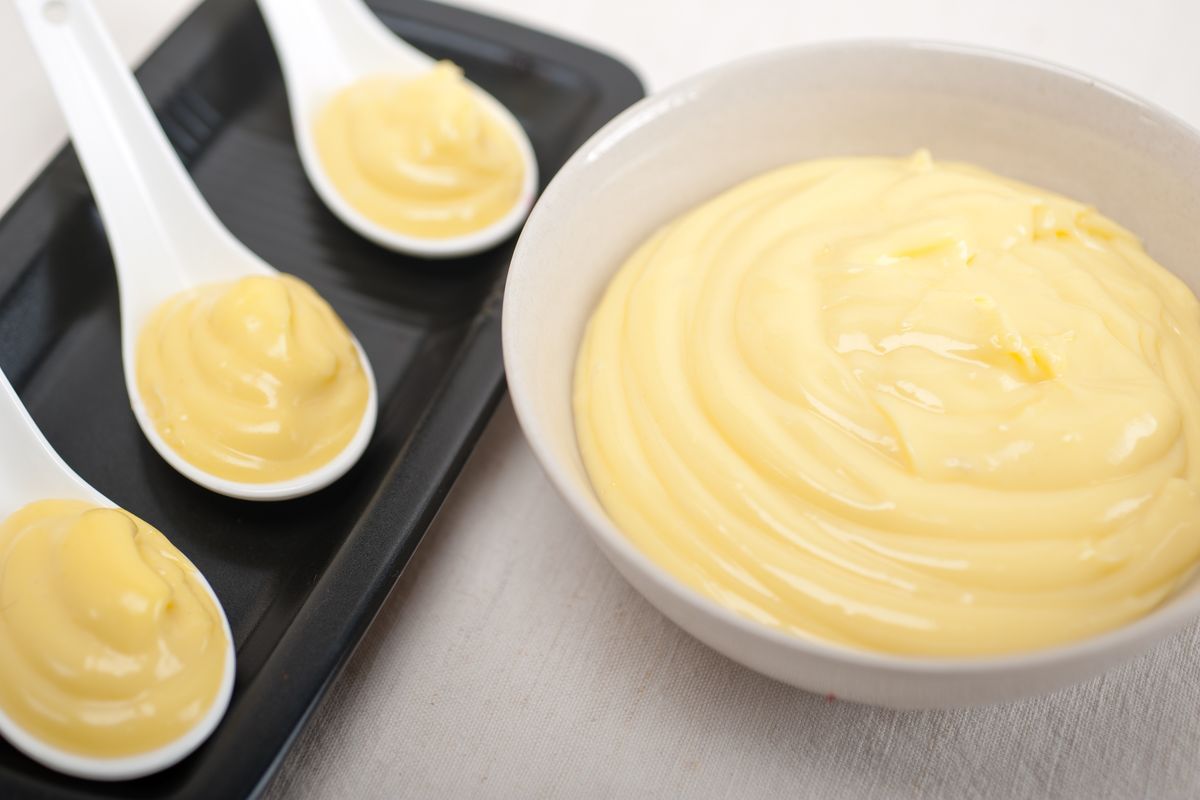 With just a few minutes and only four ingredients, the water cream is ready, a light and fragrant filling, excellent for any dessert.
It may seem impossible to you, but the water cream is a delicious filling. It's a creamy and super light compound, because it's made with very few ingredients. To prepare it, all you need is cornstarch, sugar, lemon and – of course – water. These ingredients replace the presence of milk , making the filling light and easy to digest. This preparation also lacks flour and eggs , which is why it is suitable for everyone, even those with particular intolerances or following a vegan diet. Being composed of few ingredients, it cooks in the blink of an eye and you can use it immediately to fill all kinds of desserts. From the tart to the sponge cake, even the croissants welcome this cream deliciously!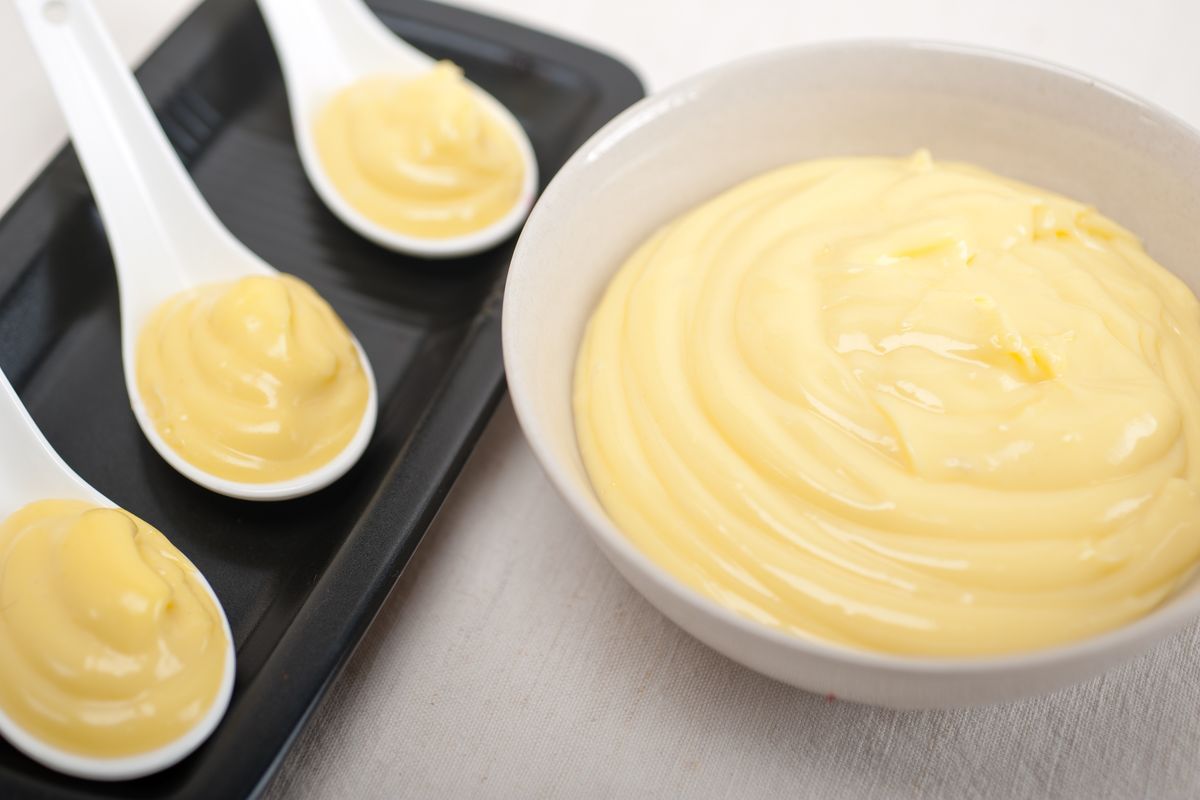 Preparation of the recipe for the water cream
To begin with, take a saucepan with a thick bottom; sift the cornstarch, then pour it into this container.
Grate the lemon peel (taking care not to take the white part as well, which is the bitter one) and add it to the saucepan.
Add the granulated sugar to these ingredients.
Finally, slowly pour in the water, which must be at room temperature .
Put the saucepan over moderate heat and cook, stirring constantly.
Be careful not to leave lumps and stir until the mixture thickens. After a few minutes, you can turn it off.
Add the lemon juice to the cream and incorporate it using the hand whisk.
When the mixture is well blended, cover with cling film and leave to cool completely.
Water custard: the variant with yolks
Alternatively, you can also add 3 egg yolks at the beginning of the preparation. Mix them well with the sugar and then add the starch and the other ingredients according to the recipe. Mix well to avoid lumps and continue following the previous recipe until you get a nice colored and thick water cream with eggs.
storage
The water cream without flour and eggs is so simple and sweet that it goes well with all types of sweets; if you have a sweet tooth, you can also enjoy it with a teaspoon or accompanied by biscuits. You can keep it in the fridge for 3 days , covered in contact film.
Don't miss the recipe for water coffee cream !
Riproduzione riservata © - WT