Let's upgrade to pasta and potatoes: let's add the mussels!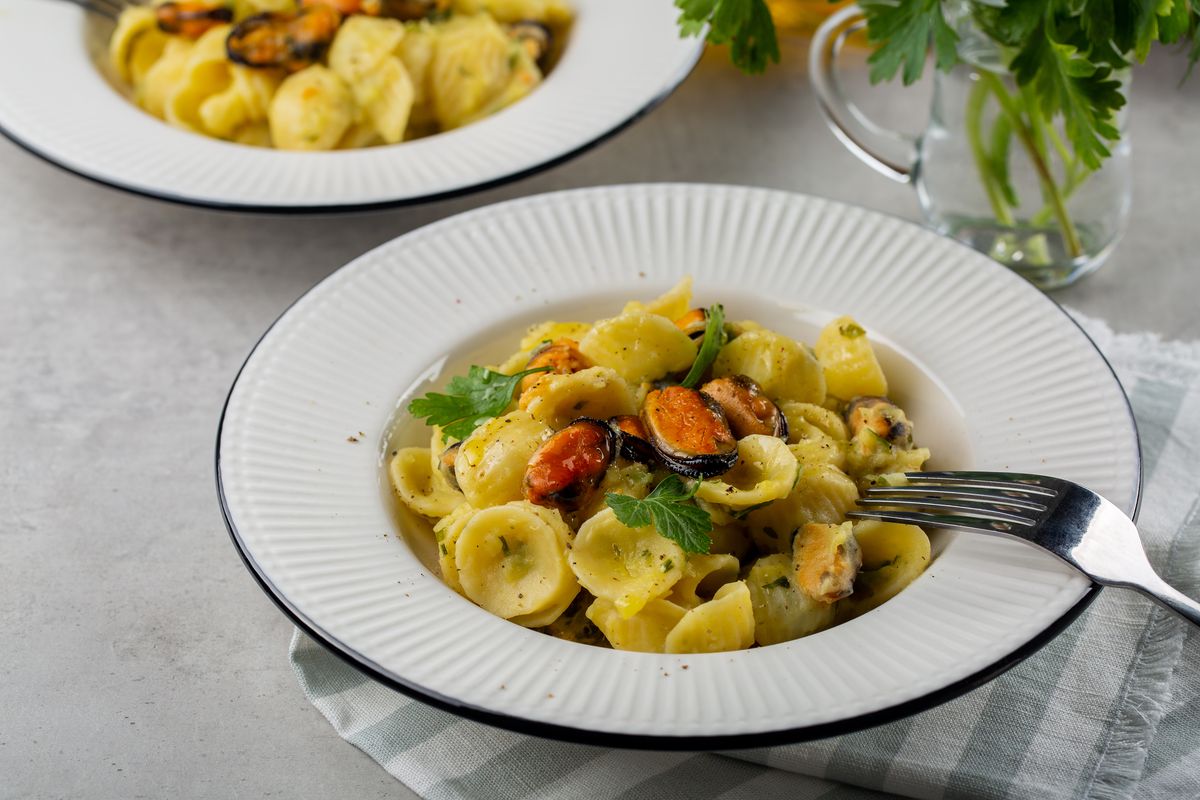 Adding mussels to a classic first course of Neapolitan cuisine you get pasta with potatoes and mussels: a real delight!
Everyone knows pasta and potatoes, an excellence of Neapolitan cuisine . But what would you say when you discover that it is possible to make it even better by adding another ingredient, always typical of the area? We couldn't believe our taste buds when we tasted pasta, potatoes and mussels, the 2.0 version of a classic of the Italian tradition.
In fact, imagine combining the creaminess of the first with the flavor of mussels, one of the most popular seafood in the Mediterranean. The result could only be amazing and for this reason today we reveal how to prepare this quick and easy first course.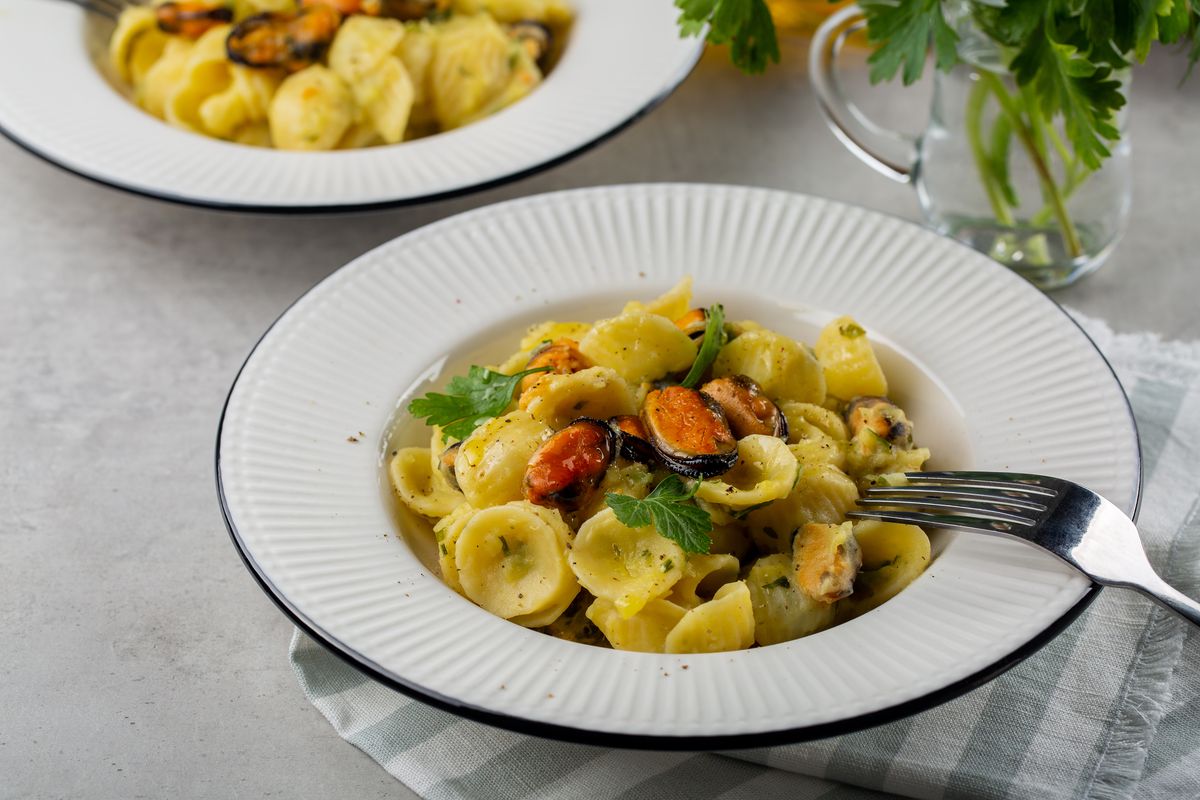 How to prepare the recipe for pasta with potatoes and mussels
Start by cleaning the mussels : remove the beard, scratch the surface to remove impurities and rinse them under running water.
In a pan, heat 3 tablespoons of oil with the clove of garlic and the chilli pepper then add the mussels. Put the lid on and let them open over low heat for about 5 minutes at the end of which you will perfume with freshly chopped parsley.
After letting them rest for 10 minutes , strain the cooking liquid and keep it aside.
Now devote yourself to pasta. Chop the onion and brown it in a pan with the remaining oil.
Add the peeled potatoes cut into 1 cm cubes and cover with the liquid from the mussels. Add about half a glass of water and cook the potatoes. It will take about ten minutes.
At this point pour the tomato puree , add the pasta and as much water as you need to cover it flush. Cook it for the time indicated on the package, remembering to add salt.
When cooked, add the mussels and let them go for a few more minutes before serving.
Given how simple it is to prepare pasta with potatoes and mussels? This quick and easy first course is perfect both for family dinners and for the most important occasions because of the presence of mussels that embellish a poor dish. And don't miss pasta and potatoes with provolone !
storage
Given the presence of seafood, it is better to consume this freshly made dish. The maximum storage period, in the refrigerator and well covered, is one day.
Riproduzione riservata © - WT