Light and nutritious, here is the artichoke soup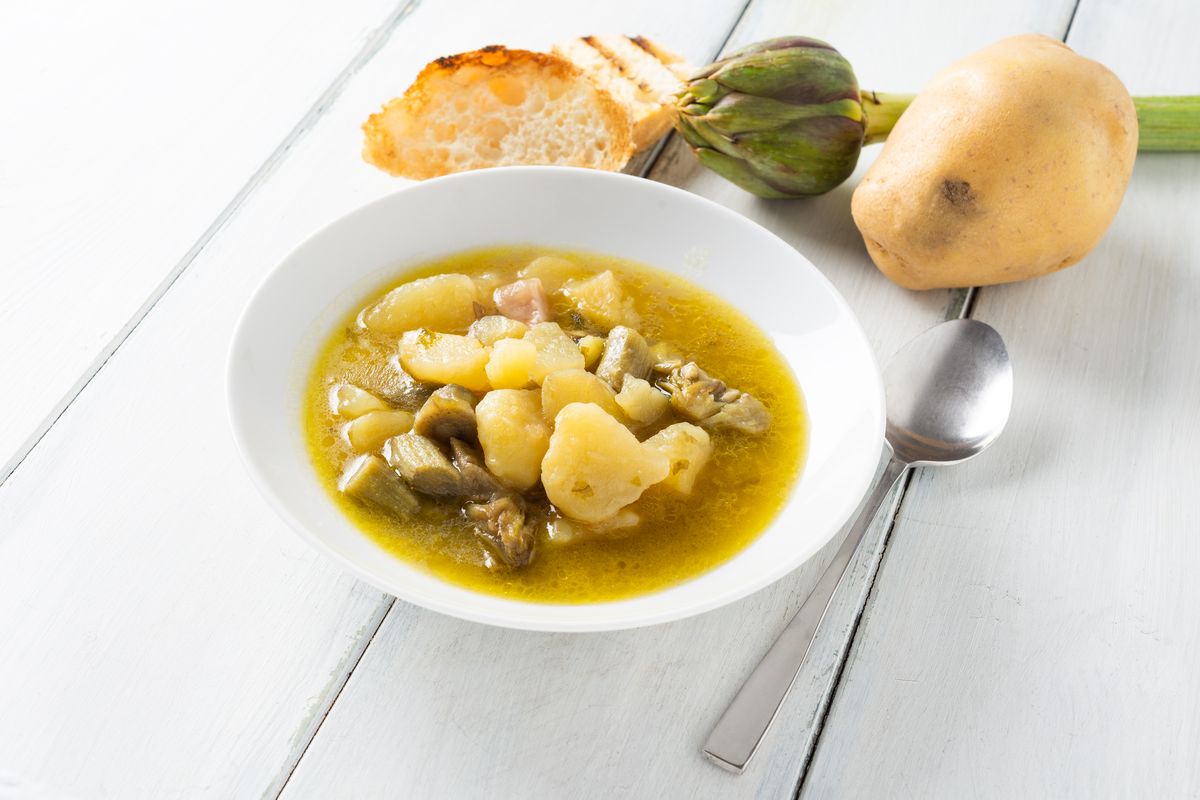 Thick, creamy and full of flavour, artichoke soup is a light first course perfect for warming up winter evenings.
Today we offer you a really delicious first winter dish: artichoke soup. Light and tasty , it is perfect for savoring all the flavor of this vegetable in a new guise. In fact, it is unusual to prepare a soup with artichokes but once you try it you will never stop cooking it.
In fact, the artichokes take on a perfect consistency and, thanks to the addition of the potato, this artichoke soup becomes creamy and thick. We then added Dense, creamy and full of flavor, artichoke soup is a light first course perfect for warming up winter evenings. to make everything more substantial but if you want you can blend all the vegetables and transform the dish into a soup.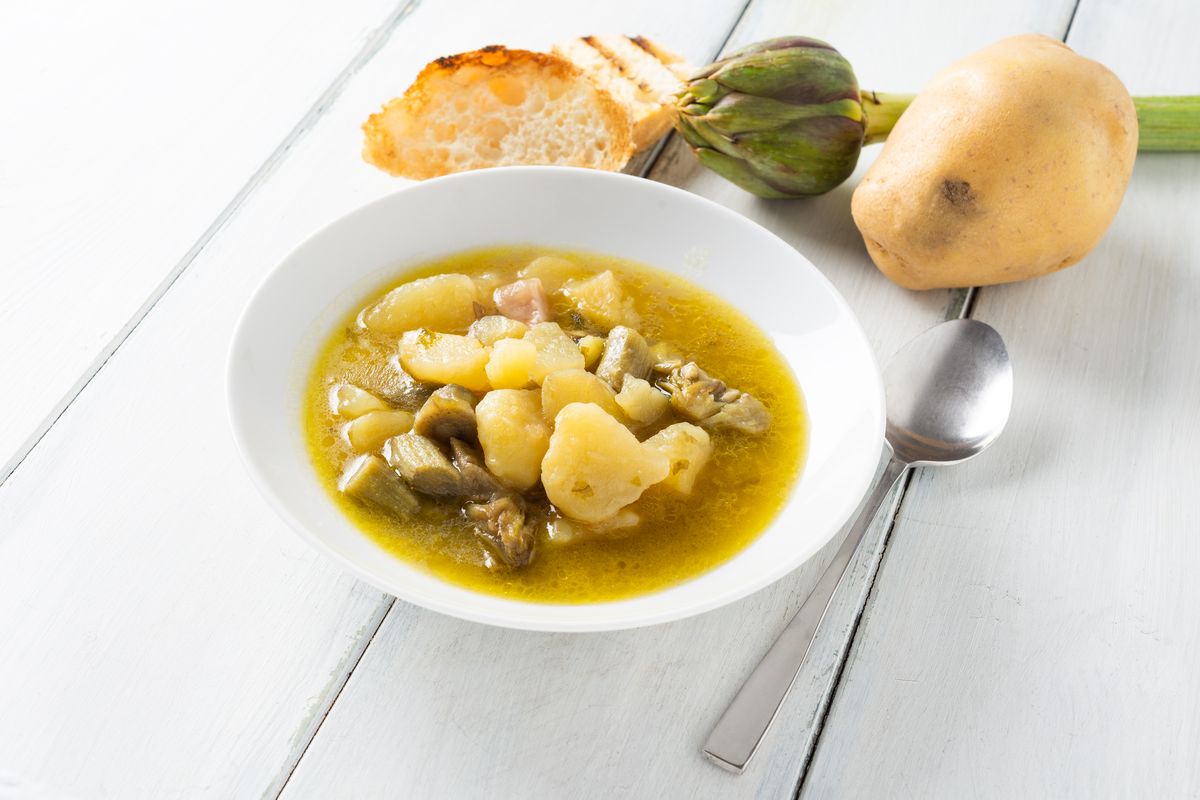 How to prepare the artichoke soup recipe
First clean the artichokes by removing the stem, the outer layer of leaves, the tips of the same and the central beard. Then cut them into very thin slices and place them in a bowl filled with water acidulated with the juice of a lemon.
In a saucepan, heat the oil and brown the leek, first cut in half lengthwise and then into slices.
Add the artichokes and brown for a few minutes over high heat.
Cover them with water, add the peeled and halved potato and cook until the potato is tender. At this point mash it with a fork.
Season with salt, season with parsley, then add the pasta and continue cooking for the time indicated on the package. Stir the artichoke soup often because the pasta tends to stick to the bottom.
Serve piping hot, completing as desired with a sprinkling of Parmesan and a drizzle of raw oil.
Also take a look at the other recipes with artichokes that we have designed for you. They are one better than the other, perfect for making you fall in love with this vegetable.
storage
The artichoke soup can be kept in the refrigerator for a couple of days . We advise you to heat it in a pan by regulating the consistency with a little water.
Riproduzione riservata © - WT