Lightning-fast coconut muffins: 10 minutes and straight into the oven!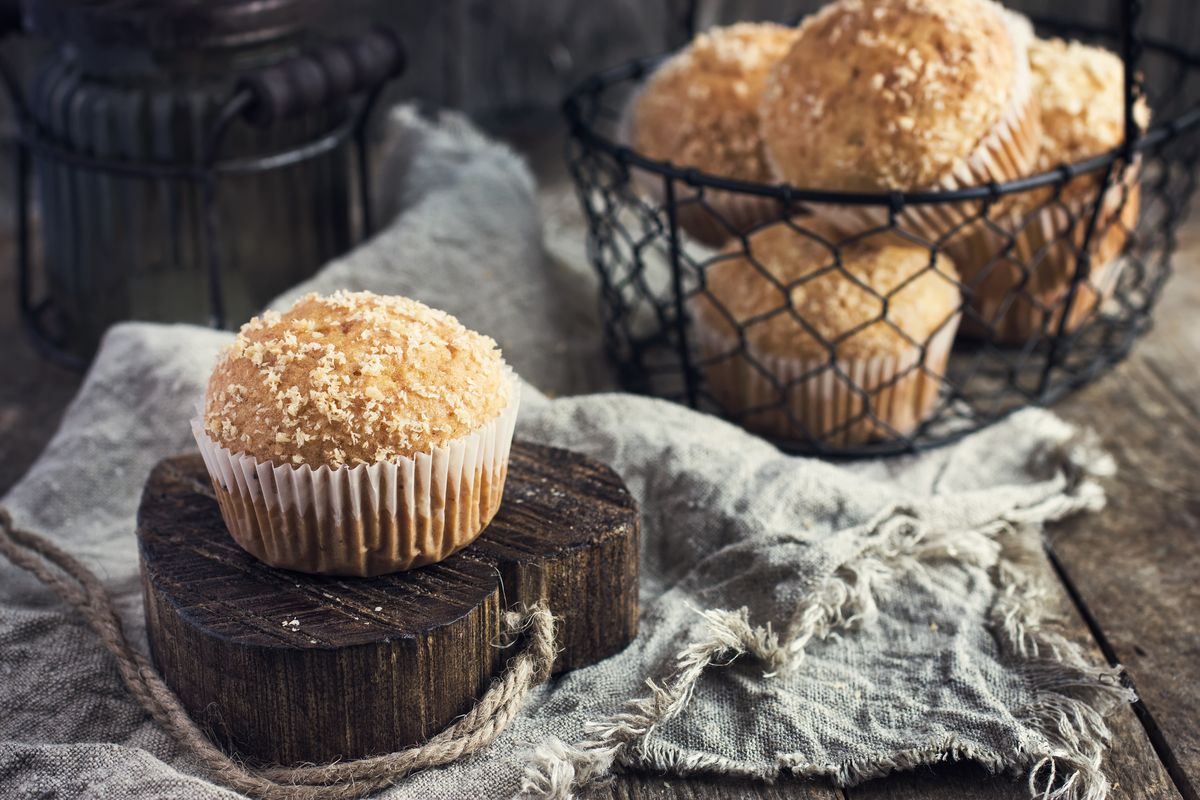 We prepare the perfect coconut muffins to serve for breakfast or for a delicious snack to offer to adults and children.
Are you looking for a simple sweet to serve for breakfast or for a healthy and delicious snack ? The coconut muffin recipe is the right solution for you.
To make them even more delicious you can use Nutella not only for the covering but also for the filling by pouring a teaspoon of Nutella in the center of the dough before baking the muffins.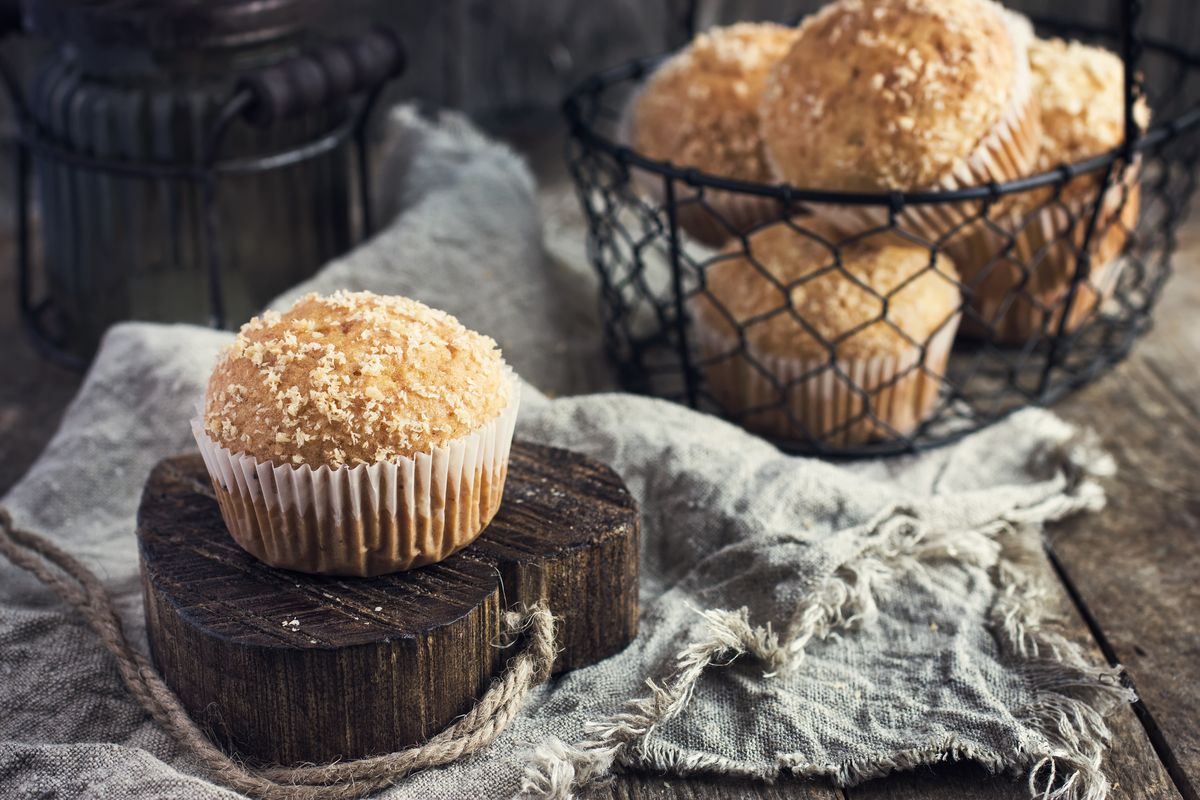 Preparing the coconut muffin recipe
To prepare muffins with coconut flour (or rapé coconut), start by placing the sifted powders or flour, sugar, baking powder and rapé coconut in a bowl and mix them with a spoon.
In another bowl, instead, mix the liquids or eggs, yogurt and seed oil. Work these ingredients well and then add the powders.
Mix well and pour the mixture into special muffin cups (you will need about 12) oiled and floured and fill them 2/3 full.
Bake in a preheated oven at 180 ° C for 20 minutes . Before taking out the oven, always do the classic toothpick test . If it comes out dry, the muffins are ready.
Remove from the oven and, to taste, sprinkle with grated coconut. The coconut muffins are ready to serve.
If you liked this recipe you can also try the muffins without butter .
storage
Coconut muffins without butter, prepared following this recipe can be stored in an airtight container for 3-4 days .
READ ALSO: Do you really know what the difference is between muffins and cupcakes?
Riproduzione riservata © - WT