Ligurian picagge with pesto: homemade pasta with chestnut flour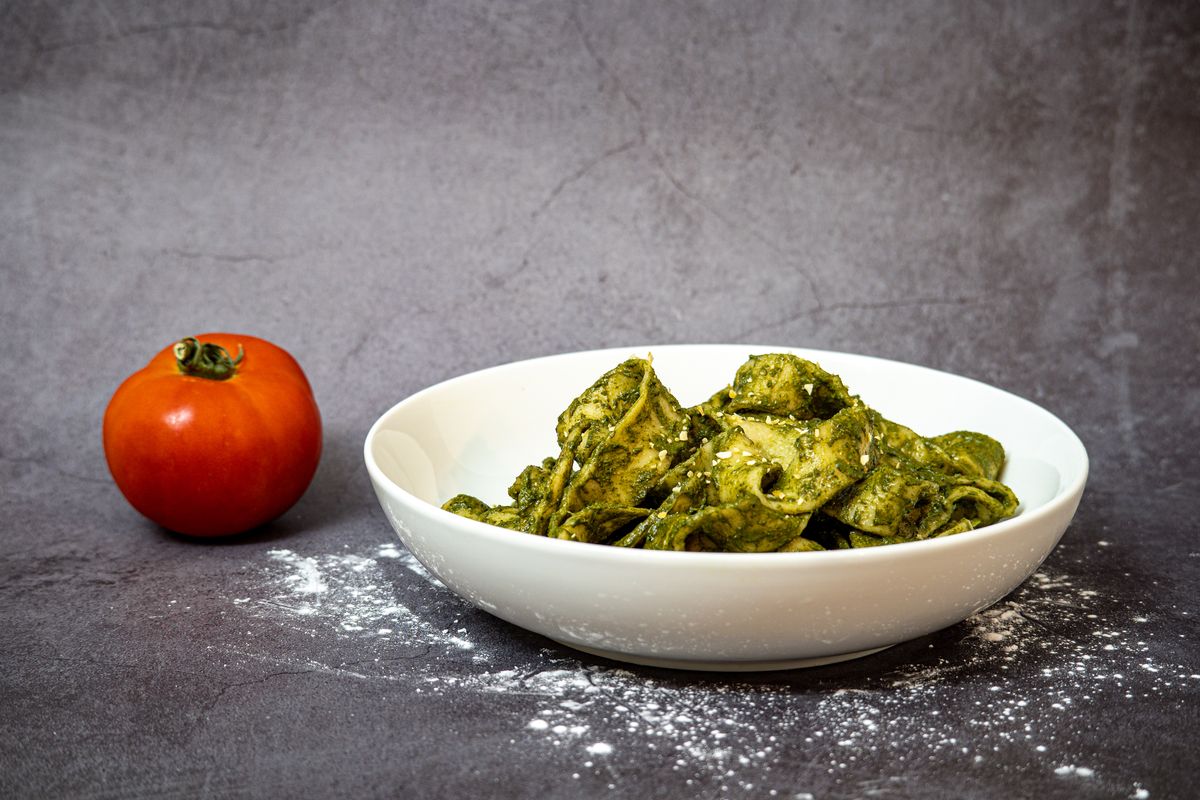 Let's see together how to make Ligurian picagge with pesto, a very tasty first course with a type of pasta made with chestnut flour.
Taking a look among the typical Ligurian recipes, we find a truly exquisite one. We are talking about the one for Ligurian picagge with pesto, a typical product of Liguria that is also appreciated in other areas. Preparing them is very simple and you need very few ingredients. The dough for this fresh homemade pasta involves mixing the white flour with that of chestnuts .
The shape to be given to this pasta, then, is that of cotton fettuccine wider than the classic ones. Once cooked, the best advice is to serve them with a good basil pesto , as required by the original traditional recipe.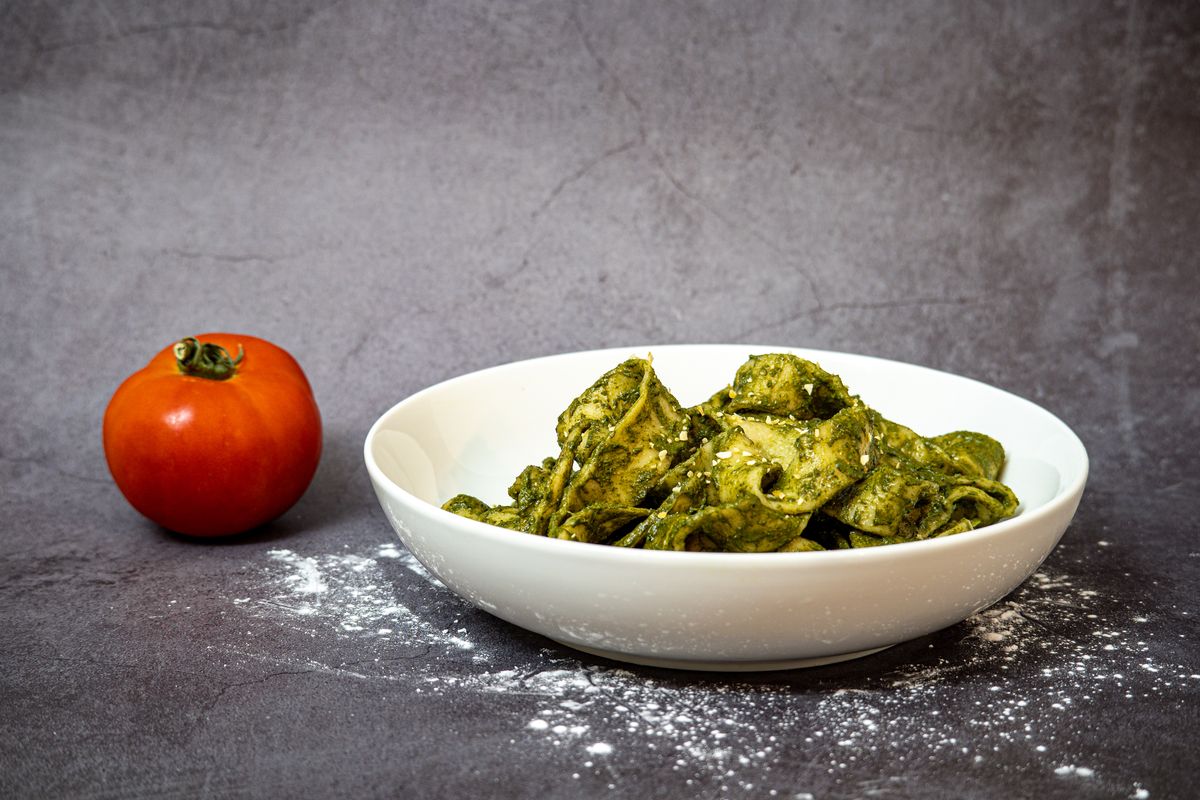 Preparation of the recipe for Ligurian picagge with pesto
To begin, sift both flours and mix them in a bowl.
Create a small pit in the center of the powders and shell the eggs inside.
Add a pinch of salt and start kneading vigorously with your hands.
Once you have a firm and homogeneous dough, leave it in a clean bowl and cover with a cloth. Let the dough rest for 30 minutes .
In the meantime, you can devote yourself to the preparation of pesto. Carefully wash and dry the basil leaves.
In a bowl, pour the pine nuts; deprive the garlic of the soul and add it too.
To these ingredients add the oil and, using an immersion blender, blend everything .
At the end of this operation, start adding the basil leaves little by little ; with each addition, use the blender to work the mixture.
Once the leaves are finished, add the grated cheeses, a pinch of salt and stir to incorporate the new additions.
Once the pesto is ready, put it to rest in the fridge .
After the resting time for the dough, take it and divide it into smaller parts.
Take one piece at a time and roll it out on a pastry board, floured with semolina flour, with a rolling pin; also flour the surface of the pastry and divide the dough into 1.5 cm wide strips , forming a sort of wide fettuccina.
After shaping all the dough, cook the picagge in a pot full of salted water. It only takes a few minutes to cook them and, when they come back to the surface, you can drain them.
Pour them into a bowl and add the pesto, mixing everything. At this point, the dish is served!
storage
Ligurian picagge with pesto is one of the most delicious first courses in the Italian gastronomic repertoire. You can make the picagge and keep them raw, covered, in the fridge for 2-3 days ; once cooked, it is advisable to consume them immediately.
Do not miss the recipe for tomaxelle, Ligurian rolls .
Riproduzione riservata © - WT