Lose weight with the pasta diet: a dream come true
The pasta diet allows us to lose weight without giving up the food most loved by Italians! Let's find out how it works.
When we decide to start a low-calorie diet aimed at weight loss , the sacrifices to be made are different. Among these are the elimination of some high-calorie foods, sugars and many foods considered real comfort food. Among the foods that until recently were considered to be drastically reduced in traditional diets, there is also one that Italians are most fond of: pasta.
In recent times, however, things have changed a lot and some studies carried out by expert nutritionists have shown that the elimination of carbohydrates in the low-calorie diet is a big and common mistake. In addition to not being necessary for slimming purposes, it can also be the origin of a problematic nutritional imbalance, harmful to our body. Added to this is also the risk of facing the so-called nervous hunger which is also one of the biggest obstacles when you intend to lose weight. Following these accurate researches, a balanced and healthy diet was created that allows us to lose weight in a short time, without missing the most traditional of Italian dishes every day, the pasta diet.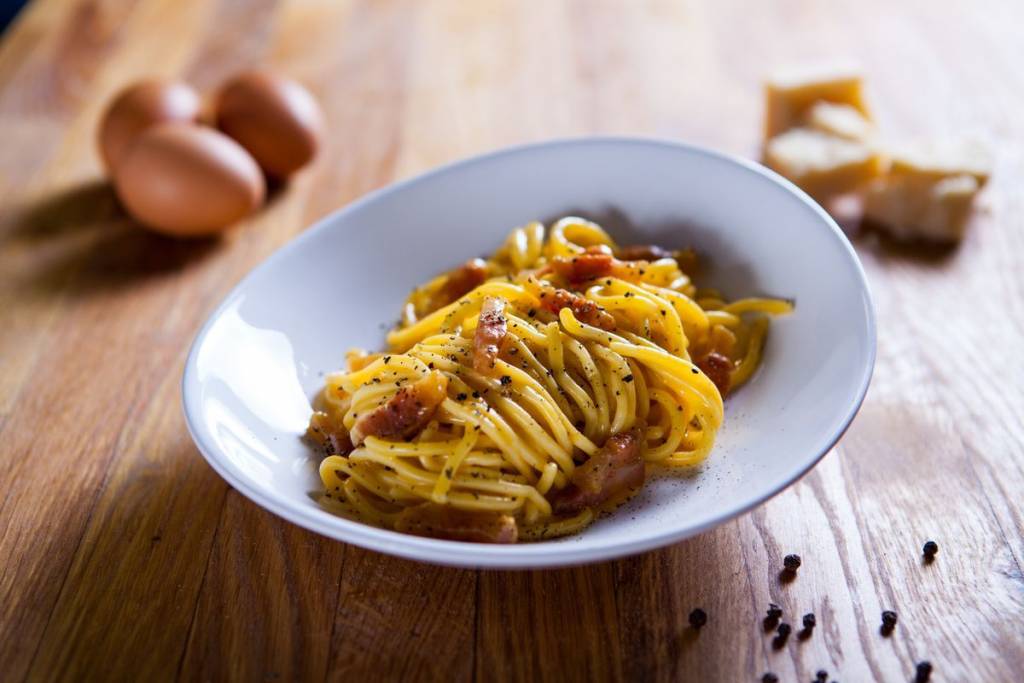 Because eating pasta is good for you
Carbohydrates are an important source of energy for our body. In fact, to face an averagely active day, we need a diet that includes 30-40% of carbohydrates on the total nutritional values ​​consumed. This means that eating pasta every day, in controlled quantities, is good for you, just combine it with the right foods and not exceed the quantities.
There are very effective diets, such as the ketogenic diet , which provide for the total elimination of carbohydrates for a limited period of time. The results are visible, the weight loss given by ketosis is real, but if you are not extremely careful about the next phase of maintaining the diet, you risk regaining all the kg lost in a short time. So ketogenic are very useful, but only if you strictly follow its rules and are well followed by an expert nutritionist.
The pasta diet, on the other hand, allows for less drastic weight loss in the first two weeks, but then favors weight maintenance later, due to a much less restrictive maintenance. 1.5 kg a week that won't come back unless you start a diet rich in fat and sugar and without any control.
What is the pasta diet?
Let's go, therefore, to deepen this diet and find out what it consists of. The pasta diet allows you to introduce this food once a day and possibly at lunch. The same must be associated with a vegetable that is not too caloric (avoid potatoes) and, possibly, balanced with proteins or good fats.
At dinner, on the other hand, proteins can be consumed together with other types of carbohydrates and therefore with steamed or boiled vegetables. Breakfast and snacks will instead be based on fruit, yoghurt, low-fat dairy products or oat flakes.
This simple and healthy diet doesn't have great rules, but the few present must be respected. The pasta must not exceed 80 g and should never be eaten together with a second protein. The condiments must not exceed (a teaspoon of oil and vegetables to season the pasta are the permitted dose), wholemeal pasta is preferable to the classic one but it is also good to alternate them.
What to eat on the pasta diet: menu
Let us now try to describe an ordinary day of the pasta diet as an example . Let's remember that we can replace the foods indicated with others with similar nutritional values, always respecting doses and associations with other foods.
– Breakfast : The day begins with 100 g of fresh seasonal fruit to add to 150 g of Greek yoghurt and without sugar. If you wish, you can also drink a bitter coffee or a coffee with a sweetener.
– Snack: mid-morning you can drink a fruit smoothie or enjoy an apple. A small fruit salad is also fine, as long as it is based on low-sugary fruit.
– Lunch : Lunch includes pasta which must not exceed 80g. It can be seasoned with fresh tomatoes, basil, black olives and pine nuts, all sautéed in a pan with a teaspoon of oil. After the pasta you can enjoy a nice salad with fennel, lamb's lettuce, tomato, celery and carrots and add a small amount of lean protein such as a few flakes of Parmesan to add to the salad or a small amount of mozzarella.
– Snack: The second snack of the day should always be fruit-based. This can be eaten either ingested or blended and shouldn't contain too much sugar.
– Dinner : The last meal of the day must include a good amount of lean proteins such as meat or fish to which to associate the cooked vegetables and seasoned with oil and lemon. An example is a steak or a portion of fish with green beans, broccoli and vegetables that you particularly like. Exclude starchy ones.
By following this diet, weight loss will take place easily and without too many sacrifices. Which will make it much easier to follow.
Riproduzione riservata © - WT