Make-up for light skin: the porcelain epidermis (which everyone envies) must be enhanced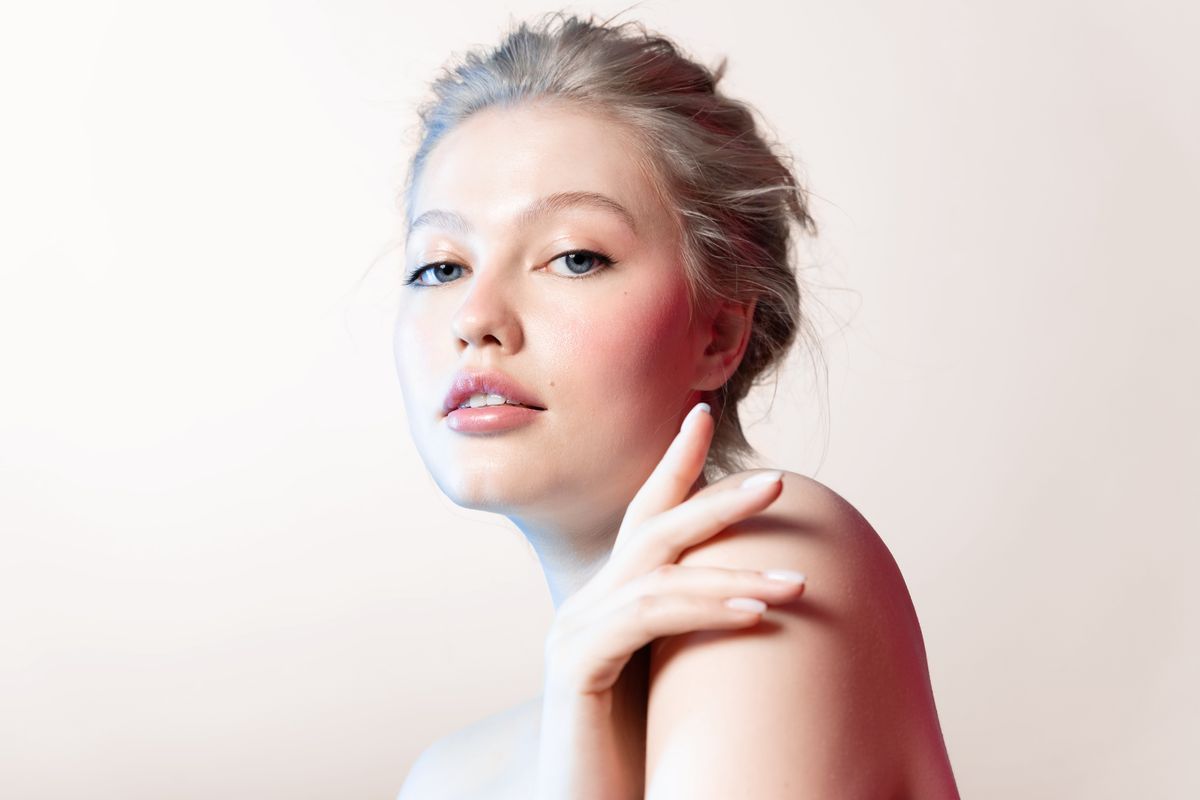 The makeup for light skin must be perfect, otherwise you will never be able to enhance the complexion in porcelain style.
Fair skin , especially when it's porcelain-like, is every woman's dream. Compared to the dark complexion it is much more sensitive and needs ad hoc makeup . Only in this way, in fact, will it be possible to make the most of it: let's see the makeup for light skin suitable for every eye color.
Fair skin makeup: how to make the most of it?
When you have light skin , as well as dark, you need ad hoc makeup to make the most of it. In addition to the complexion, however, the color of the hair and eyes must also be taken into consideration. Only by putting these three elements together can a wow effect be achieved. First of all, when the epidermis is similar to porcelain it is preferable to choose a light and natural make-up, focusing everything on luminosity. Nude shades are perfect for eyeshadows, while on the lips you can also be daring with a fiery red lipstick .
View this post on Instagram
A fair skin and dark hair make-up, for example, requires preparing an extremely light base. The foundation must never be darker than the complexion, but as similar as possible to your own color. For the eyeshadow, you can choose between different shades : pink, peach, caramel, gold or silver. Green light also for all metallic shades. Rejected, however, the dark colors. To enhance the gaze to the maximum, a decisive line of eye liner or pencil is a must. Finally, a touch of mascara (brown is also fine), a touch of blush (pink and bright) and a swipe of red lipstick. If you are not practical, take a cue from the makeup of the beautiful Dita Vin Teese .
View this post on Instagram
Light skin makeup and blue/green/dark eyes
A really cool fair skin and blue eyes make-up includes a neutral base, perhaps with a slightly powdery foundation, and with an eye shadow in shades of beige or light brown. For a natural and extremely delicate effect, avoid the pencil and focus entirely on the mascara. The blush is allowed, as long as it's pastel pink, while for the lipstick the top is a nice fuchsia. If you don't want to dare, opt for a nude lip gloss.
View this post on Instagram
If you want, you can also replicate this makeup for a light skin and green eye makeup. Perhaps, choose a different eyeshadow, in shades of pink, and leave your lips natural, with a transparent glossy lip gloss or peach colour.
View this post on Instagram
Finally, with a fair skin make-up and dark eyes you can choose whether to focus everything on the gaze or on the lips. If you opt for the first solution, a touch of pencil or eyeliner is a must, with metallic eyeshadows in shades of brown, and a nude lipstick. Instead, for the second option, leave the eyes natural, playing a lot with mascara, and enhance the mouth with a nice fiery red lipstick. In both cases, the blush must be strictly in shades of pink or peach.
View this post on Instagram
Riproduzione riservata © - WT