Make way for the mushroom croutons, a recipe that tastes of autumn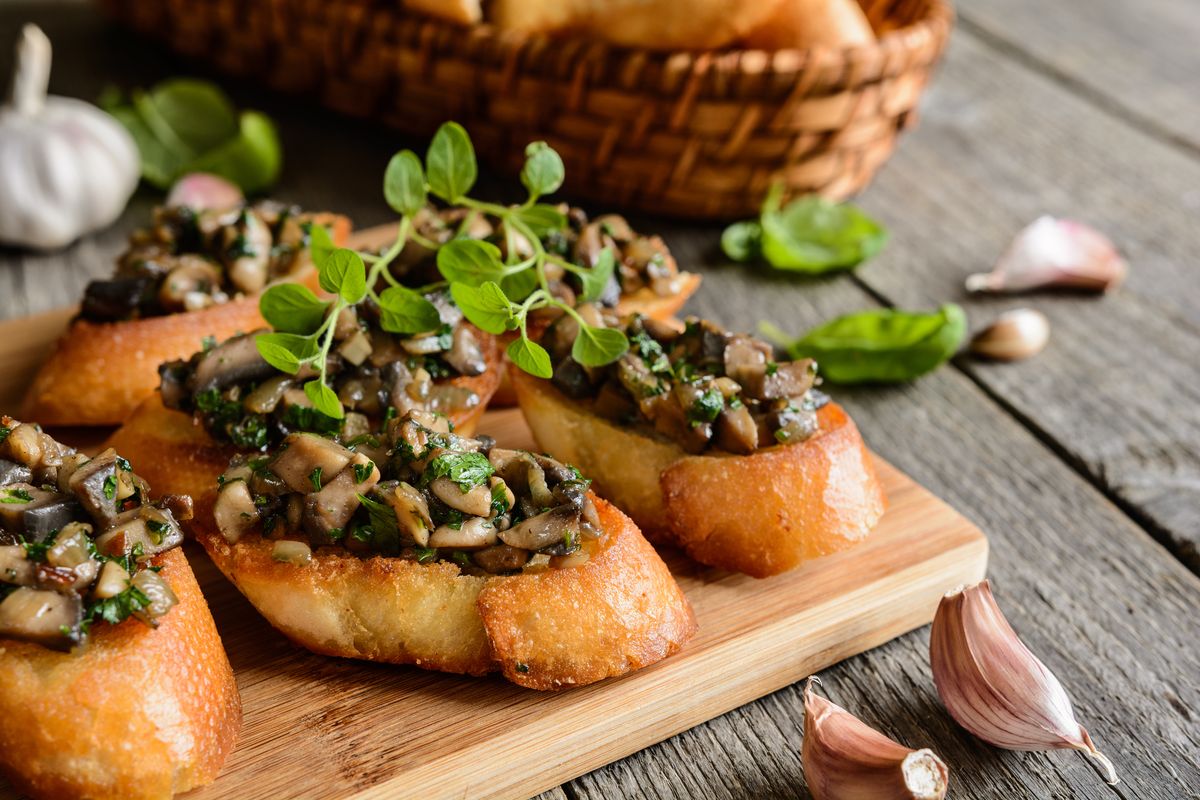 Prepared with porcini mushrooms and, perhaps, a slice of cheese, the mushroom croutons are a mouth-watering appetizer.
There is no ingredient that represents autumn more than mushrooms. Protagonists of many recipes, with their undergrowth flavor they are able to give your dinners a refined touch. For example, imagine serving croutons with porcini mushrooms, some of which enriched with melted cheese. Your guests will love it and you will have discovered a quick and easy recipe with mushrooms.
Yes, because like all croutons, preparation is really quick. In this case we sauté the mushrooms with garlic, oil and parsley and then serve them on slices of toasted bread. Excellent if you have vegan guests, they can be enriched with taleggio cheese and then baked in the oven. In short, they are too good!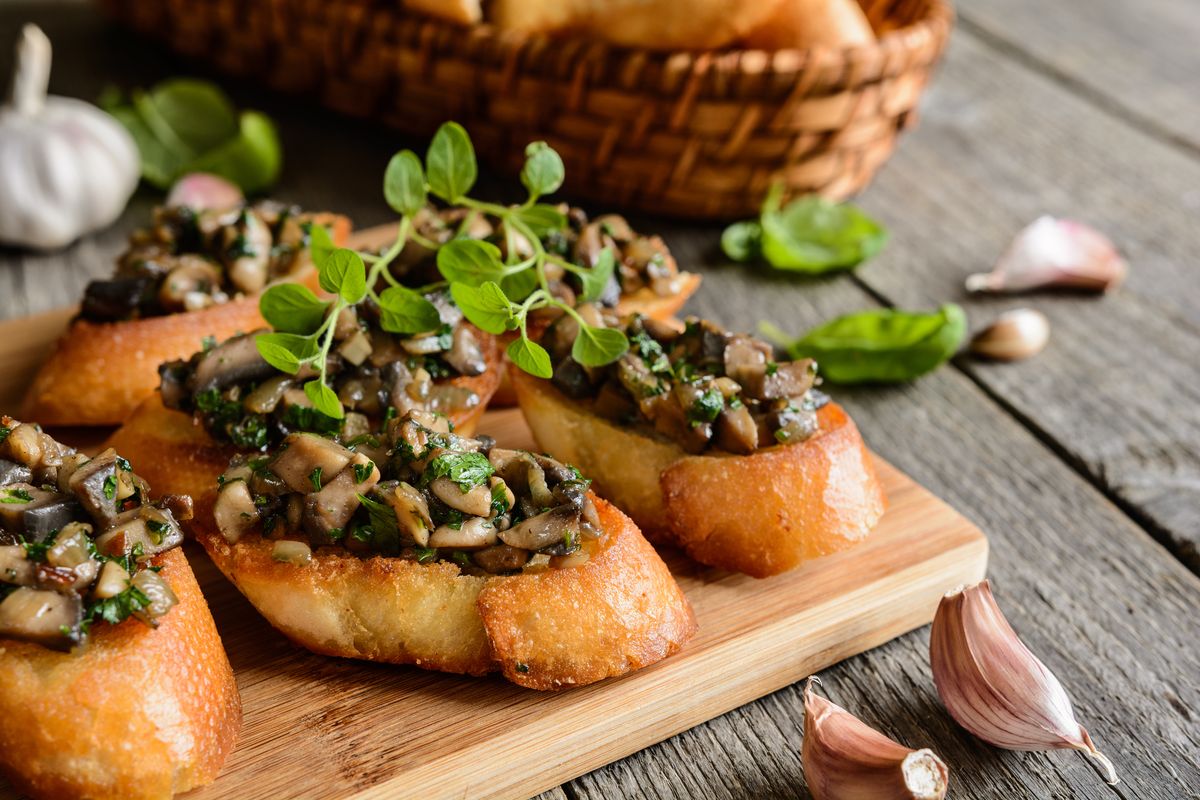 How to prepare mushroom croutons with the easy recipe
First clean the mushrooms with a dry cloth and a toothbrush, removing all soil residues. Then cut them into slices, including the stem, and set them aside for a moment.
In a pan, brown the garlic clove with the oil and once it is golden, remove it. Add the mushrooms and cook them over medium heat for about ten minutes, just long enough for them to become tender and the vegetation water has evaporated. Season with salt and pepper and season with freshly chopped parsley.
Transfer the mushrooms to a cutting board and chop them coarsely with a knife.
Cut diagonally 1 cm thick slices from the bread and toast them on both sides in a pan or in the oven with the grill mode.
Once crispy, distribute the mushrooms and serve.
You can make your crostini with mushrooms even more tasty by adding a slice of taleggio cheese on each and then passing everything back in the oven just long enough for it to melt. Furthermore, if you have this precious variety of mushroom available, we recommend you also try the classic pappardelle with porcini mushrooms .
Keep in mind that mushroom croutons can also be prepared with the simplest mushrooms to find and certainly cheaper. The procedure is identical.
storage
Once prepared, the croutons should be eaten at the moment as the humidity of the mushrooms would compromise their crunchiness. However, you can keep the sautéed mushrooms in the refrigerator for a couple of days and prepare the croutons at the last moment, just before serving them.
Riproduzione riservata © - WT