Martorana fruit: what it is and how to prepare it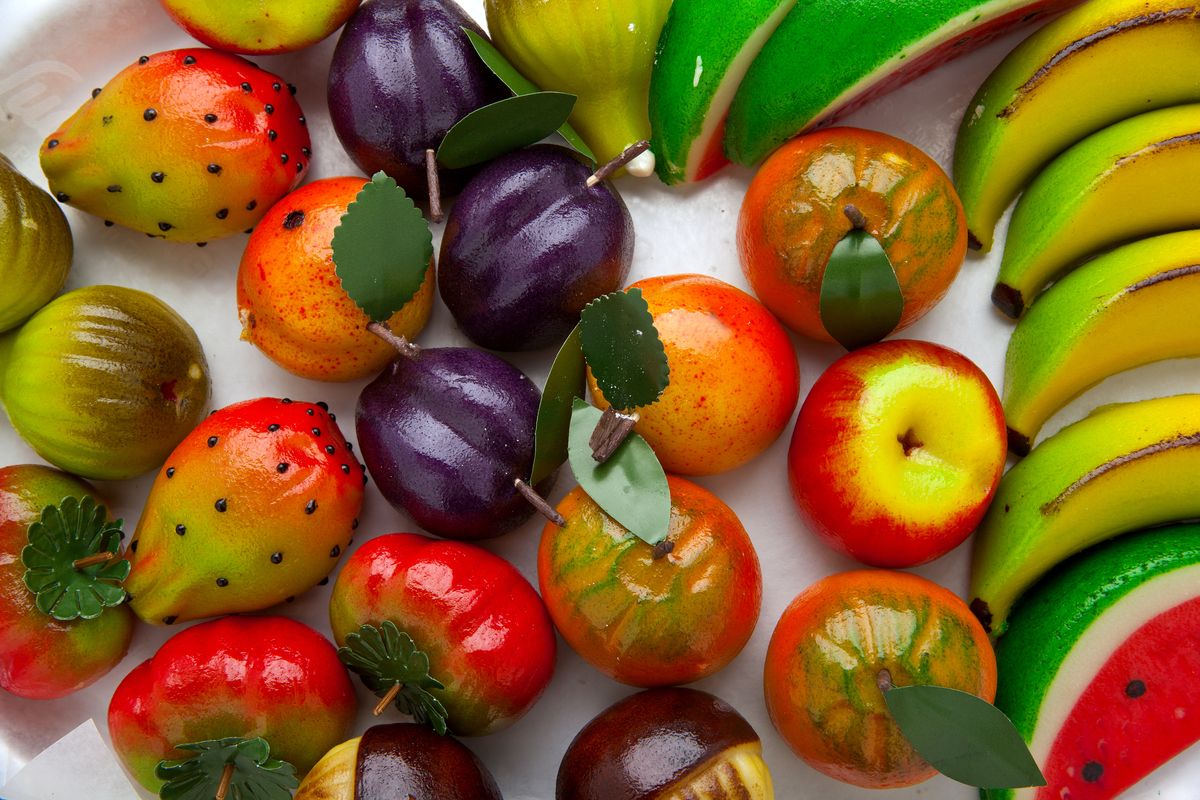 Prepared on the occasion of November 2 (but not only), Martorana fruit is a very spectacular dessert made with almond paste. Here is the Sicilian recipe.
Martorana fruit is a typical Sicilian dessert. Originally from the city of Palermo , it was prepared for the first time by the nuns of the Martorana Monastery founded by Eloisa Martorana around 1100. The origin of the dessert, as often happens, is shrouded in legend. The most accredited hypothesis is that it was created to celebrate the visit of a pope (or the archbishop or even the king) in order to make up for the lack of fresh fruit for which the garden was famous.
Today it is possible to find it at any time of the year but it is still a typical dessert of November 2 , the day of the dead. The main ingredient is the skilfully modeled and decorated almond paste so as to recreate fruit but also vegetables and fish. The traditional recipe, except for the dyes, does not include the addition of any type of flavor. Let's see how to make it at home.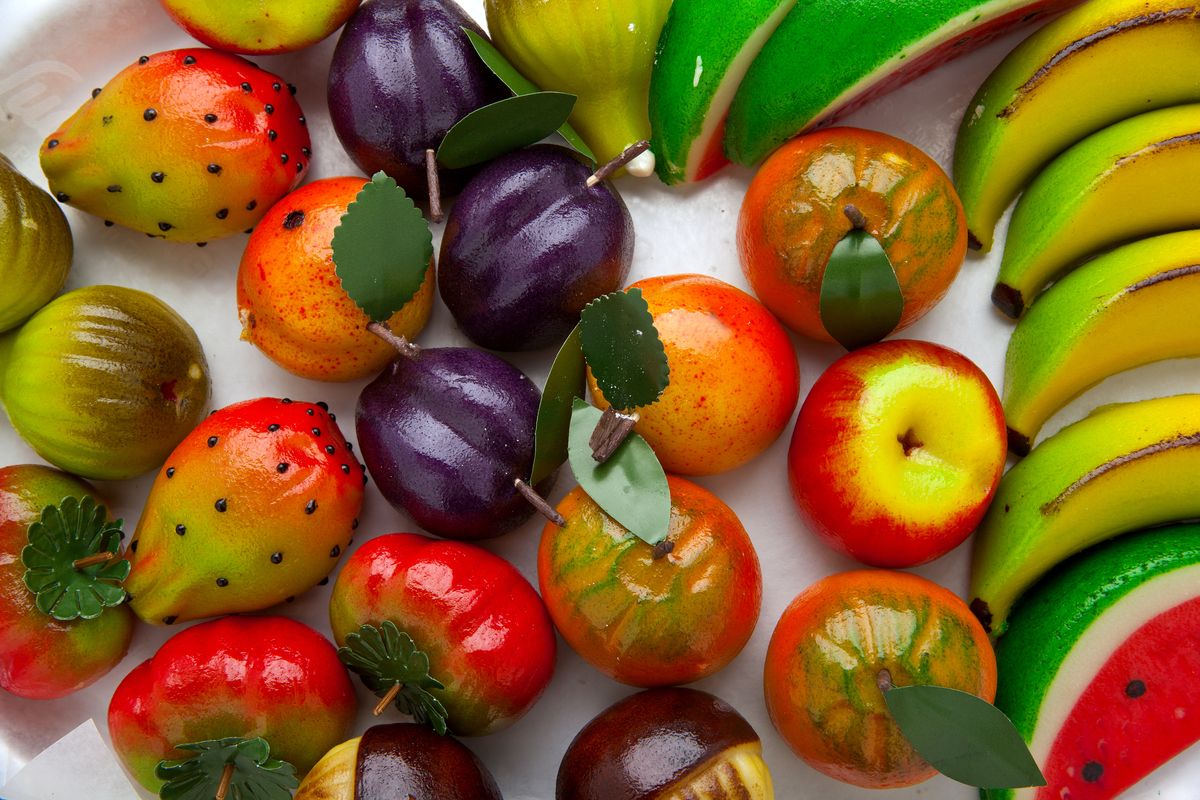 How to prepare the martorana fruit recipe
Pour the peeled almonds into a blender and blend them until you get a flour . Stop from time to time to avoid overheating everything.
Meanwhile, in a pan , dissolve the sugar with the water then add the freshly prepared almond flour and, to taste, some vanillin.
Mix well with a wooden spoon until the mixture begins to detach from the walls. Let it cool then transfer it to a pastry board and finish working by hand so as to make it even smoother and more homogeneous.
Once cold, the almond paste thus obtained must be shaped in order to obtain various types of fruit. It takes a little patience but by taking inspiration from ours you will be able to create the various shapes. Keep in mind that there are also special molds on the market.
Once this is done, let it dry for 24 hours then you can decide to color it , using simple food dyes or leave it alone. You can buy food-grade plastic leaves and stalks that are perfect for making your almond paste fruit even more truthful.
The last step, also optional, is to make it shiny with food polish. It is a spray that can be found online or in the most well-stocked stores. After so much effort, your marzipan fruit is ready to be tasted.
Among the other typical recipes of this period we recommend you try the nougat of the dead , a real delight.
storage
Given the presence of sugar, almond paste fruit can be kept for 3-4 months out of the refrigerator in a closed container.
Riproduzione riservata © - WT