Matchstick zucchini in air fryer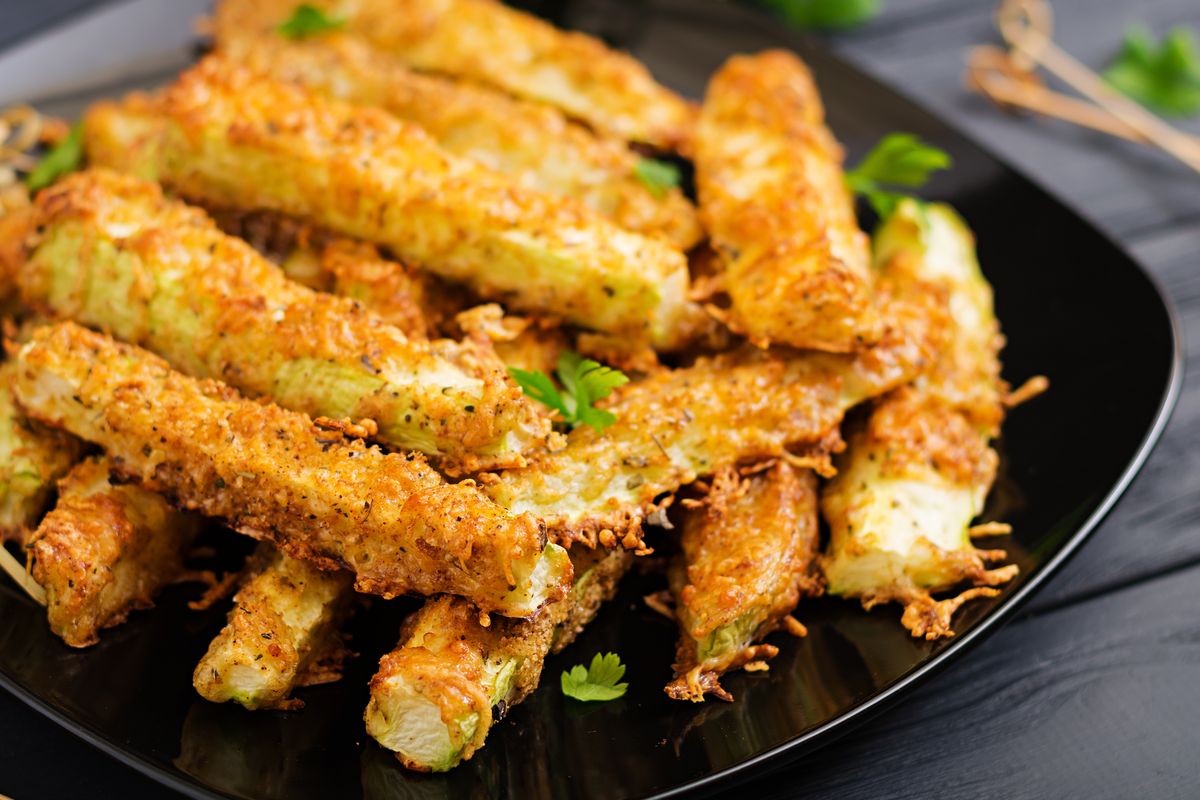 Here's how to make matchstick zucchini in an air fryer in just a few minutes, a delicious and crunchy side dish.
Have you ever tried matchstick zucchini in an air fryer? It is a perfect side dish to serve on any occasion, with very little fat, thanks to the cooking in this small appliance. The thing to pay more attention to is the processing of the zucchini. This ingredient should be cut into very thin and fairly long strips , almost like having the shape of a match . It takes just a few minutes to prepare them, because they only need to be covered with a crunchy breading and then cooked. In this way, you will get crunchy zucchini inside and out.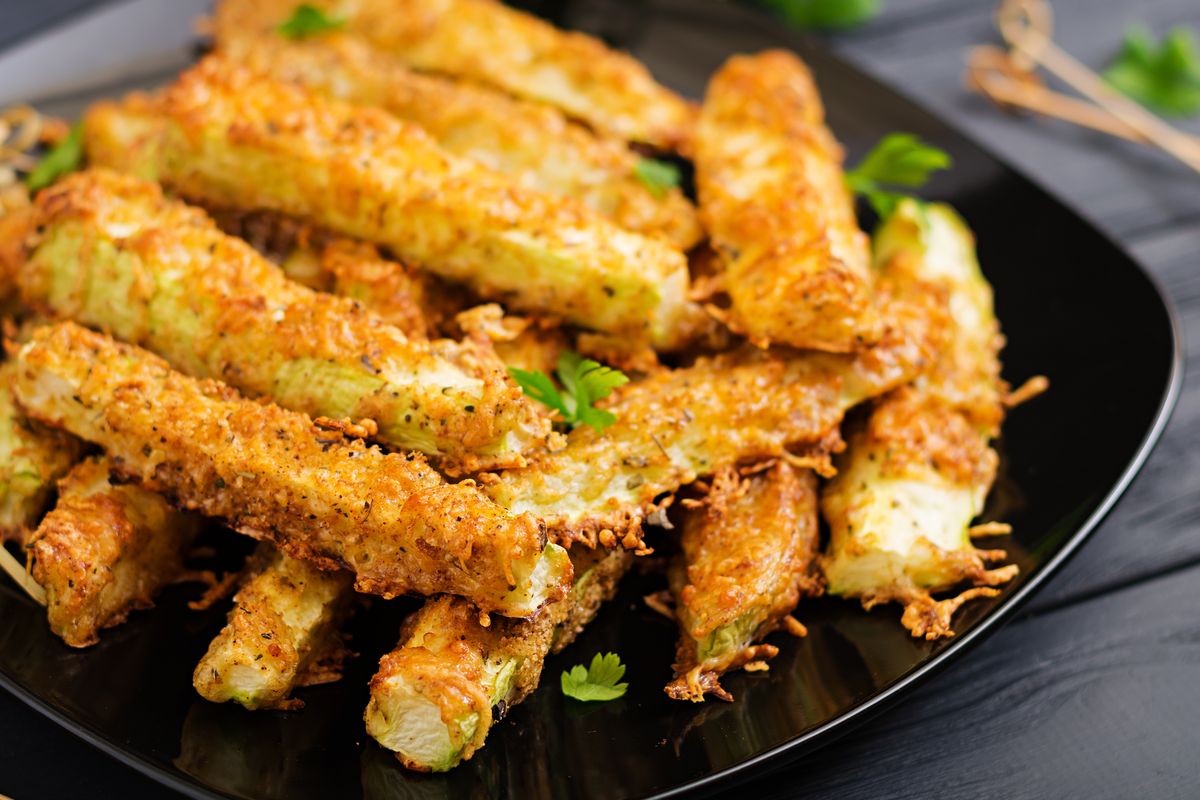 Preparing the recipe for matchstick zucchini in the air fryer
First, wash and dry the courgettes with paper towels.
Then, cut off the two ends, then move on to the pulp.
Divide it into many "matches" , narrow and long enough strips; make sure they are all the same length.
In a small bowl, beat the egg with a fork, adding a pinch of salt.
In another pour the flour and in yet another put the breadcrumbs.
Dip them in the beaten egg and finally roll them in the breadcrumbs .
Once done, temporarily place them on a tray, covered with absorbent paper.
At this point, you can start cooking. Place the zucchini in the air fryer basket.
Drizzle them with a drizzle of oil and cook at 180°C for 10 minutes .
Once done, they are ready to be served!
storage
Air Fryer Matchstick Zucchini is so crunchy that everyone will love it, accompanied by special sauces. You can keep them for 1-2 days in a container .
Riproduzione riservata © - WT