Meatballs, zucchini and potatoes: the easy recipe for a second vegetarian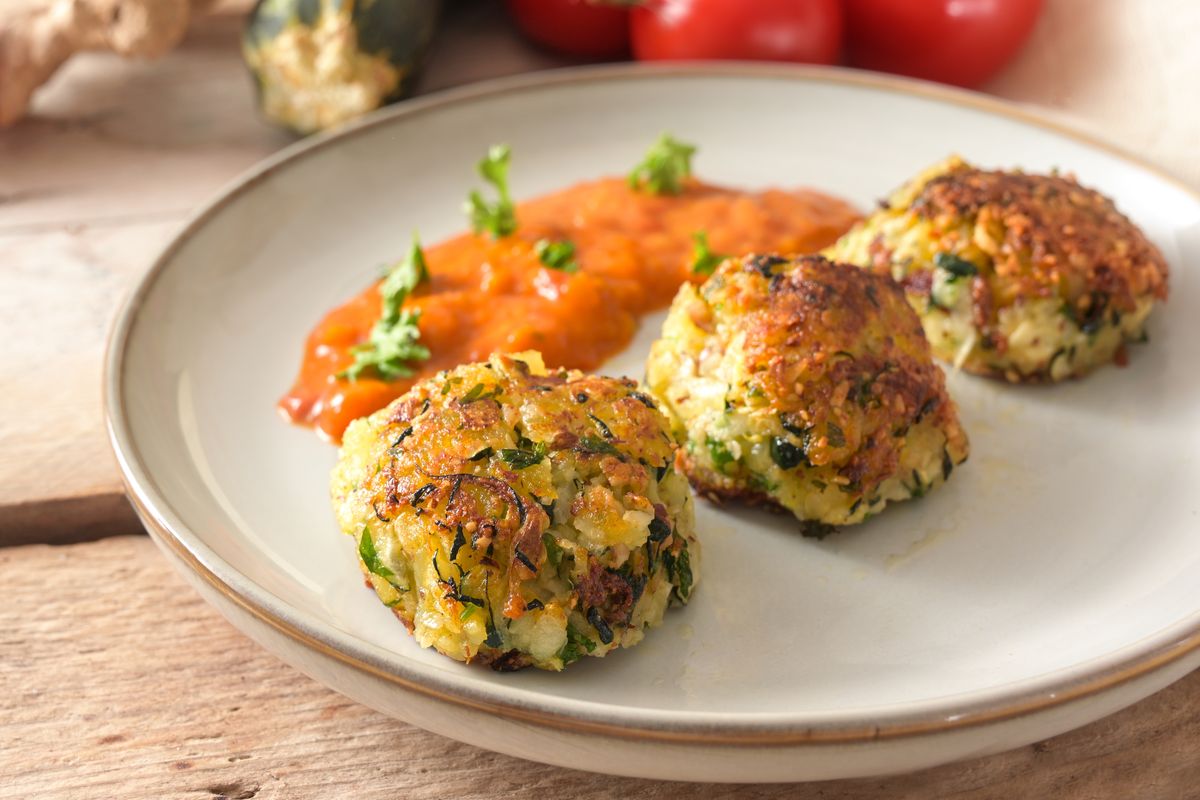 Green zucchini and potato patties are made in no time and are also good as vegetarian burgers.
Few ingredients for a tasty, healthy and tasteful side dish. The zucchini and potato balls are also excellent for children to eat vegetables. Fun and unusual, the preparation of this second course is very simple and involves using finely grated raw vegetables .
Are you curious? Let's not get lost in small talk and go straight to the kitchen to get our hands dirty!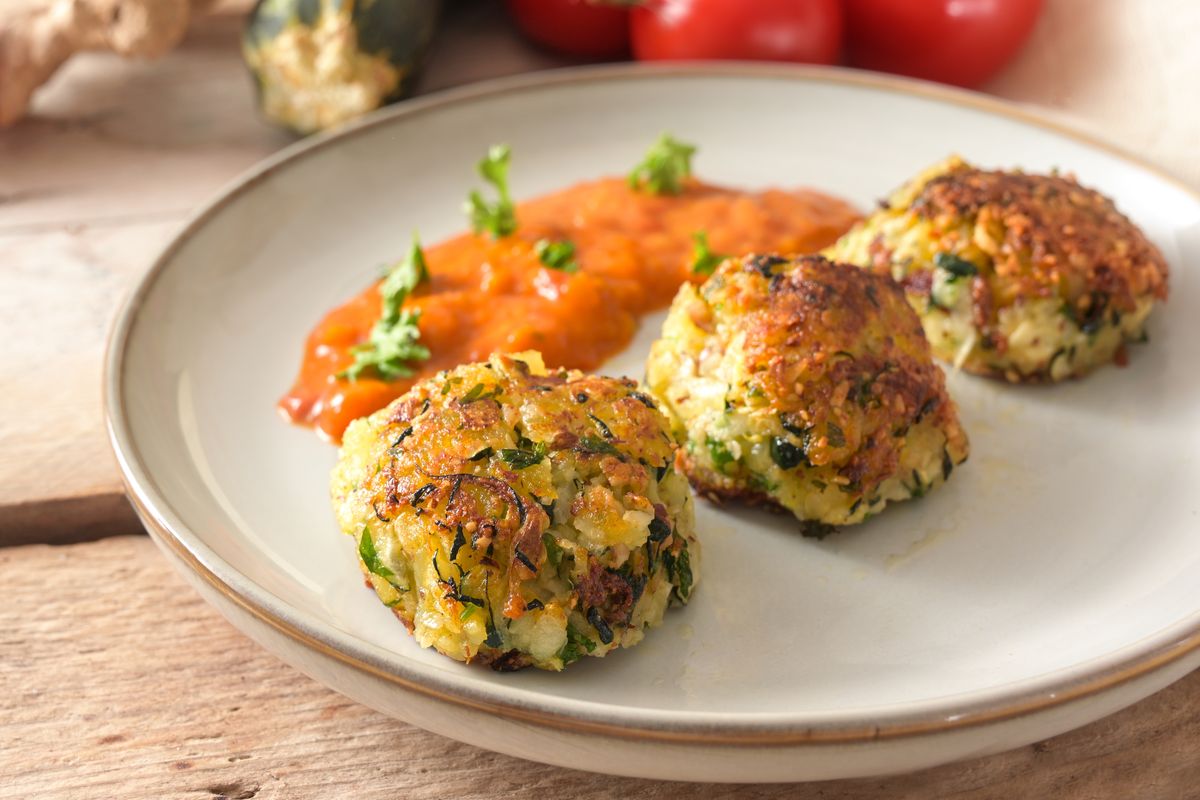 Preparation of green zucchini and potato meatballs
Wash the potatoes well, removing the peel, also wash the courgettes and the white onion.
Now reduce everything into small pieces with a mandolin and / or a carrot grater and keep everything in a bowl.
Separately, in a second bowl, beat the eggs with a pinch of salt, add the freshly grated Parmesan cheese and dip the mixture of zucchini, onion and potatoes inside.
Mix well while adding a tablespoon of extra virgin olive oil, sesame seeds and breadcrumbs.
Cooking is in a pan, get yourself a non-stick pan, grease it with a tablespoon of extra virgin olive oil and heat up. When the oil is hot, start placing spoonfuls of the mixture, mash well and cook on both sides . The meatballs must be no more than 1-2 cm high , in this way they will cook perfectly also because they are composed of finely cut vegetables.
Continue in this way until the mixture is finished and then place the green meatballs in a nice serving dish. Add the fresh mint on top and serve.
Zucchini is a perfect ingredient for many quick and tasty dishes, ideal for lunches and picnics: if you like this ingredient we prepare other recipes with zucchini .
storage
We recommend keeping the meatballs in the fridge, for a maximum of 1-2 days , in a container with an airtight lid. We do not recommend freezing in the freezer.
READ ALSO: Meatballs: 20 fantastic recipes not to be missed
Riproduzione riservata © - WT