Medicinal plants, list and properties: from yarrow to passion flower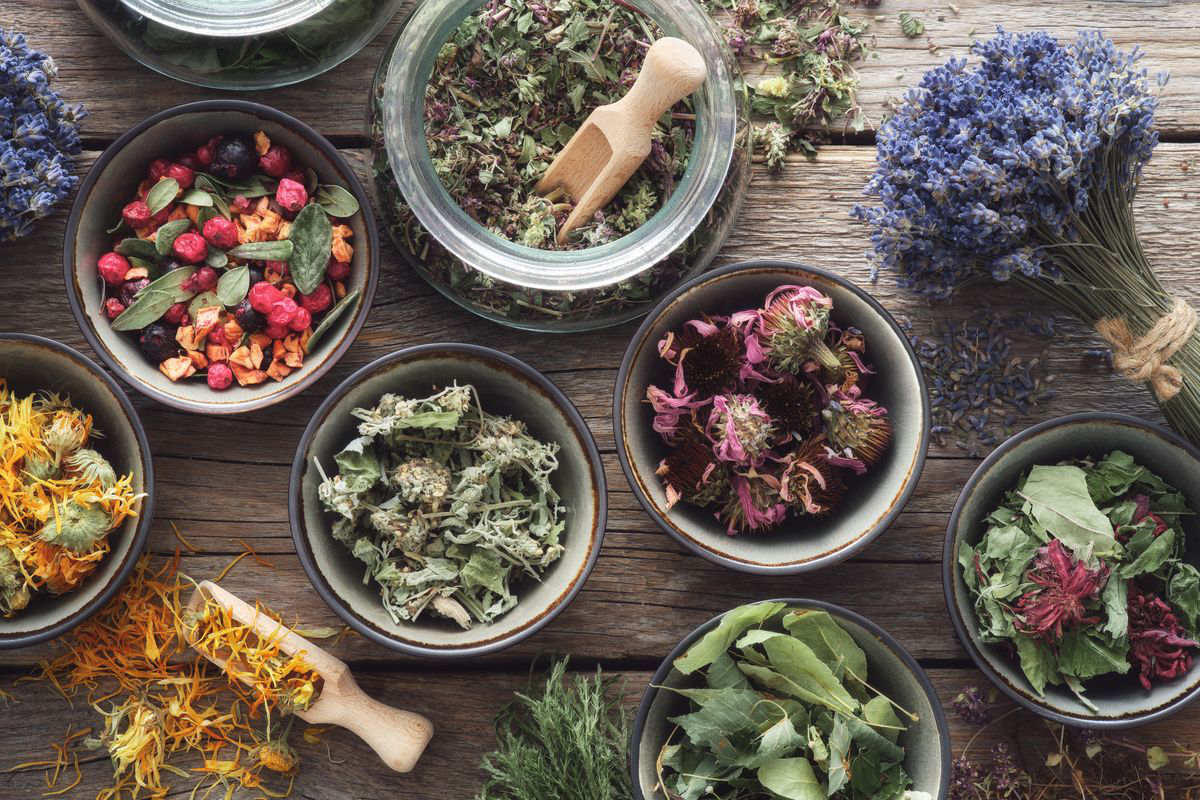 What are medicinal plants? Let's see the list and, above all, find out why we should all always have them at home.
Medicinal plants are a great gift from mother nature, not just for cooking. These herbs are a valid ally of psychophysical well -being and can be used to counteract various ailments: from the most trivial to the most difficult to cure. Let's find out the list, names and properties of medicinal plants.
What are medicinal plants?
Known and used since ancient times, medicinal plants boast important healing properties . These are herbs that are found in nature, but have active ingredients similar to those of drugs that are created in the laboratory. This is why you can easily find medicines on the market that contain, for example, arnica or hawthorn . With anti-inflammatory, sedative, toning, purifying, analgesic properties and so on and so forth, medicinal and aromatic plants are valid allies of the most diverse ailments: from simple headaches to muscle contractures, passing through cardiac arrhythmias.
Different parts of the medicinal plants are used: from the flowers to the leaves, passing through the bark and the buds. On the market, in addition to seedlings , they are found in the form of: mother tinctures, bud extracts, dry extracts and essential oils. Among the medicinal plants there are medicinal and aromatic ones. The former contain active ingredients similar to those of medicines, while the latter are mainly used in the kitchen.
View this post on Instagram
Medicinal plants: the list
Below is the list of medicinal herbs in alphabetical order:
White fir
Acerola
Yarrow
Chaste tree
Alchemilla
Laurel
marshmallow
Witch hazel
Pineapple
Angelica
Green anise
Orange
Argan
Arnica
Devil's claw
Absinthe
Oats
Ballot
Burdock
Basil
Beton
Birch
Hawthorn
Boswellia
Borage
Shepherd's purse
Cocoa
Marigold
Cinnamon
Chamomile
Artichoke
Cardiac
Milk thistle
Carrot
Hornbeam
Caraway
Cedar of Lebanon
Chestnut
Celandine
Gotu kola
Bindweed
Cloves
Chicory
Black cohosh
Cypress
Lemongrass
Coconut
Consolidate
Coriander
Turmeric
Echinacea
Ivy Helix
Terrestrial ivy
Eleutherococcus
Evening primrose
Horsetail
Epilobius
Catiorà grass
Alfalfa
Heather
Erisimo
Eucalyptus
Escholzia
Euphrasia
Beech tree
butterbur
coltsfoot
Fenugreek
FIG
Wild Fennel
Cornflower
Buckthorn
Ash tree
Manna ash
Fucus
Fumitory
Galega
Gaultheria
Gentian
Geranium
Juniper
Ginkgo
Ginseng
Gramigna
Griffonia
Hibiscus
St. John's wort
Horse chestnut
Jojoba
Shea
Raspberry
Lavender
Lemon
Linen
Licorice
Hop
Marjoram
Corn
Mauve
Almond
Horehound
Apple
Sweet clover
Melissa
Mint
Mile
Myrrh
Blackberry
Cranberry
Muira Puama
Thrush
Walnuts
Nutmeg
Olive tree
meadowsweet
Origan
Nettle
Papaya
Parietary
feverfew
Passion flower
Chili pepper
Plantain
Hawkweed
mountain pine
Scots pine
plane tree
Polypodium
Parsley
Primrose
Psyllium
Oak
Rhubarb
Blackcurrant
rooibos
Rosehip
Rosehip
Rosemary
butcher's broom
Willow
Sage
Elder
Savory
Seine
Serenoa repens
Spirulina
Stevia
Tamarind
Dandelion
You
tea tree
Linden
thyme
Red clover
Bearberry
Valerian
mullein
Lemon verbena
Goldenrod
Viburnum
Viola
Red grapevine
Ylang-ylang
Ginger
Riproduzione riservata © - WT