Mitonata soup: who copied who?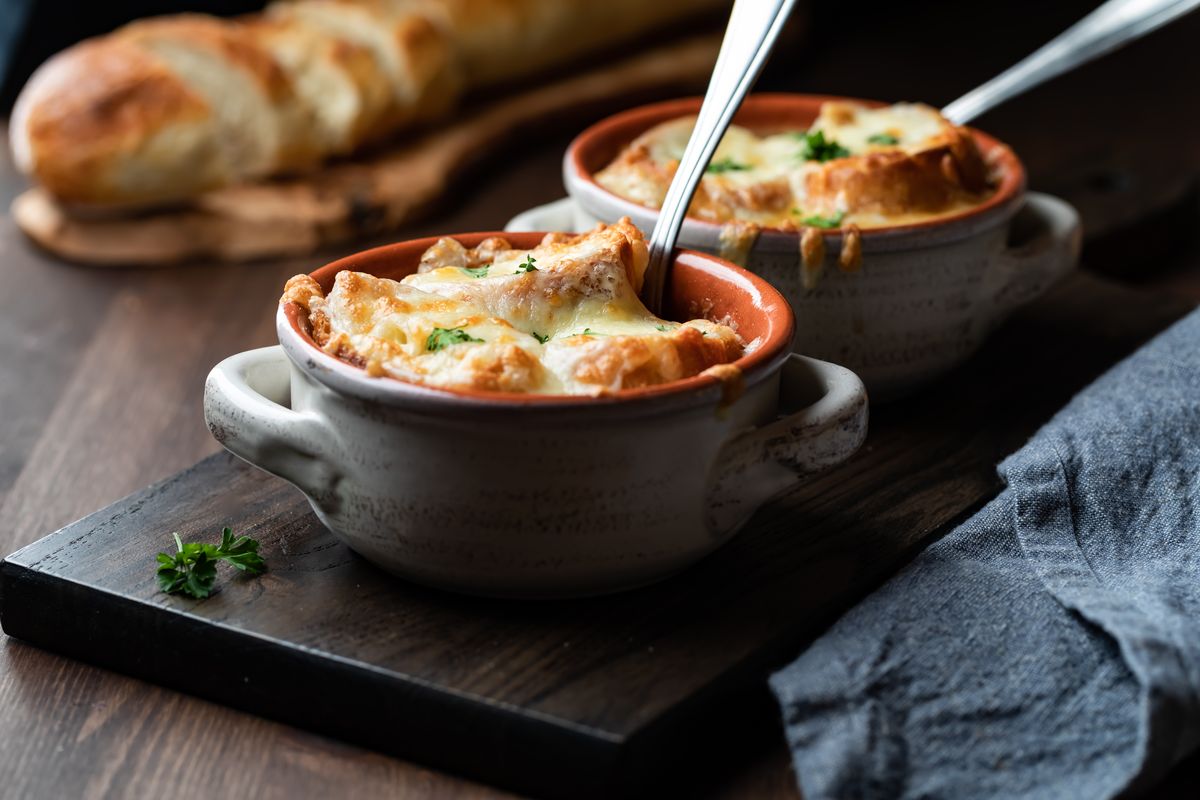 Let's discover a typical Piedmontese recipe, that of the mitonata soup, a reinterpretation of the French onion soup.
The mystery behind mitonata soup is really thick. It's hard to say if it's an imitation of French onion soup or if it's the other way around. As you know, however, we don't care about disputes. What matters is bringing sensational dishes to the table and in the case of mitonata soup there is nothing more true. Also known as mitonnè soup or mitunà soup , it is a first course based on stale bread typical of Piedmontese cuisine.
It seems that it owes its name to the archaic term mitonè which in Piedmontese means slow cooking. As mentioned, in fact, the dish is very similar to onion soup but unlike the cousin from beyond the Alps, it must be prepared with Bra, a typical Piedmontese cheese. For the rest, this dish is a great way to recycle stale bread by bringing a truly amazing recipe to the table.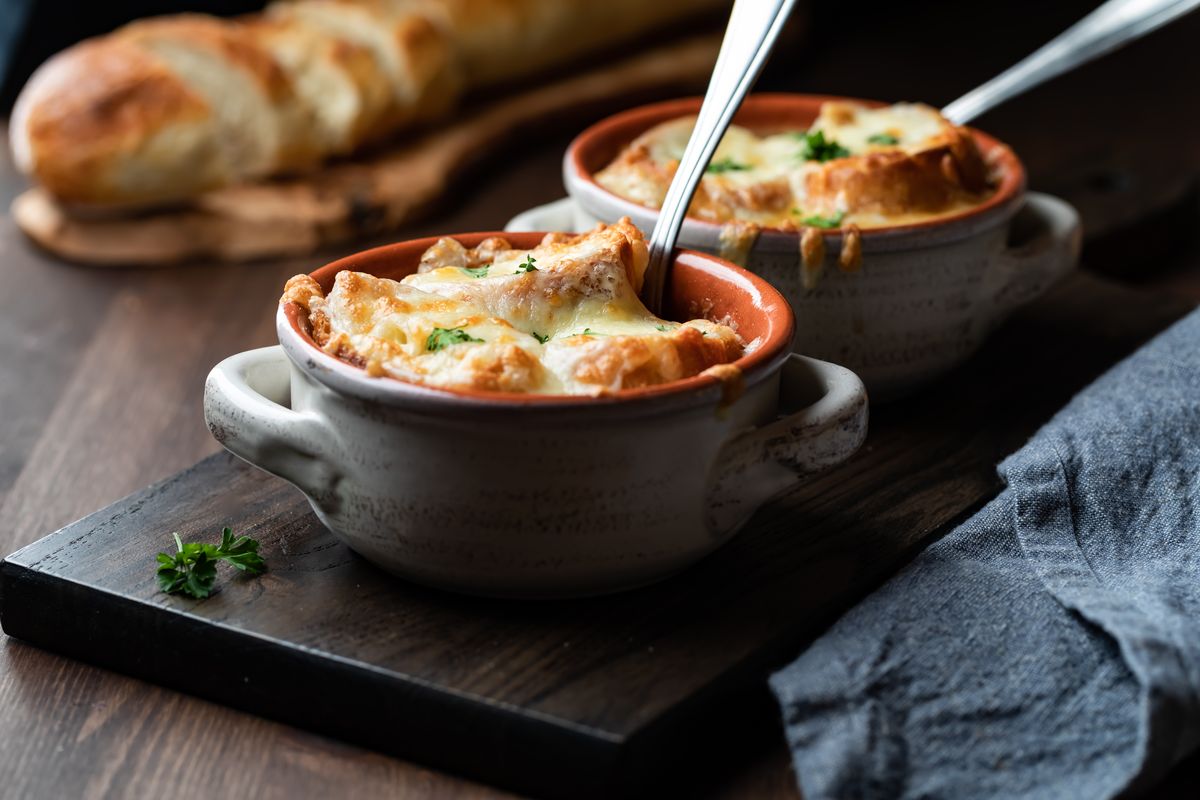 How to prepare mitonata soup recipe
First, peel and finely slice the onions, then brown them in a pan with the butter until they are tender. Finally, season with salt and pepper.
Then cut the stale bread into slices and rub it with the garlic clove, just as you usually do with bruschetta.
Place a first layer of bread on the bottom of a baking dish suitable for cooking in the oven and soak it in the meat broth.
Then cover it with half the onions and then with the grated cheese with a large-hole grater.
Make another layer the same then bake at 200°C for 20 minutes . Serve it hot, accompanying it with a Piedmontese wine such as Dolcetto.
For the record, we want to inform you of a variant of the very popular recipe, namely the one that includes cabbage instead of onion . In this case the cabbage is finely sliced ​​and stewed in a pan with knife-beaten bacon before being used in place of the onion.
Also take a look at the recipe for soupe à l'oignon or try your hand at another local version, that of the Florentine onion salad .
storage
Piedmontese onion soup can be kept in the refrigerator for a couple of days . We advise you to heat it in a pan before consuming it.
Riproduzione riservata © - WT