Much more than praline almonds: they are the stones of Abruzzo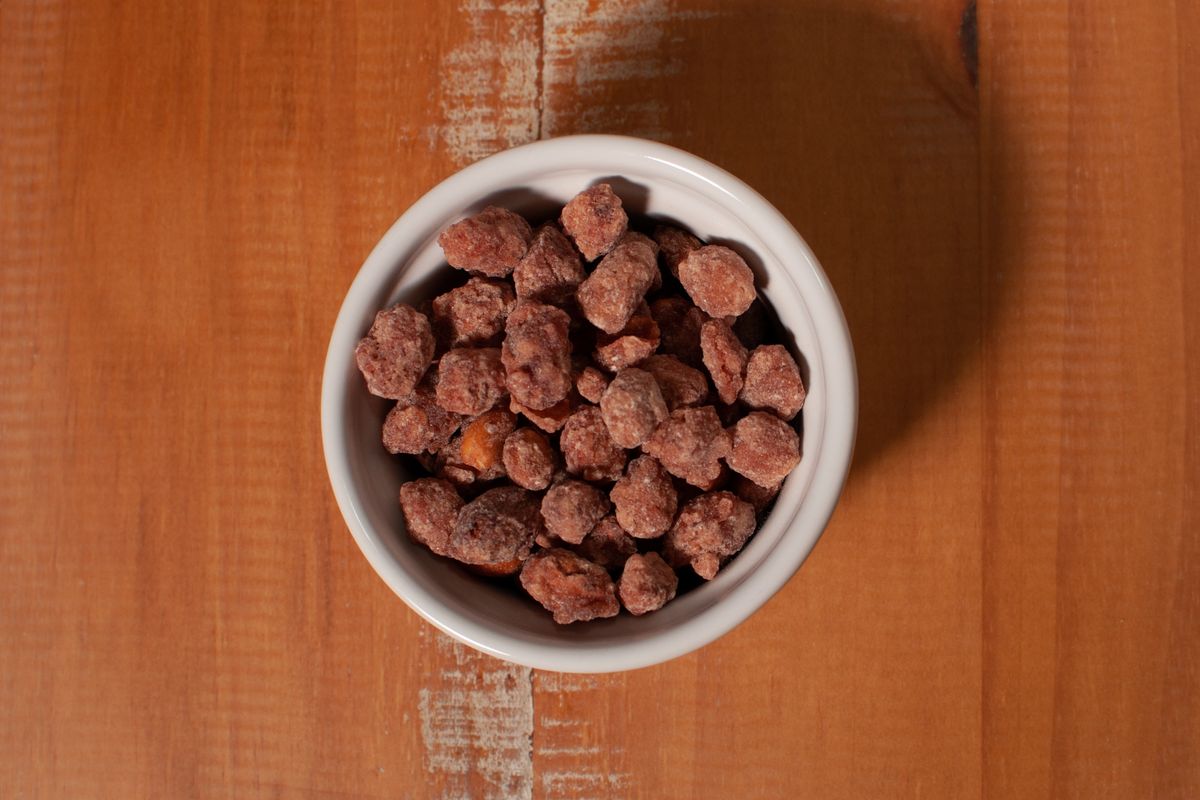 Sassi d'Abruzzo are a typical dessert of a small town in Teramo, prepared with caramelized and flavored almonds.
Finally, they are almost the Italian regional recipes: when you think you have discovered them all, you discover a new one that you really have to try. Take for example the stones of Abruzzo: apparently they look like praline almonds but once you taste them you immediately realize the many nuances of flavor.
In fact, rum, cinnamon, nutmeg and lemon are added to the "basic" recipe. The result is an amazing sweet that is also well suited as a gastronomic gift. Just pack them in bags and you're done. We offer you a simplified version since preparing the traditional Abruzzo stones according to the recipe of Sant'Egidio alla Vibrata , the town in the province of Teramo that gave them birth, takes 24 hours.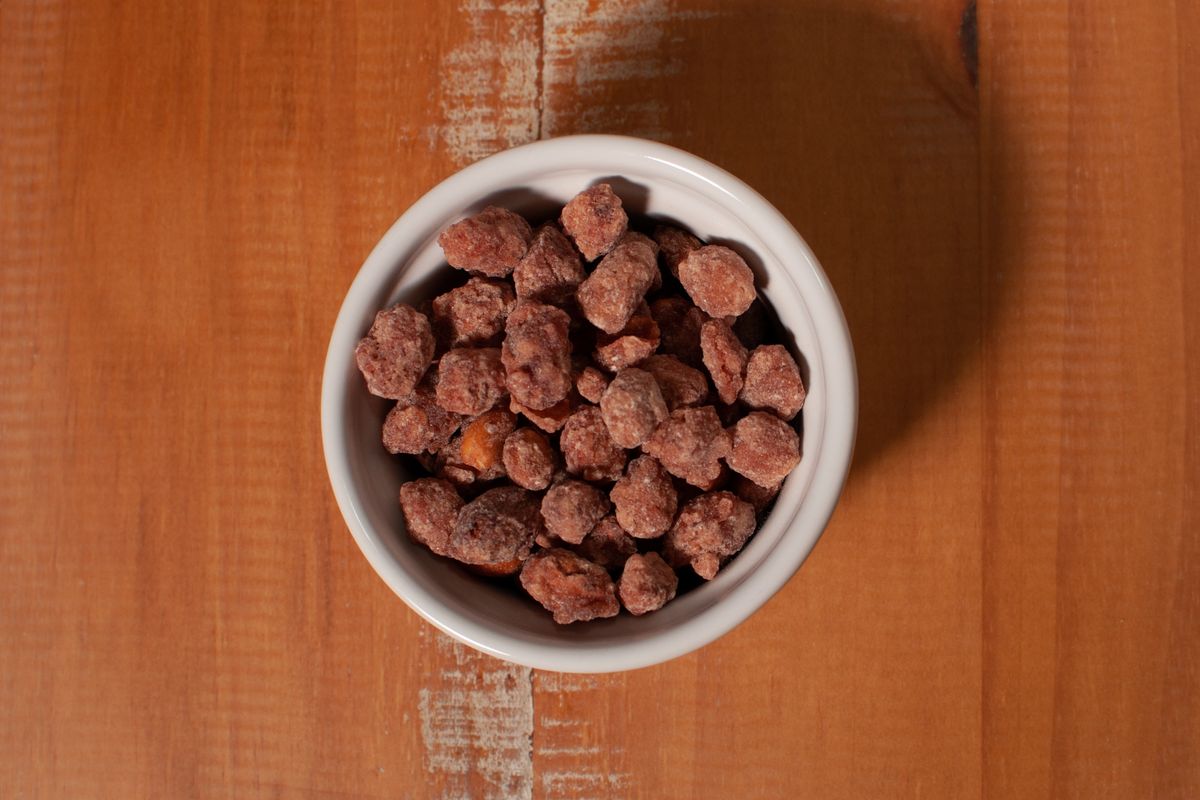 How to prepare the recipe of the stones of Abruzzo
Start by toasting the almonds in a non-stick pan for a few minutes, stirring frequently.
Then prepare the mixture for caramelizing them by combining the sugar, cinnamon, cocoa, nutmeg, grated lemon zest, water and rum in a saucepan.
When the sugar has melted, add the toasted almonds, mixing well with a wooden spoon so that they cover well. The almonds are ready when lumps begin to form on the surface and the liquid has completely evaporated.
Transfer them to a pan lined with parchment paper, spreading them well and sprinkle them with cocoa. Once cold, your stones of Abruzzo are ready to be enjoyed.
Do you love this kind of recipes? Also try the caramelized almonds : they are irresistible and one leads to another.
storage
The stones of Abruzzo keep for a long time if placed in a container that keeps them away from humidity.
Riproduzione riservata © - WT