Mushroom aubergines, photos and video recipe of the delicious Neapolitan dish!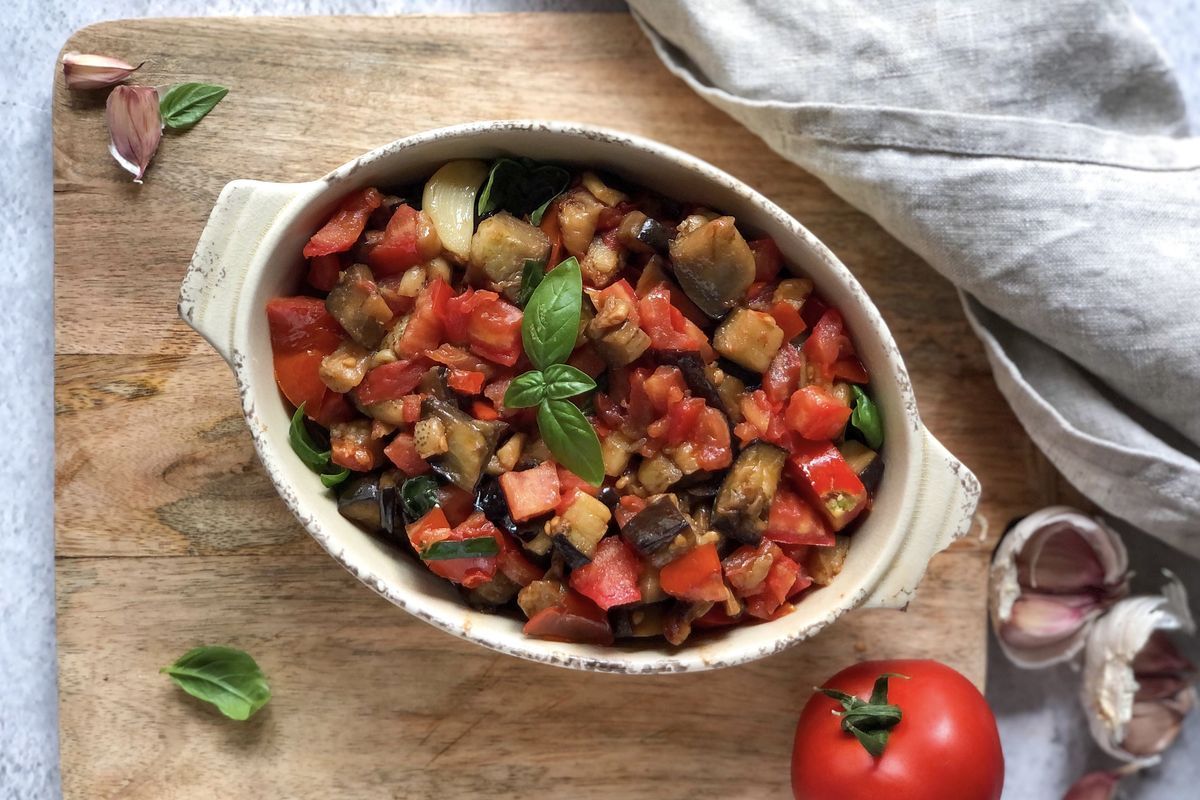 Mushroom aubergines are the perfect recipe for a tasty side dish. Quick to prepare, they are suitable to accompany many second courses.
Mushroom aubergines are a classic side dish of great taste , perfect not only with dishes based on meat, eggs, cold cuts and cheeses, but also to be "interpreted" as a single dish, perhaps accompanied by piping hot croutons on which you have rubbed some fresh garlic. What are we talking about? It is actually a simple dish of fried aubergines topped with tomato . The origin of the name seems to be due to the appearance the aubergines take on after cooking, when they become – in fact – similar to mushrooms .
In the Neapolitan tradition (this recipe is, in fact, of Neapolitan origin) they are called mulignane a fungitiello and are also often used as a condiment for pasta , as well as an idea to empty the fridge.
Also known as mushroom aubergines, in their classic recipe they are fried, but if you want you can try a less tasty recipe, cooking the aubergines in the oven. Furthermore, although the most popular variant is the one with tomato sauce, there are also white ones . Let's see how to do it with photo steps or the video recipe !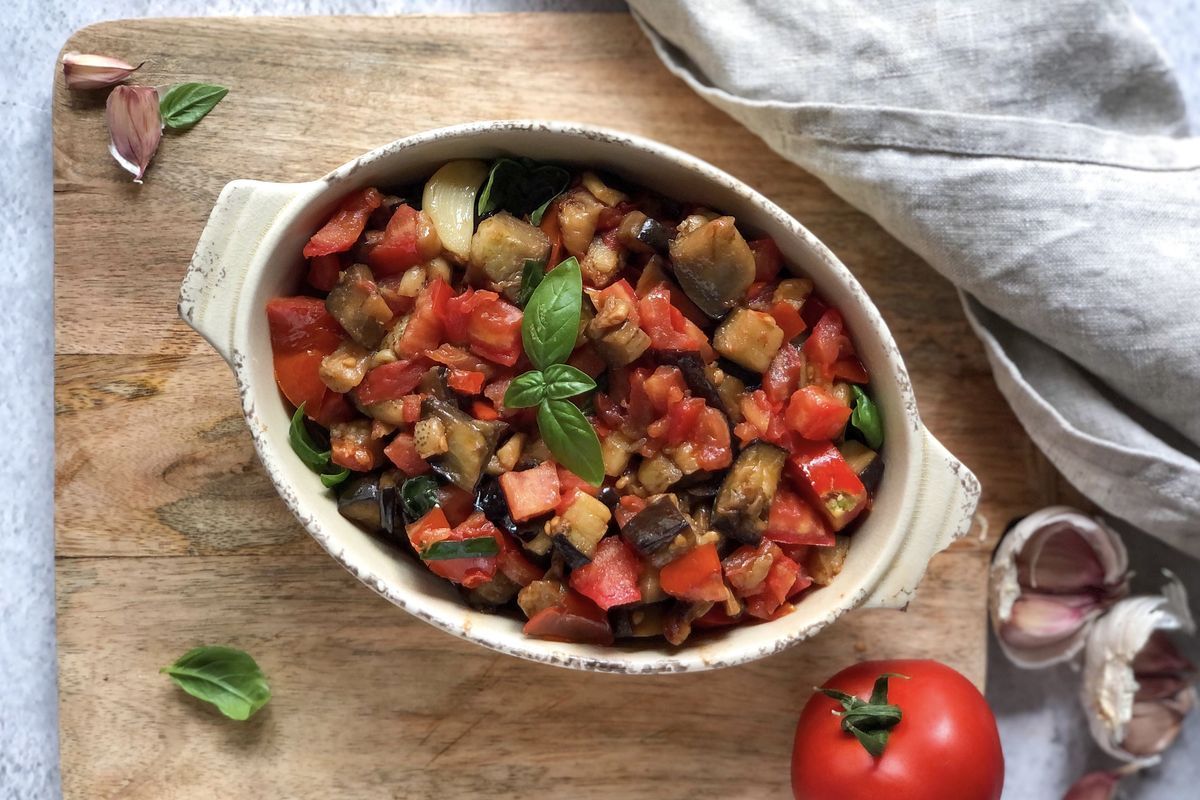 How to cook mushroom aubergines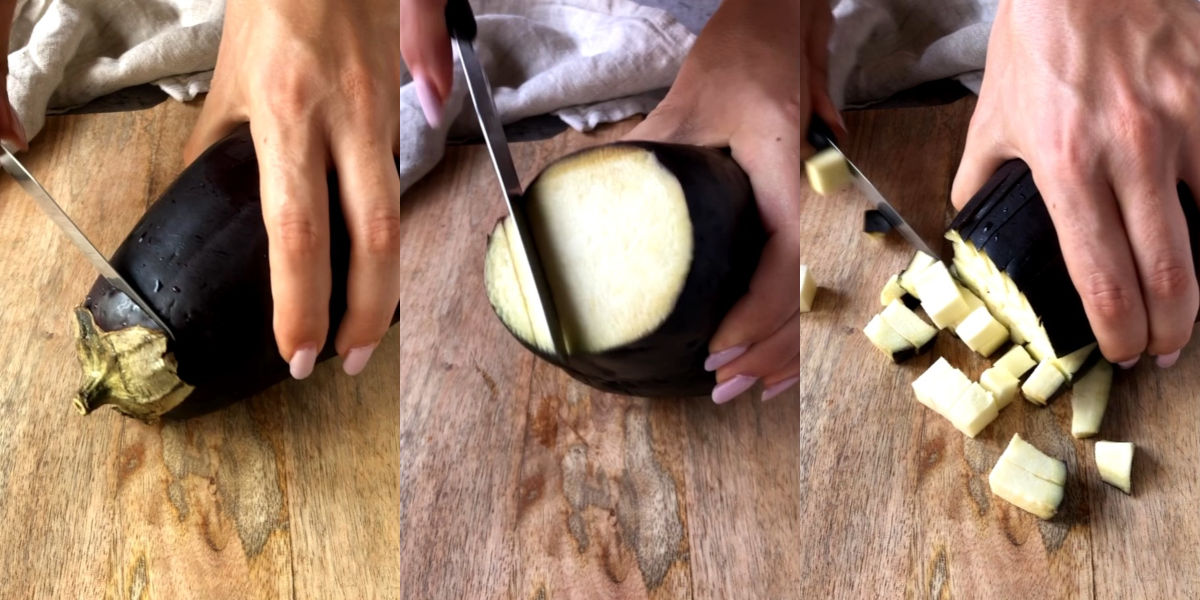 1. To prepare this aubergine side dish following the original recipe, start dicing the vegetables.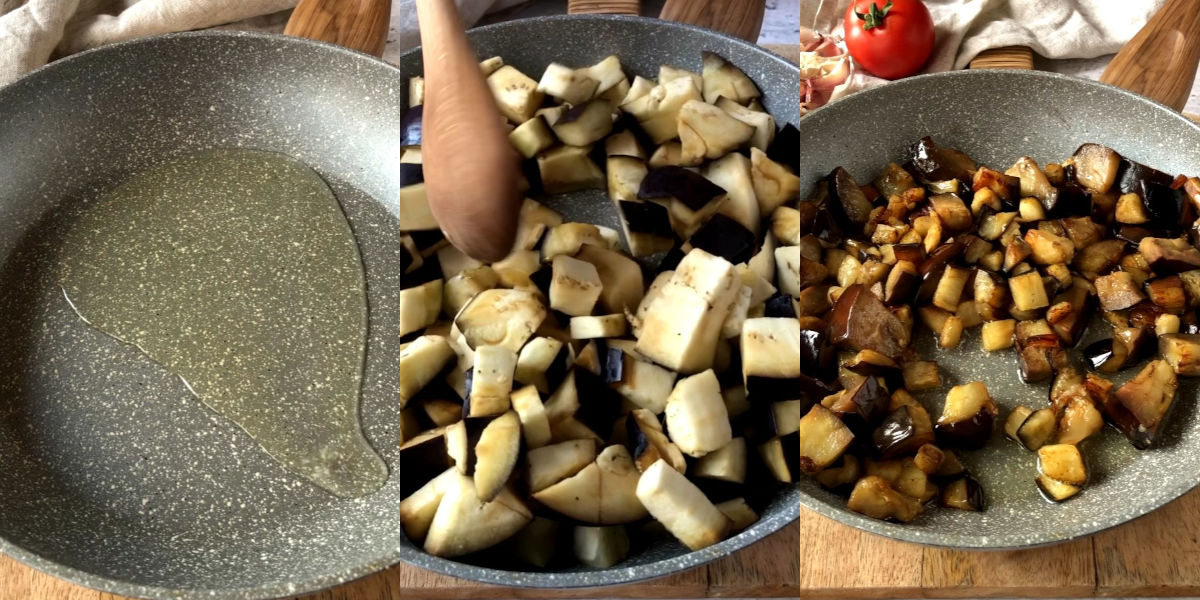 2. Heat some sunflower seed oil and fry the aubergine cubes, then drain them with a slotted spoon and let them dry well from the excess oil .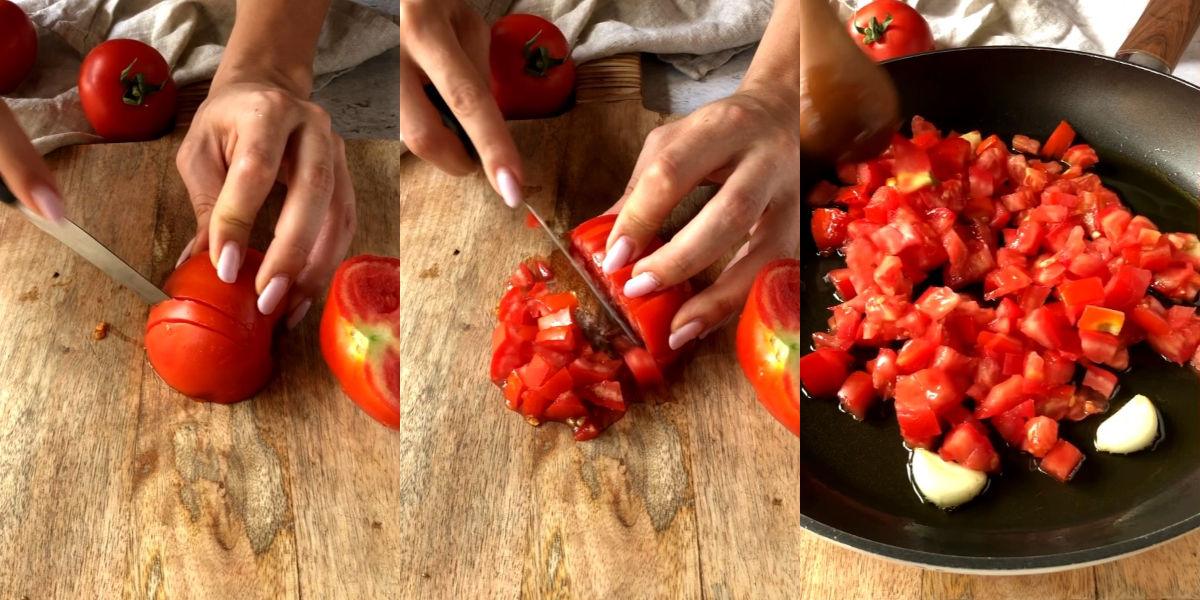 3. Now cut the copper tomatoes into cubes and blanch them in a pan in which you have browned two peeled and well-crushed cloves of garlic in extra virgin olive oil. Cook for a few minutes, adding salt as required.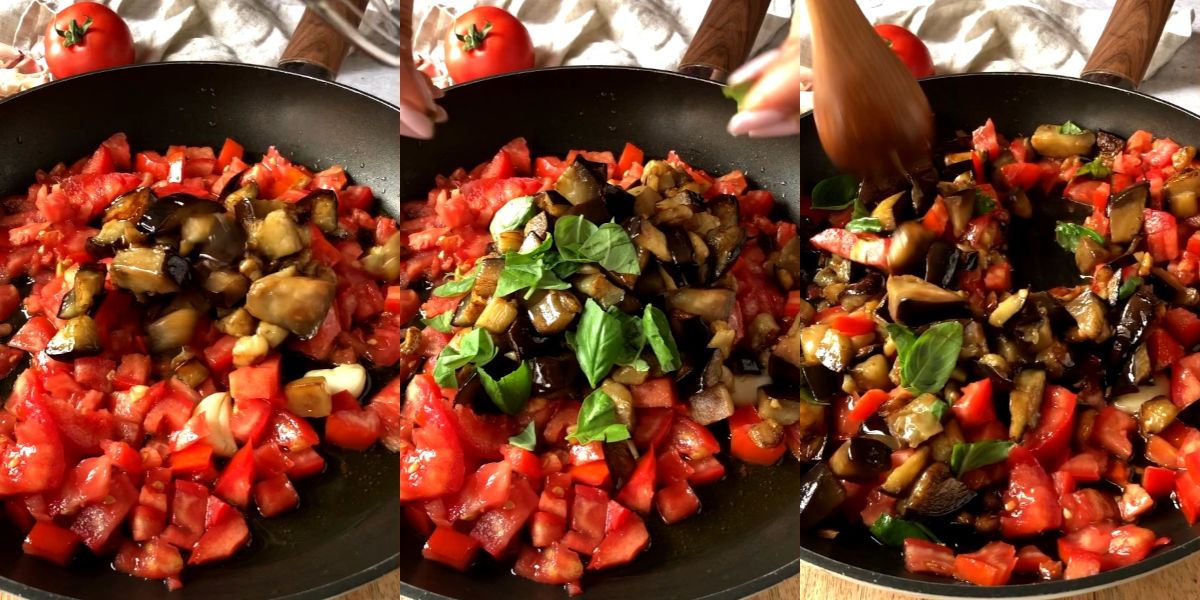 4. Now, also add the fried aubergines. Add plenty of fresh basil, broken up by hand , so that its aroma perfumes the vegetables.
5. Season with salt and cook the vegetables with the tomatoes for another couple of minutes, to mix all the flavors together . Enjoy your meal!
Some versions plan to purge the aubergines in salt for about an hour before preparation. However, it is not essential: we have tried to offer you a quick and easy recipe ready in the shortest possible time .
If you wish, add some hot pepper , for a taste more faithful to the tradition of southern Italy. Don't have any fresh tomatoes at home? You can also use canned tomatoes , but the taste will lose a bit.
Baked mushroom aubergines
Want a lightweight alternative? Let's also see how to make non-fried mushroom aubergines: the ingredients are the same, but cooking is much less caloric .
First, cut the aubergines into cubes (the smaller they are, the faster they will cook) after having washed them carefully.
Arrange on a baking sheet – without salt – well spaced and bake in a preheated oven at 180°C for about 20 minutes.
Meanwhile, cut the tomatoes into cubes and brown them in a pan with a drizzle of oil and a clove of garlic. When the aubergines are cooked, add them to the pan and cook everything together for another 5 minutes with herbs, salt and pepper.
At this point, the flavors will have mixed well: serve and enjoy hot. You will see that even the light mushroom aubergines are tasty and tasty . Enjoy your meal!
For another aubergine side dish, we suggest pan-fried aubergines !
Mushroom aubergines in white
The white aubergine recipe is less popular than the red one with tomato sauce, but still noteworthy .
To prepare them, dip the irregular cubes of aubergine in a pan, where you have sautéed a little garlic and oil.
Cook covered for about 15 minutes ; then add the basil and other flavorings to taste and after 5 minutes, taste them!
storage
Keep them in the fridge (covered with a film or in an airtight container) for a couple of days . Have you done too many? In this case you can freeze them in convenient single portions and enjoy them even in winter.
Alternatively, the day after preparation, they become an excellent sauce for pasta: drain it al dente, directly into a pan with your aubergines with tomato, and mix the flavors for a minute. Here is our complete recipe to make pasta with mushroom aubergines !
Riproduzione riservata © - WT