Mushrooms in foil in an air fryer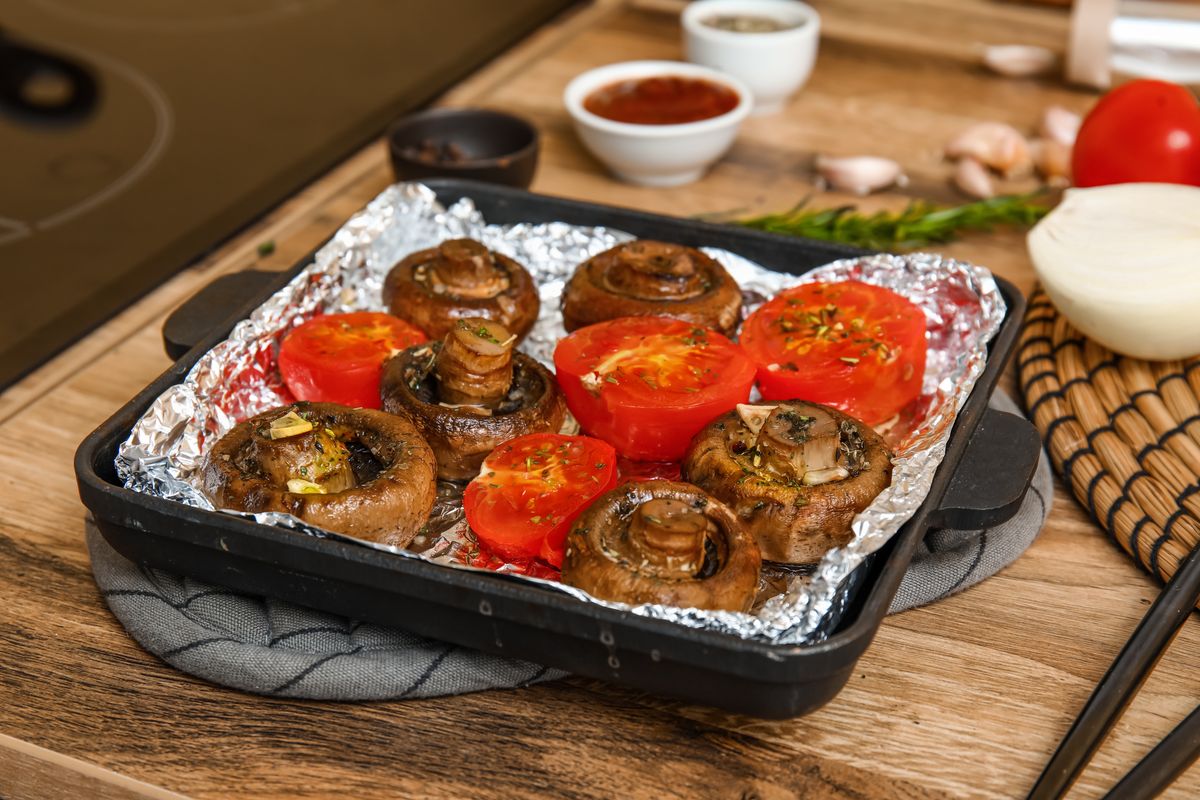 Try the special taste of baked mushrooms cooked in an air fryer, a side dish with a genuine and exquisite flavour.
Making baked mushrooms in an air fryer is quick and easy. The main ingredient is made up of mushrooms, which you have to season and flavor with simple ingredients linked to the territory. With oil, salt and some aromatic herbs, such as rosemary, your mushrooms will immediately acquire a rustic flavour . The fundamental element for cooking is the aluminum foil, in which you have to put the mushrooms with their sauce. In this way, the result will be delicious and your mouth will water already smelling their perfume.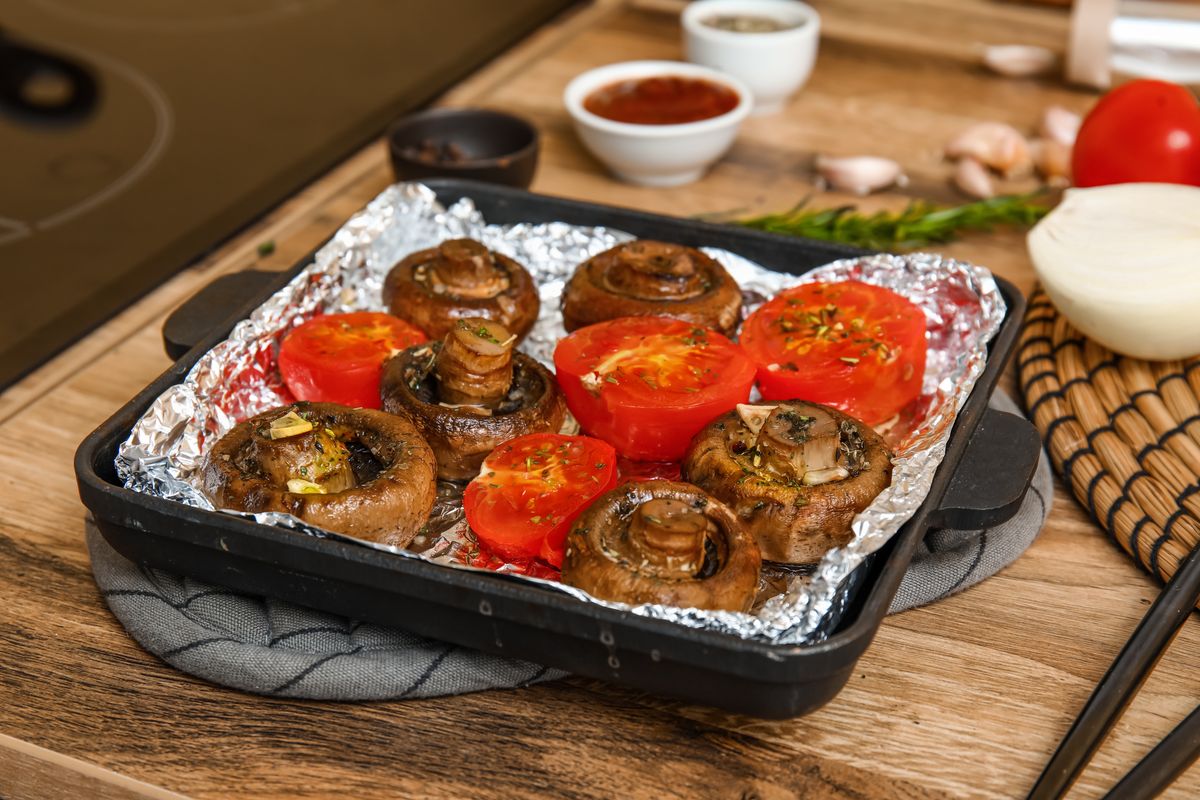 Preparing the recipe for jacket mushrooms in an air fryer
The first thing to do is to get good quality mushrooms.
Clean them with a small brush if there are soil or various residues; then, wash them under running water or, in order not to spoil the flavour, with a damp cloth.
Also, remove the outer skin; decide whether to keep them like this or cut them in half or in chunks .
Take a suitable piece of aluminum foil to accommodate them all. Then, spread the mushrooms on it.
Season them with the ingredients of your choice.
Chop the garlic and add it, pour a light drizzle of olive oil and sprinkle with the rosemary and chopped parsley.
Finish with a little salt and a little pepper.
At this point, you can close the pouch.
Put everything in the basket of the air fryer and proceed with cooking.
Cook the mushrooms at 180°C for about 15 minutes . At the end, let them cool and then serve them immediately!
storage
Poached mushrooms cooked in an air fryer are a tasty side dish with a genuine flavour. Preservation is not recommended , because they are excellent if eaten at the moment.
Another amazing side dish is the air fryer mushroom eggplant .
Riproduzione riservata © - WT