Mussels au gratin with lemon: perfect with a glass of white wine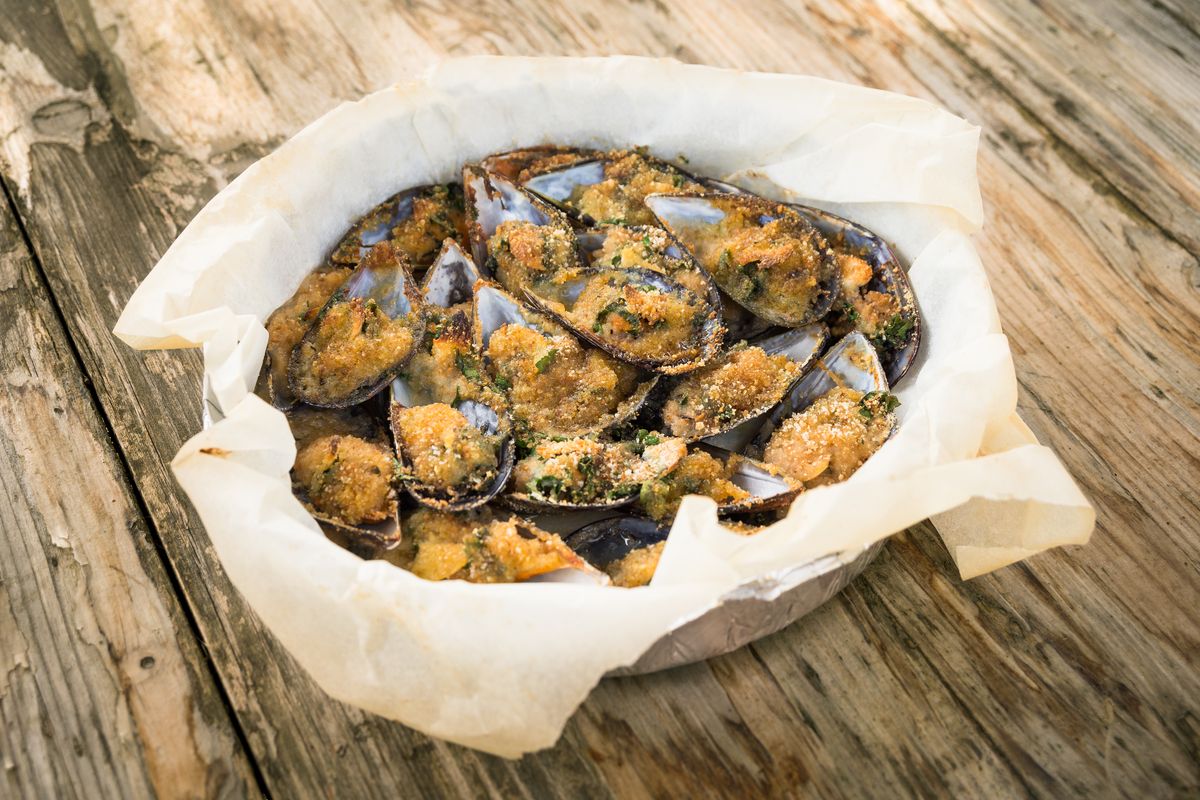 Mussels au gratin with lemon, a delicious lemon-scented appetizer. Ideal to serve at a fish dinner accompanied by a glass of good white wine.
Mussels au gratin with lemon are a very simple recipe perfect for preparing delicious and quick appetizers to be offered on the occasion of quick summer menus. I do not recommend making frozen mussels au gratin: get some very fresh mussels for this appetizer.
Alternatively, you can serve the mussels prepared following this recipe as a fish main course by slightly increasing the doses.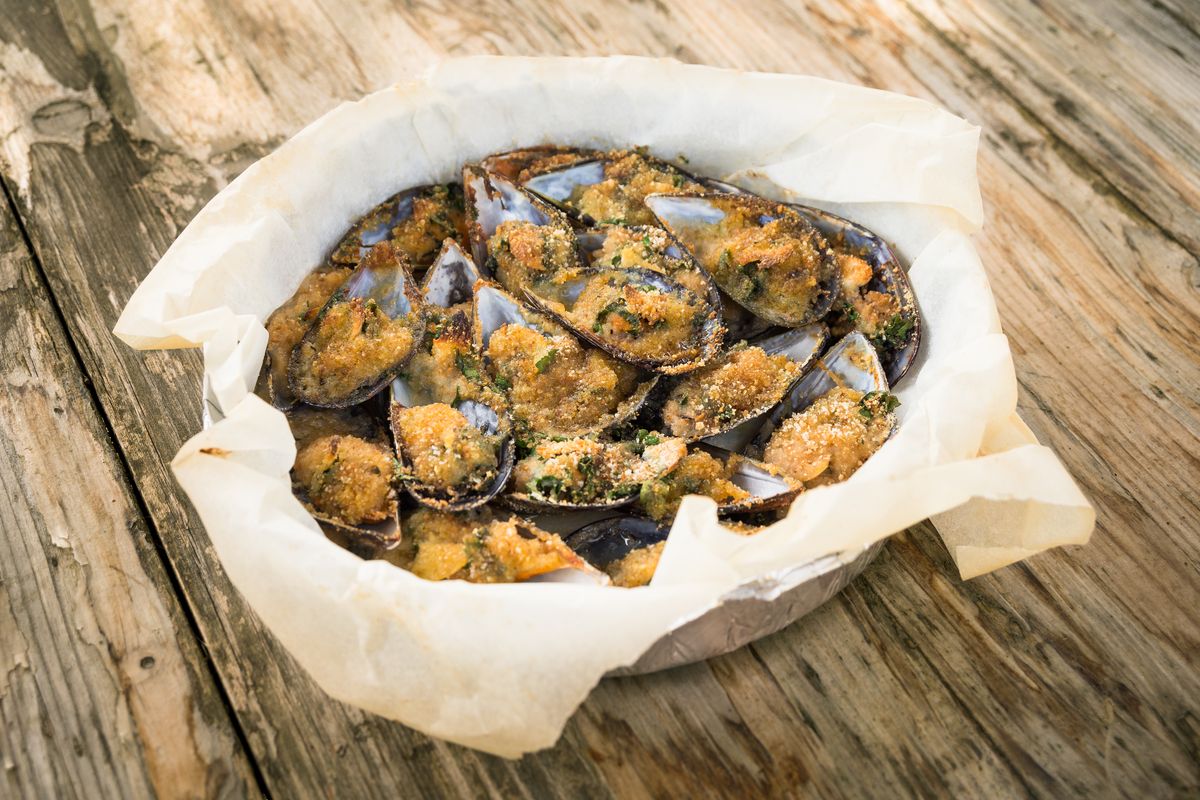 Preparation of the lemon gratin mussels recipe
To prepare this dish, first let's see how to clean the mussels: wash them well under cold running water and remove the beard .
drop well and place the mussels in a pan and place on the stove.
Cover with the lid and cook for 2-3 minutes , then drain the mussels. Open the mussels with the help of a knife and remove the empty part of the shell.
Arrange the mussels inside the half shell on a baking sheet lined with baking paper.
Now move on to the preparation of the breading : place the breadcrumbs in a bowl, add the grated zest, parsley, salt and pepper.
Mix well and place the breading on the mussels. Finish with a round of extra virgin olive oil.
Bake in a preheated oven at 200 ° C and cook for another 2-3 minutes or until the gratin is completed. Remove from the oven and serve immediately.
If you liked this recipe you can also try the one to prepare the more classic scallops au gratin .
storage
We recommend that you consume the mussels au gratin at the moment . We do not recommend freezing in the freezer.
Riproduzione riservata © - WT