Naan bread, a pleasant discovery of Indian cuisine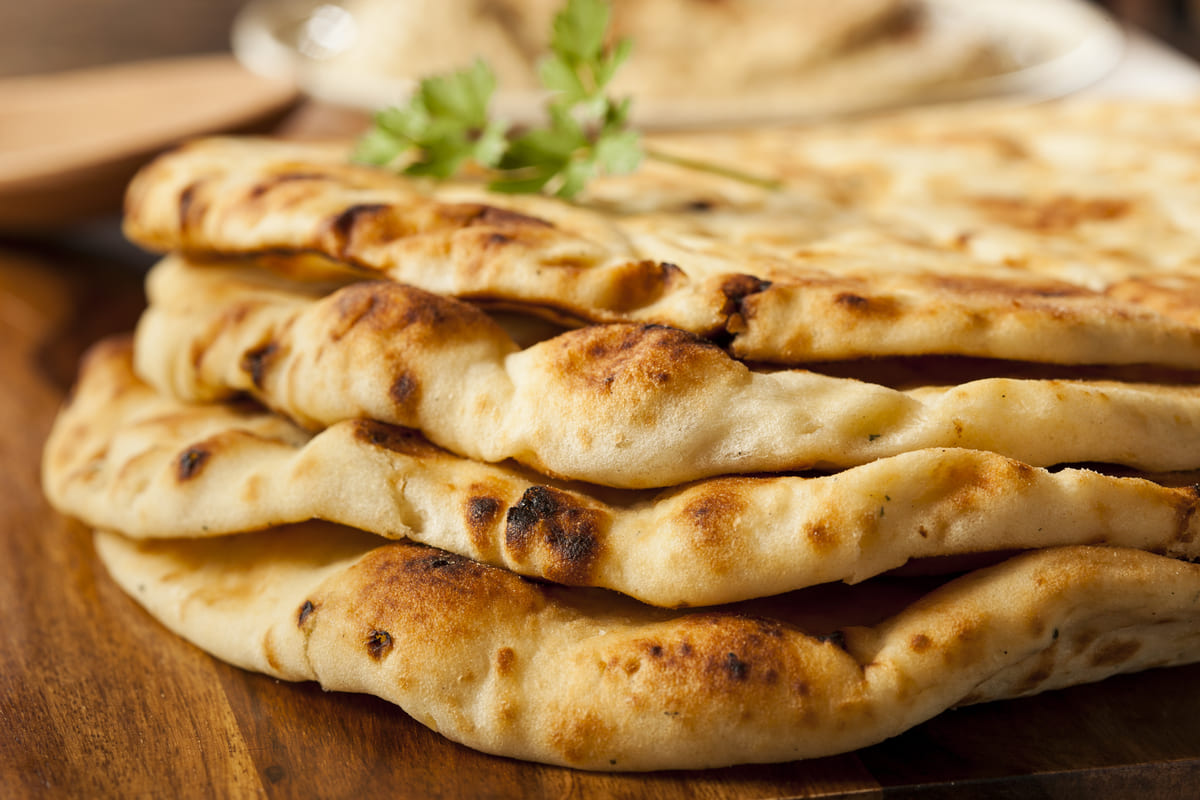 Naan bread is a pan-cooked bread typical of the Indian tradition with a dough made from flour and yogurt. Here is the original recipe!
Naan bread, or more simply naan, is a leavened bread typical of Indian cuisine. The preparation is quite simple and can be easily done at home with just a few ingredients. What distinguishes naan from other types of Indian bread, such as chapati , is cooking. In fact, naan bread is usually cooked in the tandoor oven , the same used for the preparation of the famous tandoori chicken, in the shape of an inverted bell.
We will cook it in a simple non-stick pan so as to recreate its characteristic soft consistency, similar to that of a thick piadina. It goes without saying that the best way to enjoy this Indian bread is together with other typical traditional dishes such as the aforementioned tandori chicken, chicken tikka masala or delicious vegetable curries .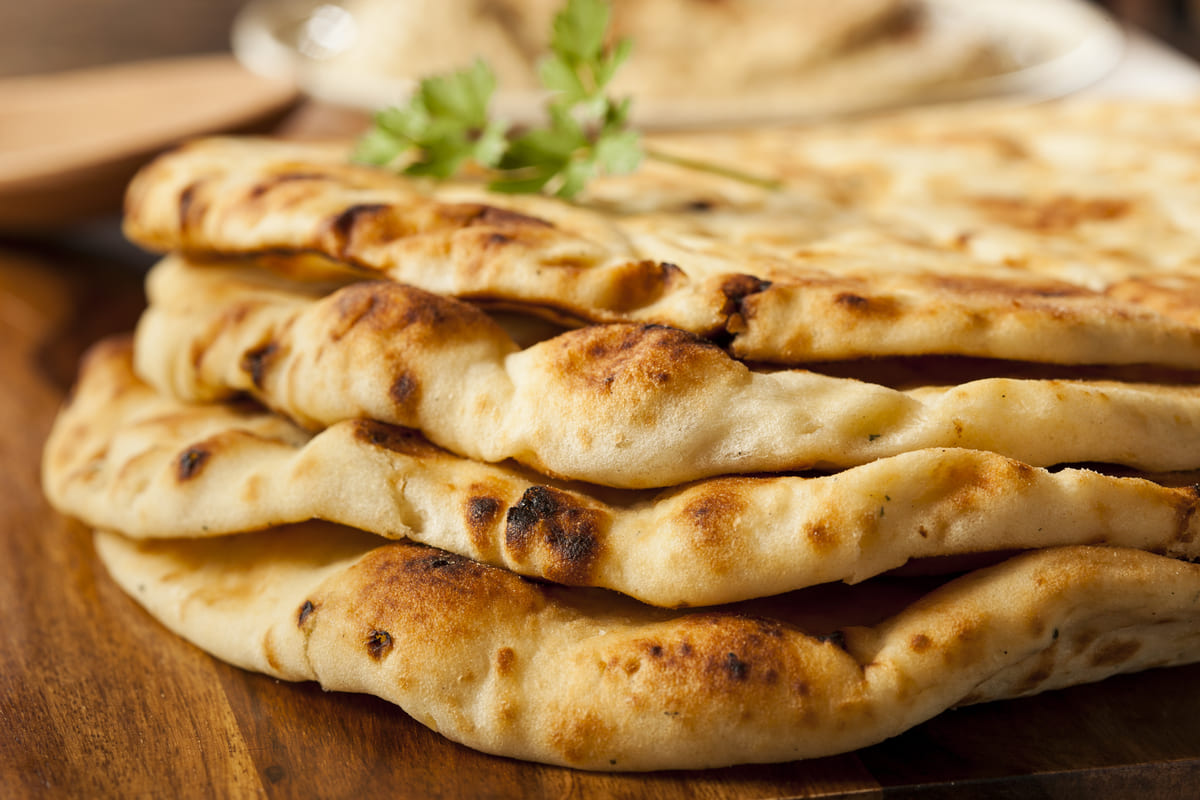 How to make naan bread recipe
Put the flour and dry yeast in a bowl and mix quickly.
Form a basin in the center and pour the water , yoghurt and salt and start kneading with your hands until everything begins to come together.
Finish working the dough on the pastry board in order to obtain a smooth and lump-free dough .
Form a ball, transfer it to a covered bowl and then let it rise in the oven off with the light on for at least 3 hours. The dough should triple in volume.
After the first leavening, divide the dough into 100 gram loaves, form balls and put them to rise again, covered with a cloth, for 1 or 2 hours, or in any case until doubled in size.
After the second leavening, roll out each loaf with a rolling pin until it reaches a thickness of about 7 mm .
Cook the naan in a hot pan for 30-40 seconds on each side , turning it a few times.
Once cooked, arrange the bread on a plate, buttering or oiling it to taste.
Serve freshly made hot naan along with delicious chicken tikka masala .
Also discover all our recipes for making bread without yeast !
storage
This bread can be kept for about 1 day out of the fridge, in a cool, dry place away from heat sources which would dry it out. Once cooked you can also portion it and freeze it in the freezer.
Riproduzione riservata © - WT