Nails for New Year's Eve: photos and ideas for a perfect nail art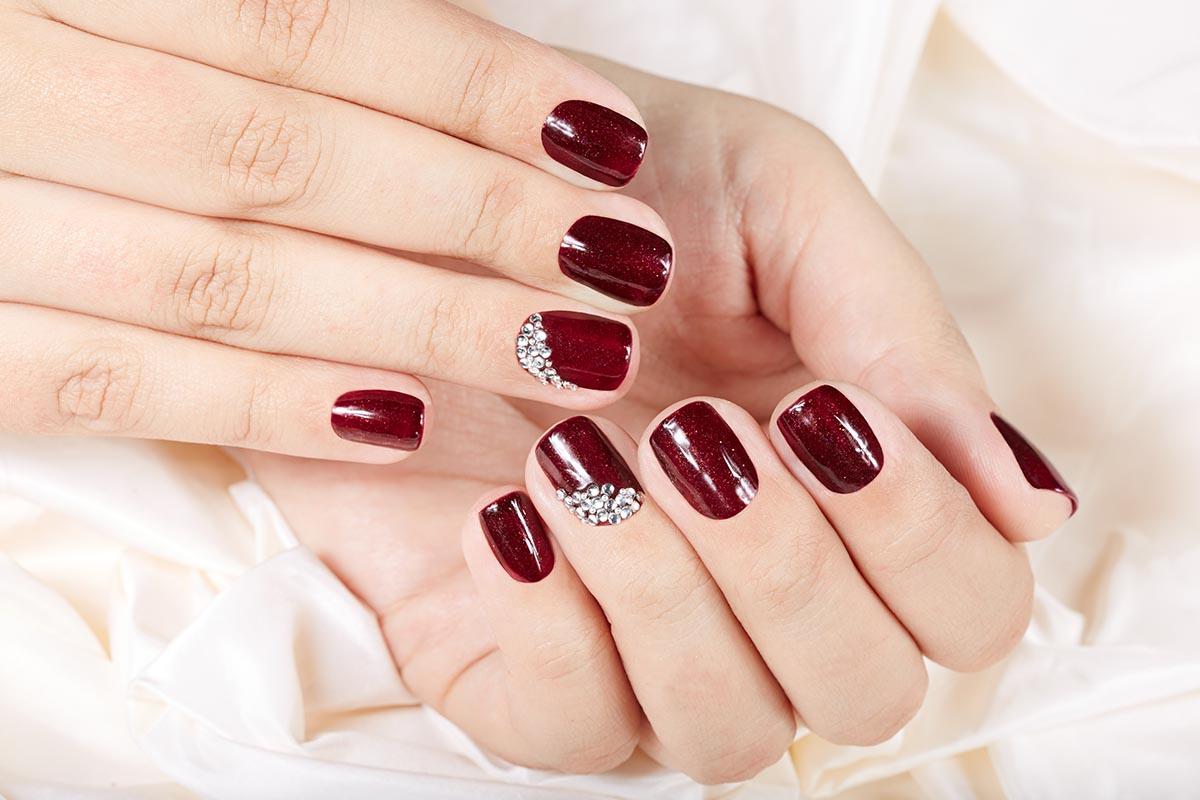 From the red ones to the glittery ones, let's see which are the most beautiful New Year's nails to inspire us for the beginning of the year nail art!
Christmas has passed again this year, but fortunately we still have an opportunity to celebrate and have fun: New Year's Eve ! If the Christmas holidays are a time to spend a few days with our closest relatives, New Year's Eve is traditionally spent in the company of friends.
The look, therefore, must be impeccable and we are not only talking about the clothing but also the make -up and manicure must be very well-finished. Whether you are organizing a simple dinner with close friends or a party with dozens of people, you must not be caught unprepared. There are many ideas to create effective nails for New Year's Eve that will make us feel like the protagonist of the evening.
Haven't you decided yet how to decorate your nails for New Year's Eve ? Don't panic: below you will find some ideas to inspire you, both for simple but elegant nails and for a more particular nail art.
Nail ideas for New Year's Eve
The color par excellence of the end-of-year festivities is definitely red , so if you decide to opt for this color, you're on the safe side. You can decide to keep a total red nail art with which you are never wrong. A second option, already more elegant, is to opt for red nails with glitter . These will instantly add some extra flair to the whole look, perfect for the last countdown of the year!
If, however, you are looking for something more original, you can always create a ring finger manicure , painting all the nails red, except for the ring finger, on which a different color enamel will be applied, perhaps glitter. The winning combinations with red are definitely gold and silver.
Many also opt for a total gold . The brightness of the gold color is perfect if you have decided to opt for a simple make-up and a very elegant outfit.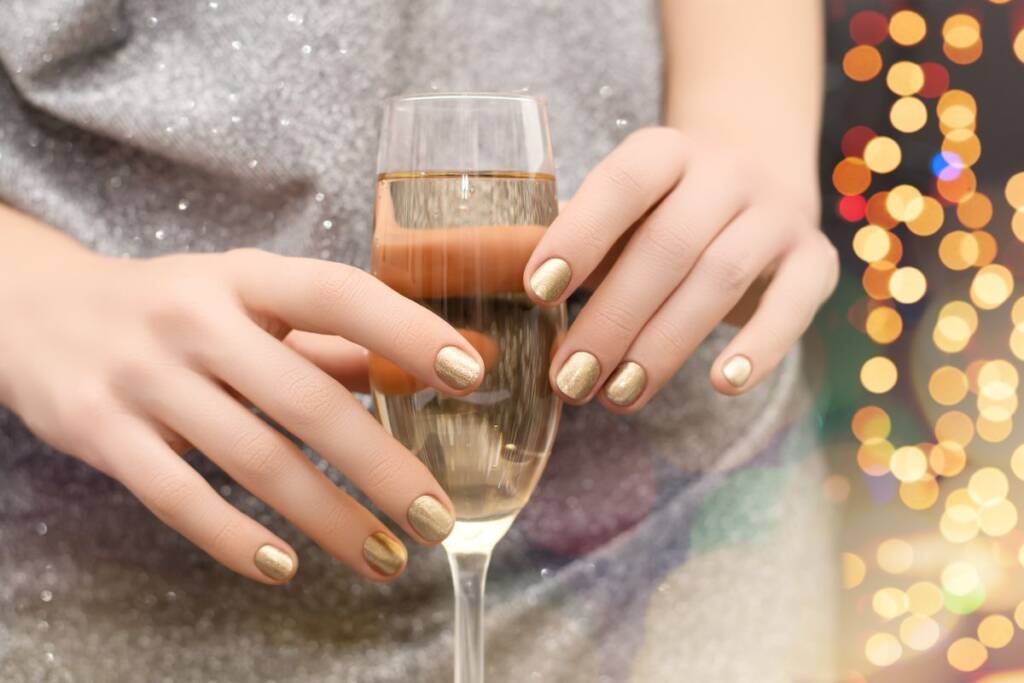 A color that you never pay much attention to, but which can make your look unique and different from the rest of the guests is blue , so use it and unleash your imagination!
If these colors still don't convince you, we suggest you try the black nail polish. Nails for New Year's Eve , however, must be bright and shiny, so apply a transparent top coat with glitter of another color on the black base. Gold or silver if you want a light touch, blue if you love a dark and gloomy look.
New Year's nail art
For those who want an even more particular New Year's themed nail art that will certainly not make you go unnoticed, you can opt to create New Year's themed designs on your nails, also adding glitter. As you can see in the picture, a nice idea is to draw a clock , ready to strike midnight to celebrate the new year!
Gel nails for New Year's Eve
Always remember that if you want to show off an impeccable and lasting manicure, you must use a semi-permanent gel. This also allows you to indulge yourself with numerous variations of nail polish, glitter, applications and decorations of all kinds!
Riproduzione riservata © - WT