Neapolitan baked pasta: a dish rich in tradition!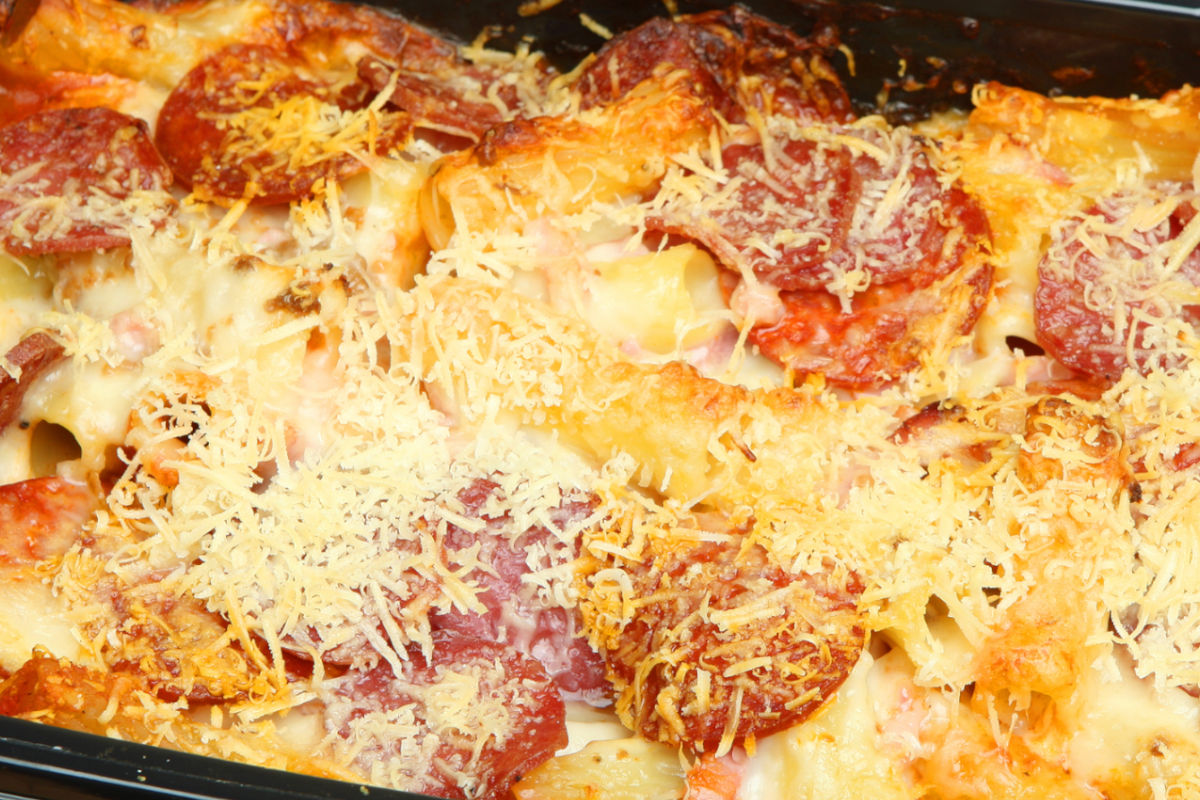 Neapolitan baked pasta is a very rich traditional recipe, perfect for any occasion and ideal to serve as a single dish.
Neapolitan baked pasta is a rich dish and ideal for big binges, a sort of mess with meatballs, tomato sauce, egg, cheese, salami and many other delicious ingredients. In short, a real pleasure.
The peculiarity of this baked pasta without béchamel is precisely the extra ingredients, among which the small homemade fried meatballs and chunks of Neapolitan salami stand out. If you love traditional recipes and are looking for a delicious and tasty dish, you couldn't find better!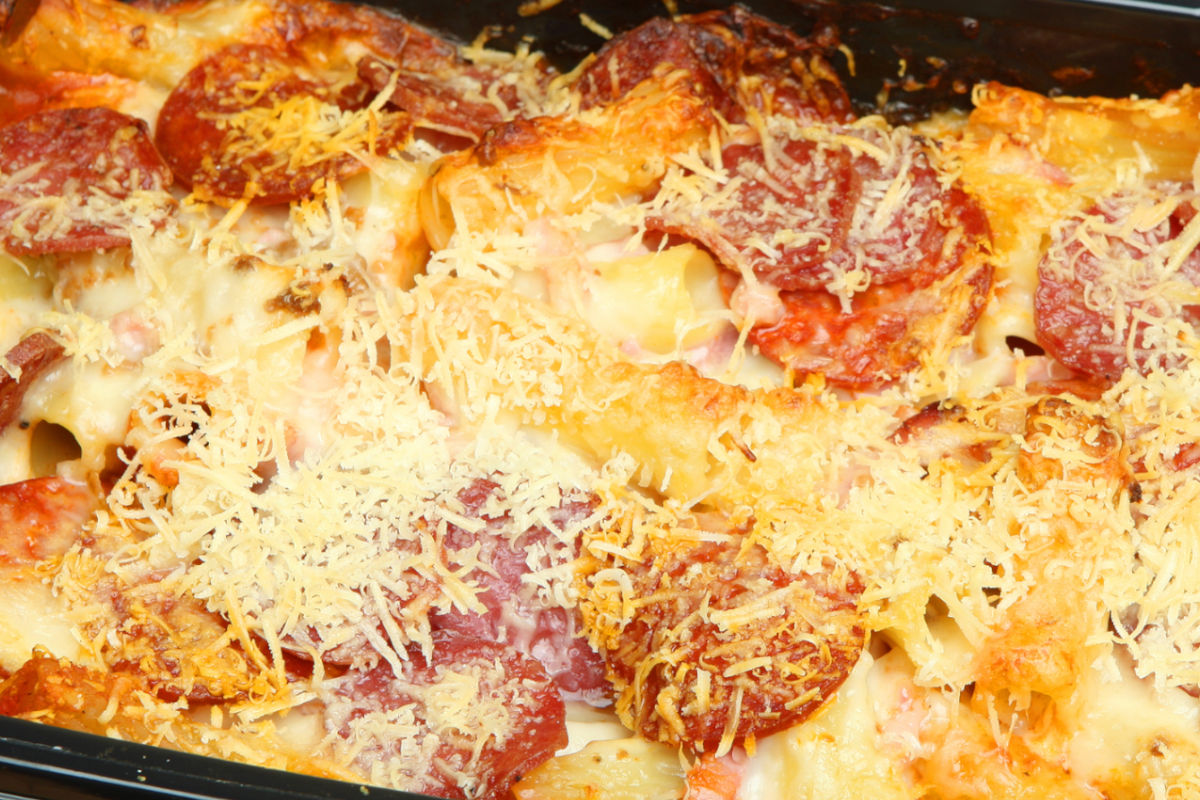 How to cook Neapolitan baked pasta with meatballs
We advise you to make Neapolitan-style baked macaroni, but paccheri (or any other short pasta format you have at home) are also suitable.

Let's start with the sauce. Heat the sauce in a saucepan and add the basil, salt, pepper and a drop of oil and cook for at least 30 minutes over low heat with the lid on.
Then move on to preparing the meatballs: work the minced meat with an egg, a handful of grated cheese, salt and pepper. Shape your meatballs and cook them in a pan after heating a generous layer of seed oil. Once golden, dry them and set them aside.
As for the eggs, cook them for about 8-10 minutes in boiling water. Once ready, shell them and cut the hard-boiled eggs into small pieces. Finally, cut the salami into small pieces, and do the same with the cheeses.
Take the ricotta and make it creamy by adding one or two tablespoons of sauce.
Cook the pasta al dente and drain it in the pan with the sauce.
Now that all the ingredients are ready, all we have to do is mix everything together. In a baking dish, arrange the different layers by alternating the pasta, ricotta, meatballs, salami, cheese and eggs.
As a last layer, cover everything with the remaining grated cheese and bake at 180°C for about 25 minutes . Your pasta is ready to serve on the table . Enjoy your meal!
If you liked it, also try our classic baked pasta ; if you love Neapolitan cuisine, don't miss the Neapolitan meatloaf !
storage
This tasty and rich Neapolitan baked pasta recipe can be kept for about 2-3 days in the refrigerator in a special container with food. We do not recommend freezing in the freezer.
READ ALSO: Gluten-free baked pasta: everyone's favorite dish
Riproduzione riservata © - WT