Neapolitan calamarata: a delicious recipe, to try!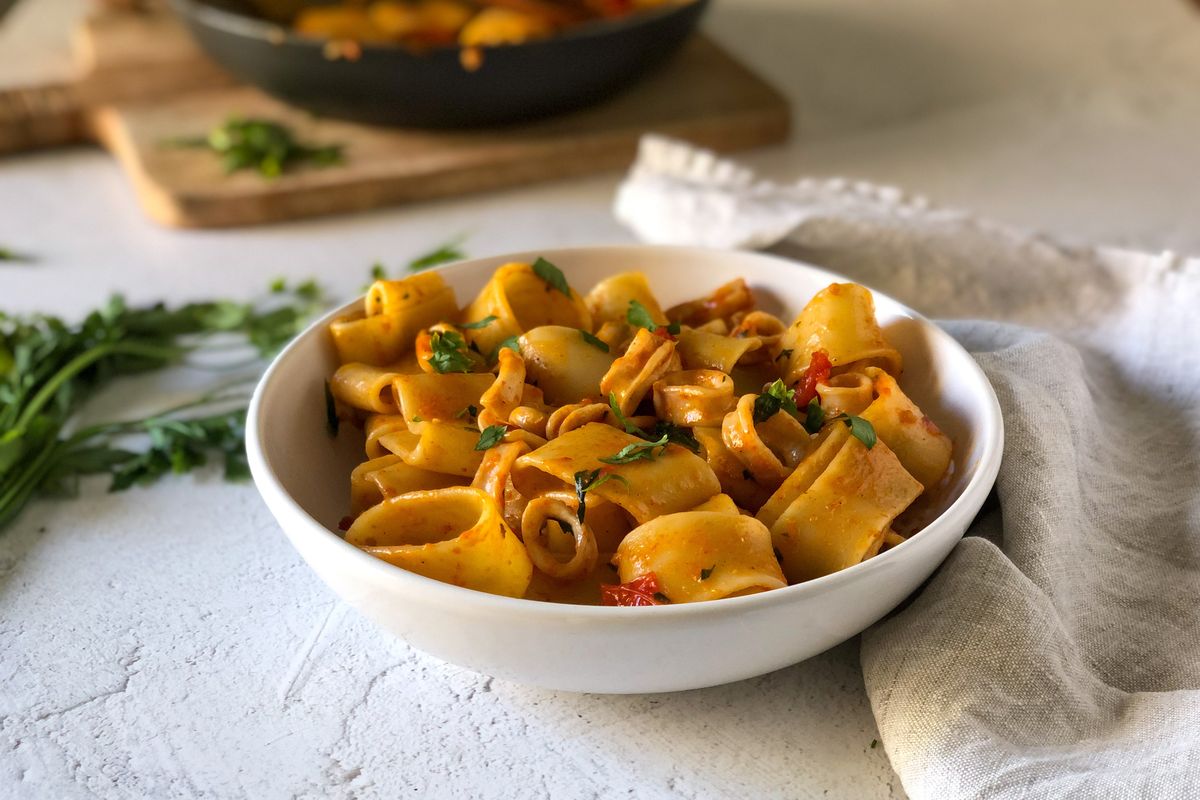 The calamarata con calamari is a fun first course, which plays both in name and in appearance with the similarity between pasta and shellfish.
As you can guess, the name of the calamarata pasta is due precisely to its similarity with squid rings . Of course it is a pasta shape that lends itself to various preparations, but the one with squid is the traditional Neapolitan recipe and plays on the pleasant confusion between the ingredients.
Basically, when we talk about this recipe we are talking about a sauce based on squid, cherry tomatoes, garlic, parsley and oil. If you can't find the calamarata you can use another pasta shape, such as half paccheri or normal paccheri . What do you say, do we dive headlong into this tasty recipe?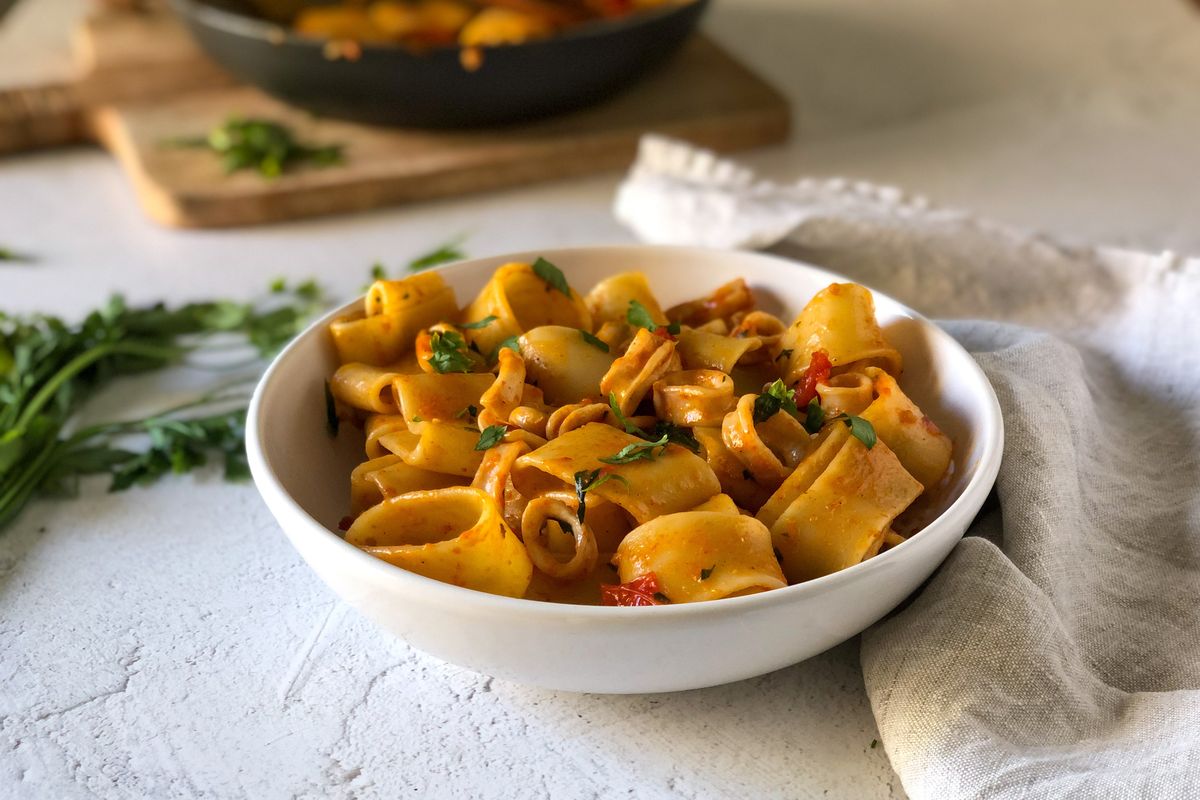 How to make the calamarata: original recipe
Wash and clean the squid by passing them under tap water. It is necessary to eliminate the head, the internal hard part and the entrails, leaving the internal sac whole. Then cut the fish into rings of about 2 centimeters. Keep the heads divided in half.
Boil a pot full of water for the pasta.
While it is heating up, brown the garlic in the oil in a pan, then add the squid rings. Cook over a high flame for five minutes, browning them well.
Deglaze with the wine, add the washed and quartered cherry tomatoes, season with salt and pepper and lower the heat . Cover the pot with the lid and let it cook for 15 minutes.
Wash and chop the parsley, then when cooked, add it to the squid.
Boil the water, adding the salt when it starts to boil. Add the calamarata ( cooking time depends on the type of pasta). Drain it quickly when cooked and, still a little wet, put it in a pan with the sauce.
Sauté it over high heat for less than a minute, then serve on plates with a drizzle of raw oil. The dish is ready, enjoy your meal!
If you liked our calamarata, try the other summer recipes as well.
storage
The ideal would be to consume the calamarata immediately, in order to be able to enjoy it to the fullest. Alternatively, you can keep it in the refrigerator, in an airtight container, for a couple of days at most
Riproduzione riservata © - WT