New Year's makeup: photos and ideas to create an effective one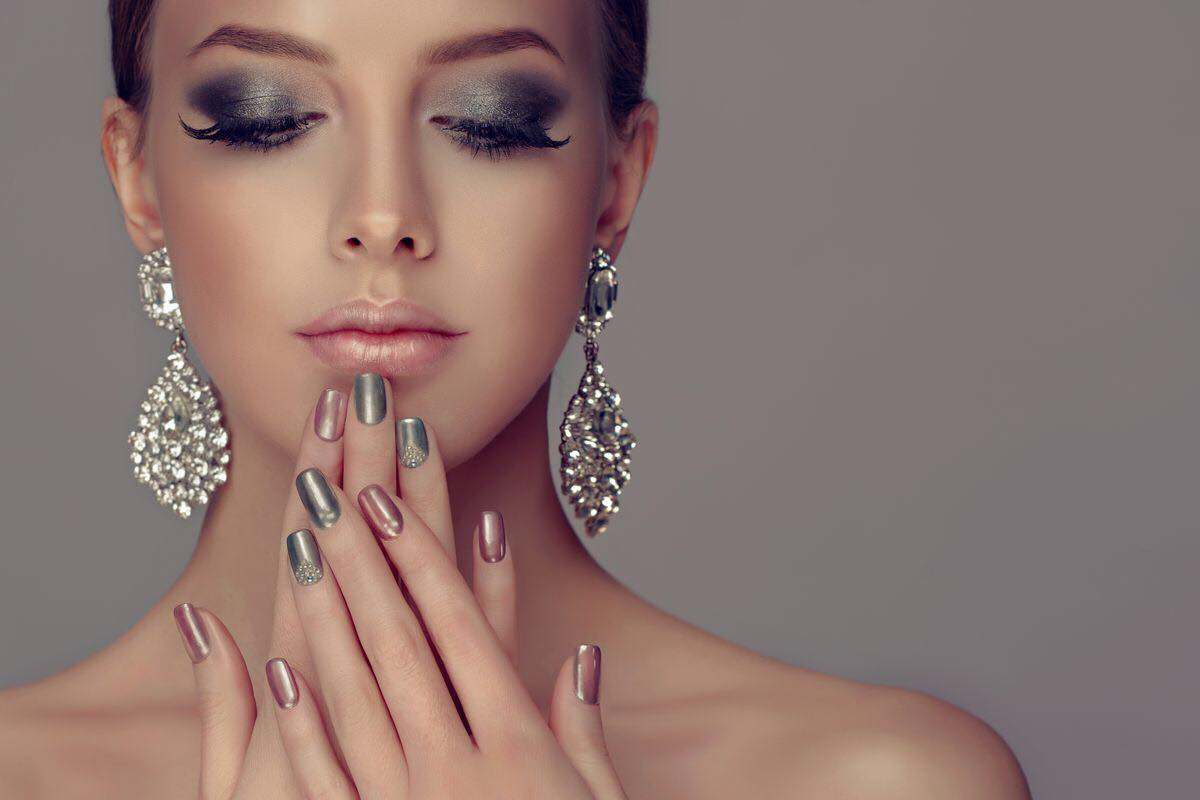 Find out how to make a good New Year's Eve makeup. Perfect to feel at the top without too much effort.
Knowing how to choose a good New Year's makeup is the essential move to look your best in such a special moment and in which to be noticed with elegance . It is everyone's dream to be the center of attention and the end-of-year party is the perfect opportunity to experiment with different make-ups, from the simplest to the most effective that will certainly not make us go unnoticed.
So let's find out how to create a make-up that adapts to every situation and is always able to enhance one's image. All for a sophisticated and above all perfect result to greet the old year and welcome the new one.
How to wear make-up on New Year's Eve: eye make-up
Make-up has always been one of the fixed thoughts on the last night of the year. Looking your best is in fact important for many and this regardless of how you choose to spend the evening. Whether it's an intimate dinner with friends or a party full of guests, showing off a perfect make-up can give a boost of self-esteem that should not be underestimated.
How to act then? One of the most important things to keep in mind is New Year's eye makeup, which should always be particularly well- groomed and flawless. In fact, emphasizing the look helps to look more beautiful and to feel more in line with the evening.
To do this, it is important to understand what the ideal makeup is for the color of your eyes and learn to stand out by choosing colors to blend . For those who have blue eyes, a great color to match is definitely gold.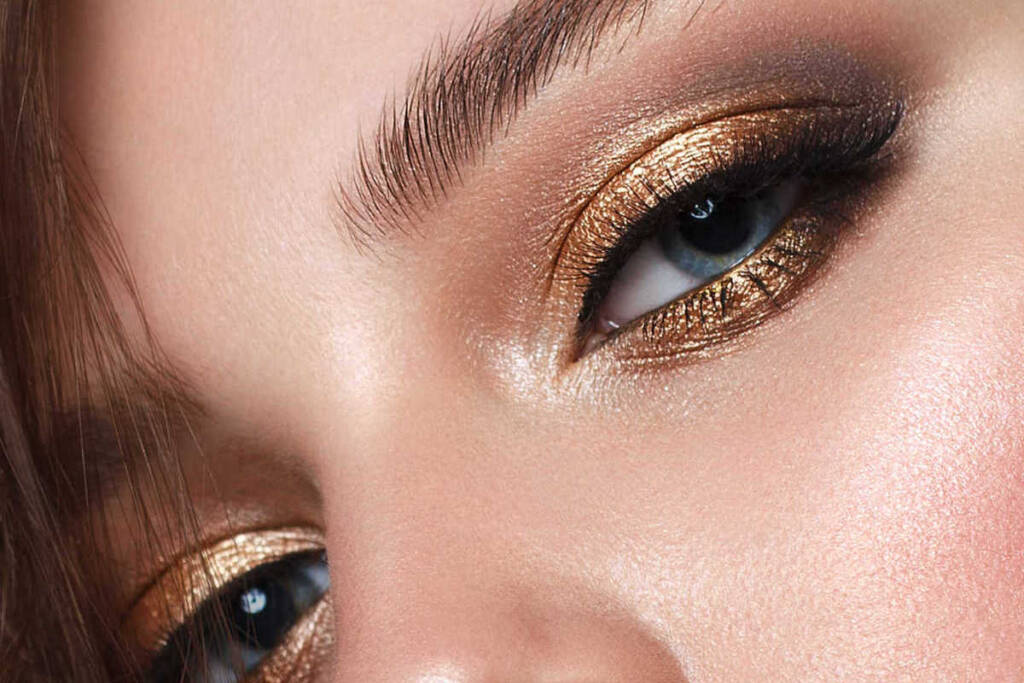 For green eyes, on the other hand, it is excellent to focus on colors that highlight the outline, such as fuchsia or purple .
Even focusing on silver is always a winning choice, to which you can also add a color that you particularly love as long as it is in a sparkling version. Go ahead then with pearly pinks or whites full of light to which you can add both the eyeliner and the inevitable mascara.
A very often underestimated but very apt color for New Year's Eve and that can make even dark eyes stand out perfectly is blue . So indulge yourself with this option too. And for the rest? To accompany everything is perfect a nice bright lipstick and a good blush that will be enough to make the makeup sophisticated and suitable for the last year. Above the blush you can then opt for a highlighter to be applied on the cheekbones, nose and inner corner of the eyes.
New Year's makeup with rhinestones and glitter
For those who want to be more daring, there is always the possibility of combining rhinestones or glitter with the color of the eyeshadow. These can be applied directly over the eye.
If you want to be the undisputed star of the evening, glitter can also be applied to the lips and face.
How to dare with New Year's make-up: the rules for not overdoing it
A bit like Christmas, even on this day you can dare with bright colors and rhinestones. What matters is understanding how far to go. To do this, simply look at your dress and accessories and decide to bet everything on just one of them. If you wear something simple and have few jewels, you can therefore be more daring with make-up .
If, on the contrary, you are already wearing a slightly more flashy dress, it is better to stick to a simpler but still elegant make-up. Therefore avoid rhinestones or too bright colors. In this way you will be able to get noticed without smudging of any kind.
Riproduzione riservata © - WT