No-bake vegan strawberry cheesecake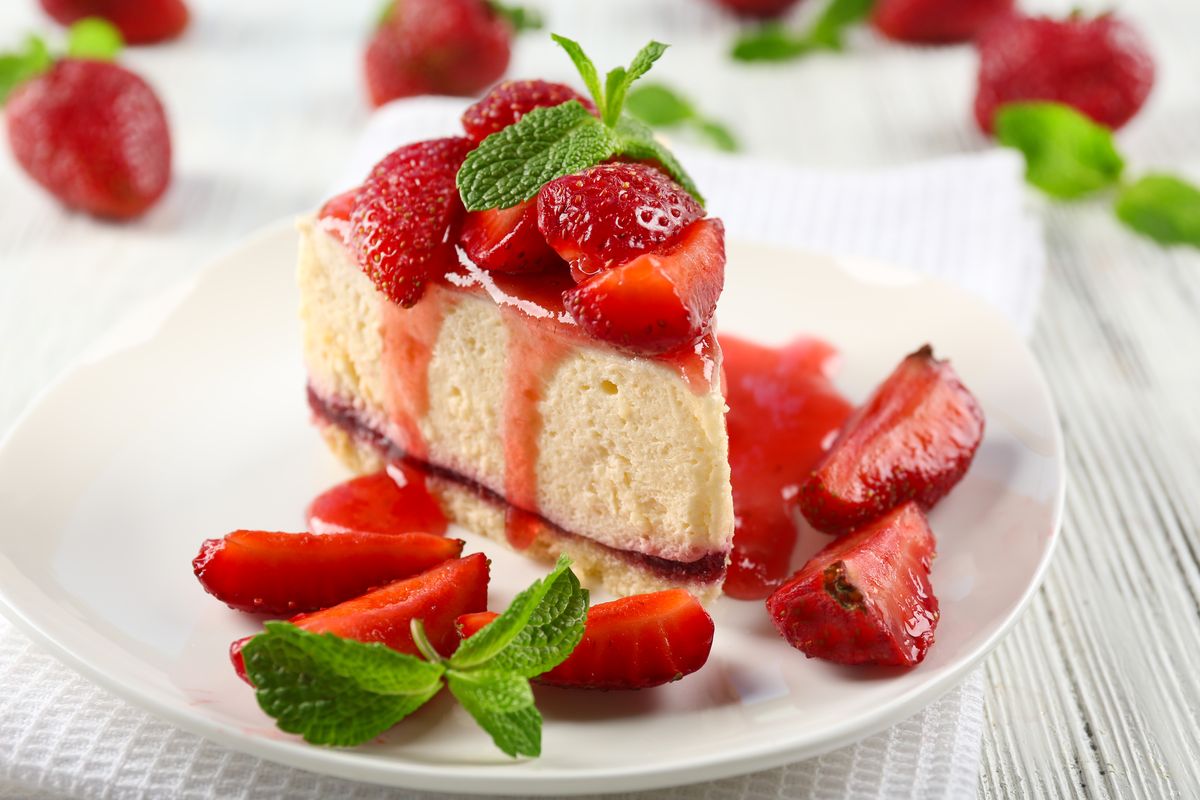 Vegan strawberry cheesecake, the recipe without butter and other ingredients of animal origin, perfect for a fresh and easy to prepare seasonal dessert.
Today we're preparing a delicious vegan cheesecake, simple to make and perfect for those who want to enjoy this cake in a 100% VEG version. Well yes, this cold cake can also be made without cheese !
Cold cakes like this have always been a symbol of spring and summer, and today we offer you the vegan strawberry cheesecake, prepared with cream and soy yogurt. The base, on the other hand, is prepared with margarine and vegan biscuits. If, then, you are gluten intolerant you can use gluten-free biscuits, in order to satisfy everyone's needs.
We will finish the cake with a strawberry topping, but there are no limits to the imagination : berries, chocolate or fresh fruit, use whatever you like!
Here is the step-by-step no-bake vegan cheesecake recipe.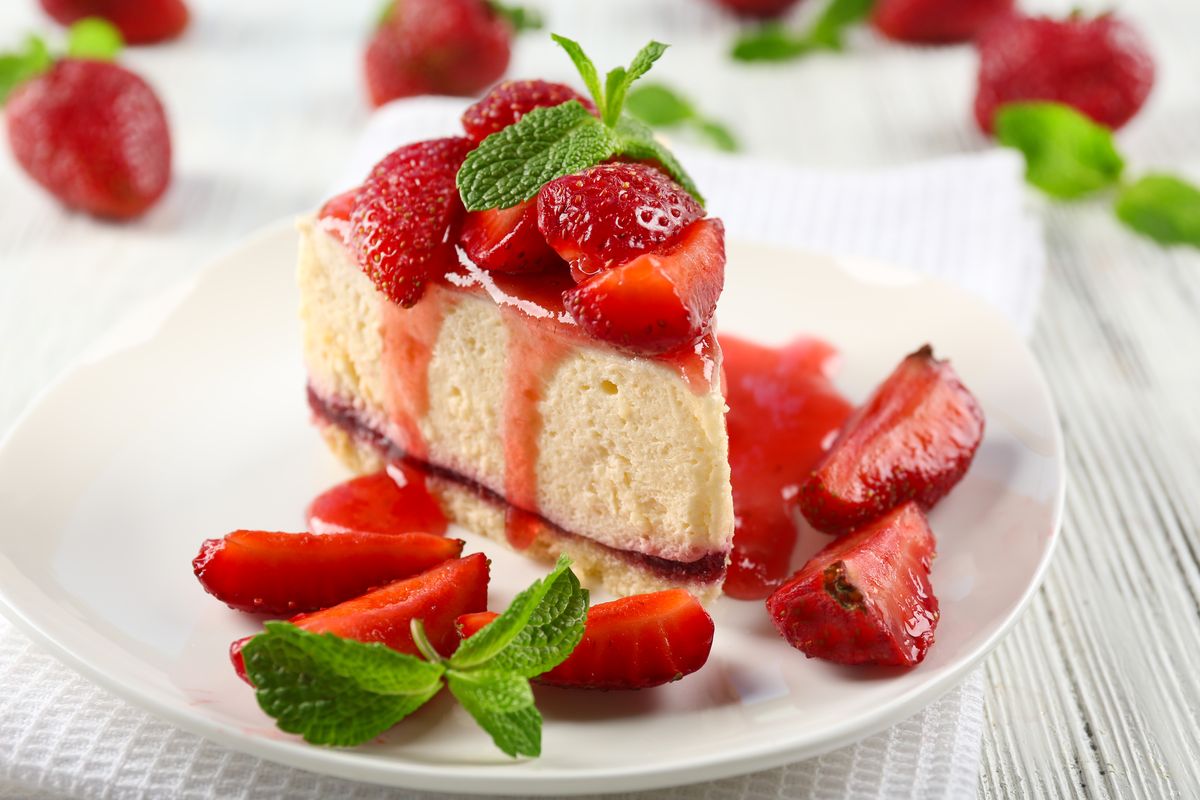 How to make vegan strawberry cheesecake
First blend the wholemeal biscuits with the mixer, then transfer them to a large bowl and add the margarine that you have melted in a bain-marie.
Mix well and spread the margarine and biscuit mix inside a springform pan lined with baking paper.
Flatten everything well to create a base with the biscuits and place in the refrigerator to rest.
Continue whipping the soy cream until stiff with the sugar, then add the soy yoghurt. Mix from bottom to top so as not to disassemble the cream .
Pour the cream thus obtained over the biscuit base, level well with a spatula or the back of a spoon.
Put in the fridge and let it rest for an hour, but if you can, even for 3-4 hours: the result will be even better!
After the rest time, take the cake out of the fridge and decorate it with strawberry jam and mint leaves! If, on the other hand, you want to use fresh strawberries, you can cook them with a couple of tablespoons of sugar and a squeeze of lemon: let the mixture thicken, then let it cool and finally use it as a garnish!
Alternatively, we suggest you try all our cheesecake recipes !
storage
The dessert made with this recipe can be kept for 2-3 days in the refrigerator in a special hermetically sealed container.
Riproduzione riservata © - WT