Nobody has to give up on pancakes! That's why we prepare them gluten-free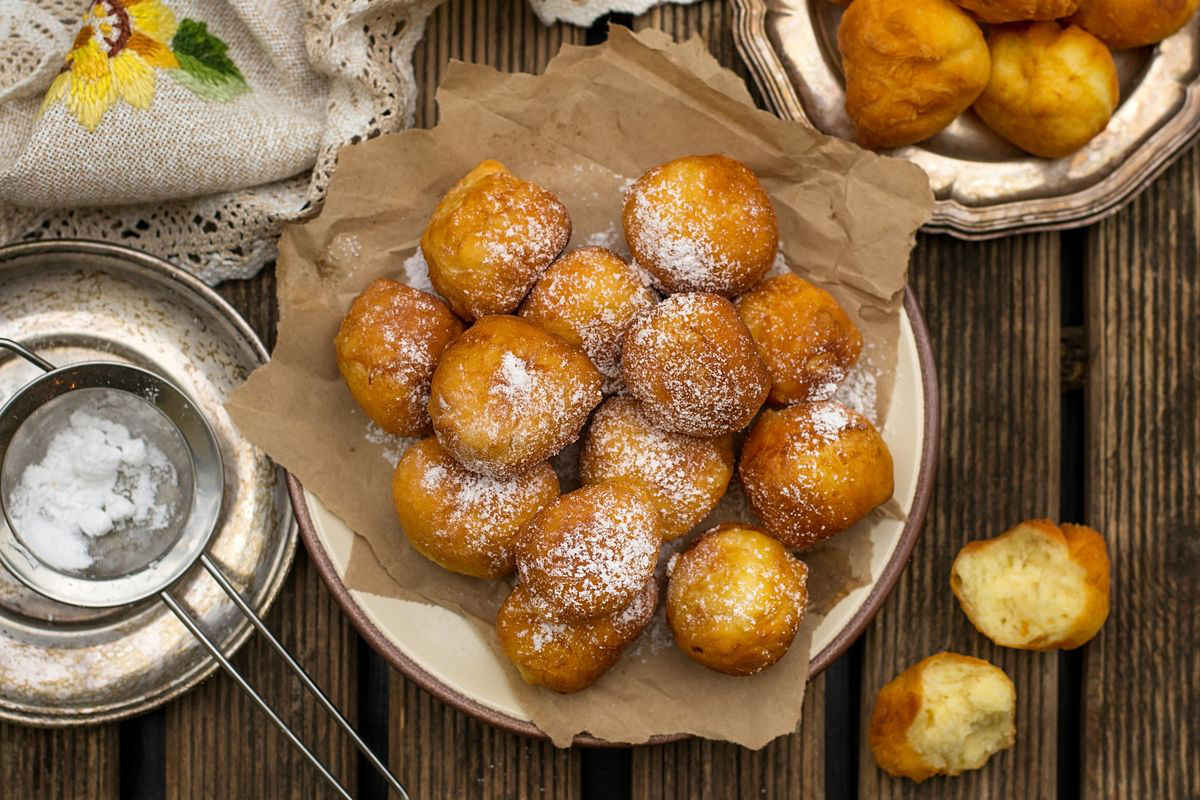 Let's find out how to prepare excellent gluten-free pancakes with rice flour, perfect … all year round!
Celiac disease is a problem that affects more and more people. However, we do not accept the idea that someone has to give up a recipe just because it contains gluten, so weigh and spoon in hand, we have created gluten-free pancakes. Read like the traditional ones, they are a very simple carnival dessert to prepare.
Whether you decide to flavor them with lemon or vanilla , they are irresistible to say the least. One pancake leads to another and in no time the tray will be empty. The beauty of this recipe is that it does not require complex steps: it will be sufficient to mix all the ingredients with a whisk and then drop portions of the dough into the boiling oil with the help of two spoons. But let's see all the steps in detail.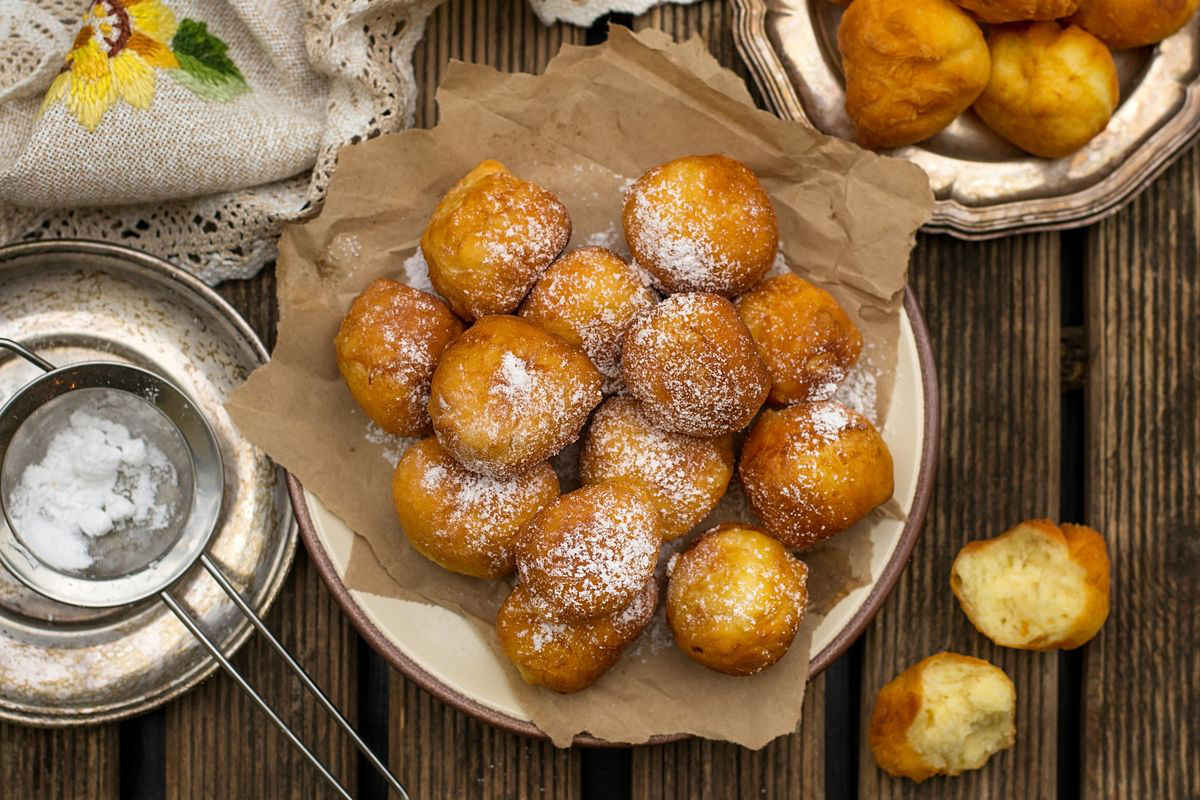 How to prepare the recipe for gluten-free pancakes
First break the eggs into a bowl and beat them together with the sugar. Then add the milk, the oil, the seeds of the vanilla bean, taken by cutting the berry lengthwise and scraping the inside with the tip of a knife, and the yeast. Stir with a whisk .
Finally, add the rice flour and starch and finish mixing. You will need to get a lump-free and quite consistent mixture.
Heat abundant seed oil in a pan until it reaches 180 ° C.
With the help of two spoons then drop small portions of dough directly into the boiling oil and cook until they are swollen and golden on the surface.
Drain them with a slotted spoon, pass them on absorbent paper and then, when they are still hot, in granulated sugar. Try them and you'll love them!
Gluten-free pancakes can also be flavored with lemon zest or with a teaspoon of rum. As for the sugar in which they are sautéed once cooked, it can also be replaced with coconut flour . For a 100% gluten free carnival, try chatting too!
storage
Our advice is to taste the pancakes with rice flour as soon as possible because as the hours go by they tend to lose some of their goodness.
Riproduzione riservata © - WT