Octopus and potatoes: very easy to prepare with the Thermomix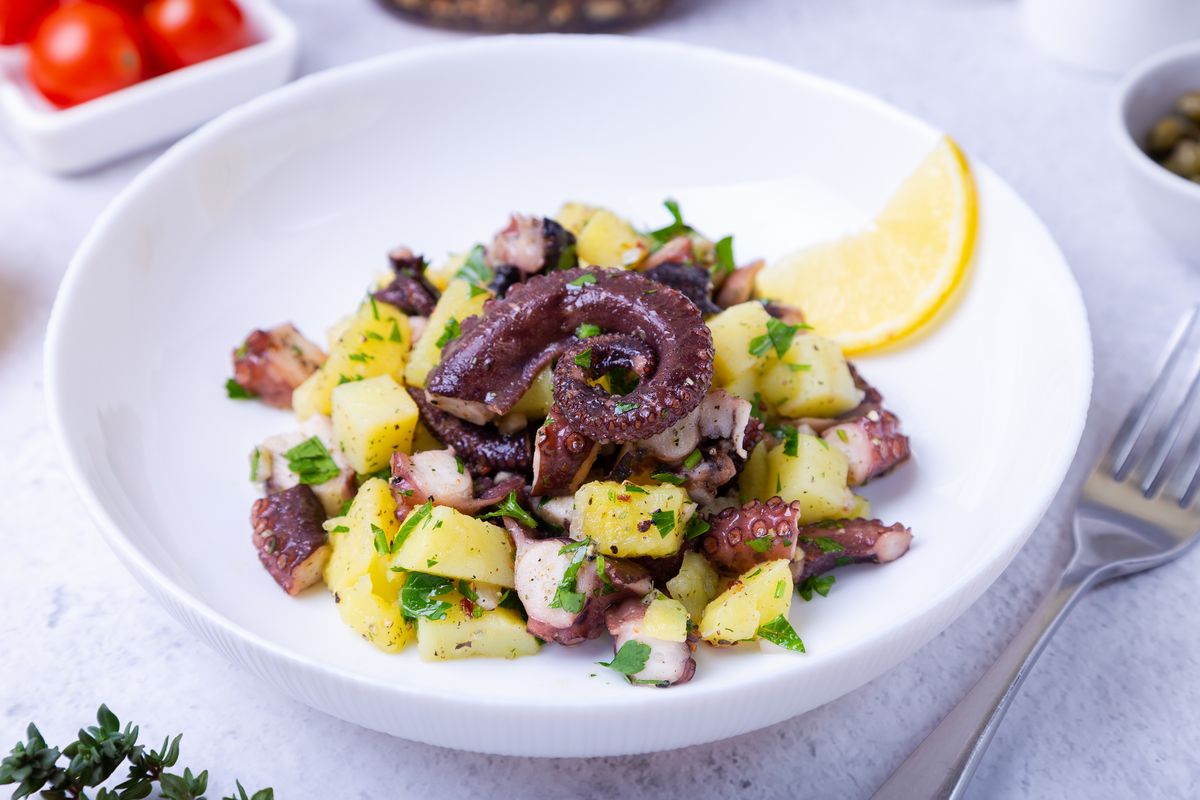 There is nothing better than a fish starter. And if it's simple to prepare like octopus and potatoes with the Thermomix, even better!
Among fish appetizers, there is nothing more appreciated than octopus and potatoes. Also excellent as a second course, in its simplicity it hides some pitfalls. That's why today we reveal our tricks to prepare octopus and potatoes with the Thermomix. Our little food processor is perfect for obtaining the right degree of cooking of the octopus , so that it is tender and tasty.
To prepare octopus and potatoes with the Varoma, place the octopus in the mixing bowl and the potatoes on the tray , cooking the two together. First, however, we will make the dressing sauce, which is essential to give this fish recipe the flavor it deserves. Let's see all the steps in detail.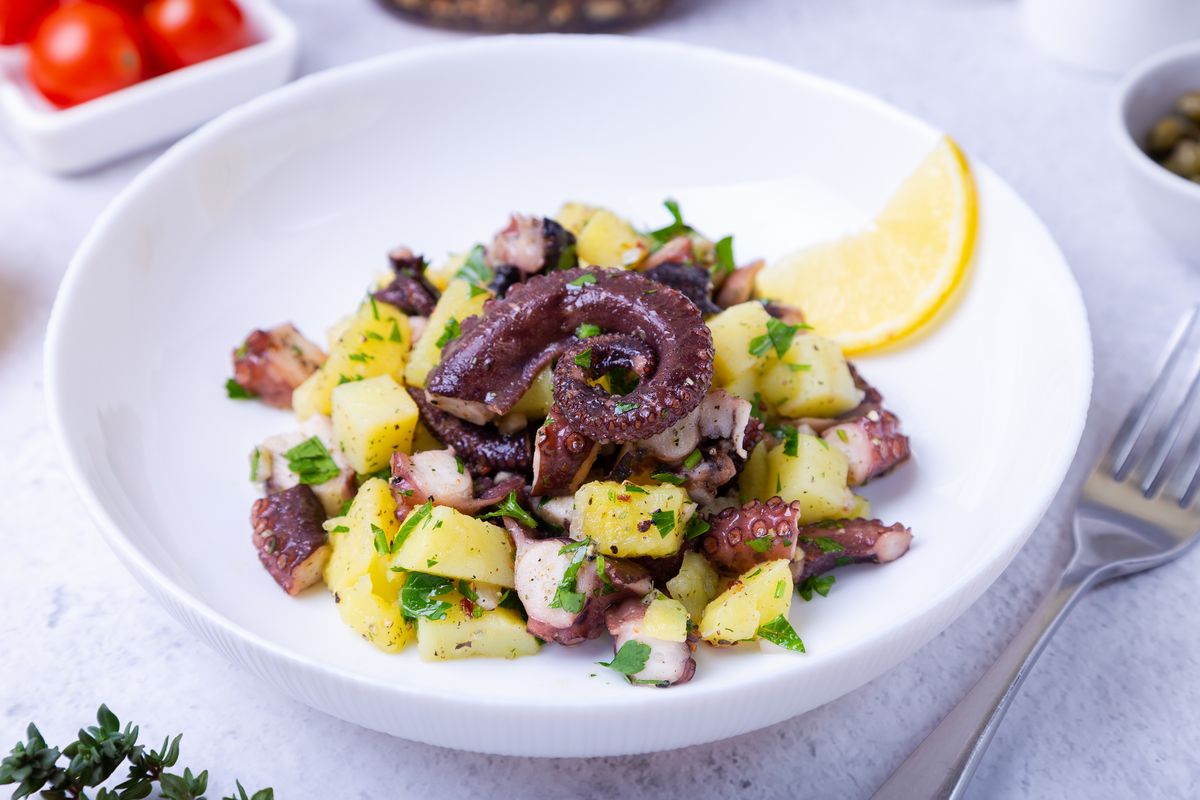 How to prepare the octopus and potatoes recipe with the Thermomix
First, let's prepare the dressing sauce. Blend garlic and parsley 3 sec. speed 7. Spatula on the bottom and blend again 3 sec. speed 7.
Add oil, lemon juice, salt and pepper and mix for 30 sec. speed 4. Then transfer it to a bowl and keep aside.
Pour the water into the jug, the wine and the whole octopus.
Cut the peeled potatoes into 2 cm pieces, place them in the Varoma and close with this. cook for 45 mins. speed Soft Counterclockwise .
Once the octopus is ready, let it cool in its water then peel it. Cut it into chunks and put it in a bowl together with the potatoes, then dress it with the sauce prepared at the beginning.
Leave to rest in the refrigerator or outside for at least an hour before serving.
Don't have the Thermomix but don't want to give up this delight? Prepare octopus and potatoes in the traditional way: thanks to our advice it will still be very simple.
storage
The octopus with potatoes will keep for 2-3 days in the refrigerator . However, we advise you to serve it at room temperature.
Riproduzione riservata © - WT